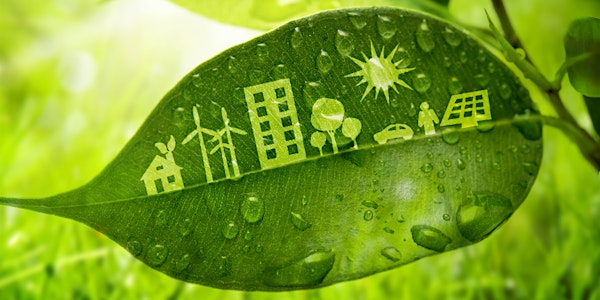 January Forum: Green Catwalk
When and where
Location
Fujitsu General America, Inc. 1450 Broadway 42nd Floor New York, NY 10018
Description
Join us for our annual kick-start to the New Year!
Happy New Year from the Monthly Forums Group! Once again, we'll be bringing you a whole new lineup of interesting topics, and January brings you the annual Green Catwalk, featuring a multitude of hot topics for 2017. Join us to hear current updates and new "green" plans for the year from different key players and organizations in NYC. Reserve your seat now and check our website for speaker updates.
Date: Wednesday, January 18, 2017
Time: 6:30-8:00pm
Place: Fujitsu General America, 1450 Broadway, 42nd Floor New York, NY
RSVP here!
Our speakers will include:
Duncan Prahl RA, AIA., Sr. Research Architect, speaking on building the first LEED Platinum Home in Saudi Arabia
Tom Sahagian, Independent Energy-Efficiency Consultant, speaking on how to acheive 80x50 and how you can help with basic energy-efficiency research
Matthew Caruso, Sustainble South Bronx, speaking on energy efficiency programs implemented via NYSERDA

Richard Gerbe, CEO, HighMark, speaking on how energy efficiency supports renewable energy, in relation to demand management for buildings in NYC.

Daniel Paschall, Analyst, Institute for Transportation and Development Policy, speaking on ways to transform transport culture, prioritizing people and the environment, rather than the movement of cars.
Bill Oberkehr, NY State Solar Ombudsman, speaking on the Shared Solar NYC Program.
Gabe Landes, Program Manager, Sustainable CUNY, speaking on the Solarize NYC Program.

A litte bit more about some of our speakers:
Matthew Caruso - Green Jobs Green New York Program Outreach Coordinator at Sustainable South Bronx
Mr. Caruso is the Outreach Coordinator for the New York State Research and Development Agency's (NYSERDA) energy efficiency programs at Sustainable South Bronx (SSBx) and has been working at SSBx since January 2016. His day to day activities involves connecting Bronx residents with Building Performance Institute (BPI) certified contractors to help residents access energy assessments, installation services, low interest financing, and pathways to training for various green-collar careers. Some of the programs Mr. Caruso works directly and has completed several successful projects are through the NYSERDA Multifamily Performance Program for Existing Building (MPP) and Home Performance with ENERGY STAR
® program (HPwES).
He graduated from the University at Buffalo with a BA in Urban Planning and currently pursuing my MS from Philadelphia University in Sustainable Design.
Daniel
Paschall
- Research Analyst at the Institute for Transportation and Development Policy (ITDP)
Daniel
is a recent graduate of Pratt Institute's City and Regional Planning Master's program with an interest in transportation planning, placemaking, and community engagement. Through his work at ITDP, he has researched best practices in sustainable transport as they pertain to urban areas, including ways to implement bus rapid transit, bikeshare systems, transit-oriented development, and walkability. At the heart of these initiatives is the preservation of the public realm for equitable access and mobility, which creates a wealth of social, environmental, and economic co-benefits. In order to empower communities to take ownership of these shared spaces and transport options,
Daniel
has explored a number of solutions in his studio and thesis research that combine bottom-up and top-down approaches into a framework that leverages relationships, participatory demonstrations, metrics, and iteration. By cultivating a respect for the public realm, planners and advocates can help progressive but often contentious policies regarding use of street space and transportation alternatives become supported and even championed by local residents and government officials.
More Info to come!