January Final Friday Business EXCELERATOR" [Lunch & Learn & Wine]
Description
It's January and Goal Setting Time!!
Join us Friday January 26th for luncheon, referral networing, door prizes and Your Best Goal Setting Tips PANEL Discussion!
A Glass of Wine for the first 25 to register, as a Gift from Team Excelerate as you enjoy a wonderful Lunch & Learn at Village Grille by the Fireplace and learn with Excelerate Experience's Guest Panelists!
Your Best Goal Setting Tips Panel Discussion!
Professional Organizer Dot Wiggins and Coach Elaine Bayless and YOU!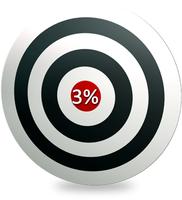 Did you know that less than 3% of people ever reach the goals they set with any consistency? Toughest for Entrepreneurs and Small Business Owners!! Let's step into the 3% on the Final Friday in January!!
Gorgeous fresh, buffet luncheon, GF, vegetarian and vegan offerings by Chef John at the Village Grill!
$15.00 inclusive to Attend by CLICKING THIS LINK!
Reconnect with those you met at Excelerate 2017 and new colleagues! Seal the deal by learning some really useful and timely tips on how easy it is to set a goal that you will achieve!
Door prizes are in the mix!
---
See you on the 26th!
Leslie Flowers
p.s. SPONSORSHIP spot OPEN for January! $75.00 gives you 5 minutes before our Speaker!! What we really need and want to know about the value of your unique solutions!