January Evening Event: Who Needs Agile?

Thursday, January 16, 2014 from 5:30 PM to 8:30 PM (PST)
Event Details
EVENT DESCRIPTION:
Agile has become the latest hip thing in project management, the thing everyone says you need to succeed. It seems that pundits are saying that agile applies to everything, but does it? So, who really needs agile anyway? 
In this presentation we will peel away the layers of added messages that have been attached to agile and now cloud the core message. We will identify the heart of agile and clearly define where it fits and were it doesn't fit.
Key Take Away Concepts of this Program:
• Gain a clear understanding of what agile is, and what it isn't
• Understand when to use agile and when not to

Learning Objectives:
• Distinguish "core agile" from the numerous other things that have been attached to it
• Identify Short Cycle Systems and Long Cycle Systems
• Understand how agile applies in Short and Long Cycle Systems
• Understand how to use agile in mixed Short and Long Cycle Systems

Get answers to other common questions around agile:
Is agile just for software? Can I use agile on a construction project? What about marketing or consulting? Is there any place it doesn't fit?
Come to the event and find the answers to these and many other questions.
Parking: Not included
Transportation: Take BART to Powell Street station; walk 2 blocks
Food: Appetizers
Drink: Open cash bar (guests on own)
AGENDA:
05:30PM – 06:00PM Attendees schedule to arrive; Registration Opens
06:00PM – 07:00PM Network and hors d'oeuvres
07:00PM – 08:25PM Evening Program Speaker, Joseph Flahiff
08:25PM – 08:30PM Raffle drawing, upcoming events & surveys
08:30PM                  ADJOURN
PDUs: 1.5

ABOUT JOSEPH: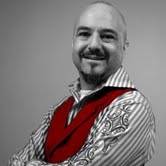 Joseph has more than 15 years of experience in both traditional and agile project delivery in large scale complex enterprise IT organizations.  Joseph's provocative, engaging, and energetic agile training courses are in demand in USA and in Europe.  Joseph writes and speaks internationally for industry leading organizations about the challenges organizations face in making the transition to agile.  Joseph is currently serving on the PMI-ACP Content Support team, developing ACP study materials for PMI.
http://www.whitewaterprojects.com
---
Cancellation and No-Show Policy:
If you have made a reservation and find that you will be unable to attend please send an email to finance@pmi-sfbac.org and cancel as early as possible. All cancellations are subject to a fee if done at least 5 days before the event. Cancellations after January 11, 2014 are subject to the full charge to ensure the Chapter does not incur excessive expenses.


Organizer
PMI-SFBAC Evening Programs
January Evening Event: Who Needs Agile?