Location
MPT Visitors Center
11767 Owings Mills Blvd
Owings Mills, MD 21117
Description
In 1969, the Chicago Black Panther Party, notably led by the charismatic Fred Hampton, began to form alliances across lines of race and ethnicity with other community-based movements in the city, including the Latino group the Young Lords Organization and the working-class young southern whites of the Young Patriots. Finding common ground, these disparate groups banded together in one of the most segregated cities in postwar America to collectively confront issues such as police brutality and substandard housing, calling themselves the Rainbow Coalition. The First Rainbow Coalition tells the movement's little-known story through rare archival footage and interviews with former coalition members in the present-day.
While the coalition eventually collapsed under duress from constant harassment by local and federal law enforcement, including the murder of Fred Hampton, it had a long term impact, breaking down barriers between communities, and creating a model for future activists and diverse politicians across America.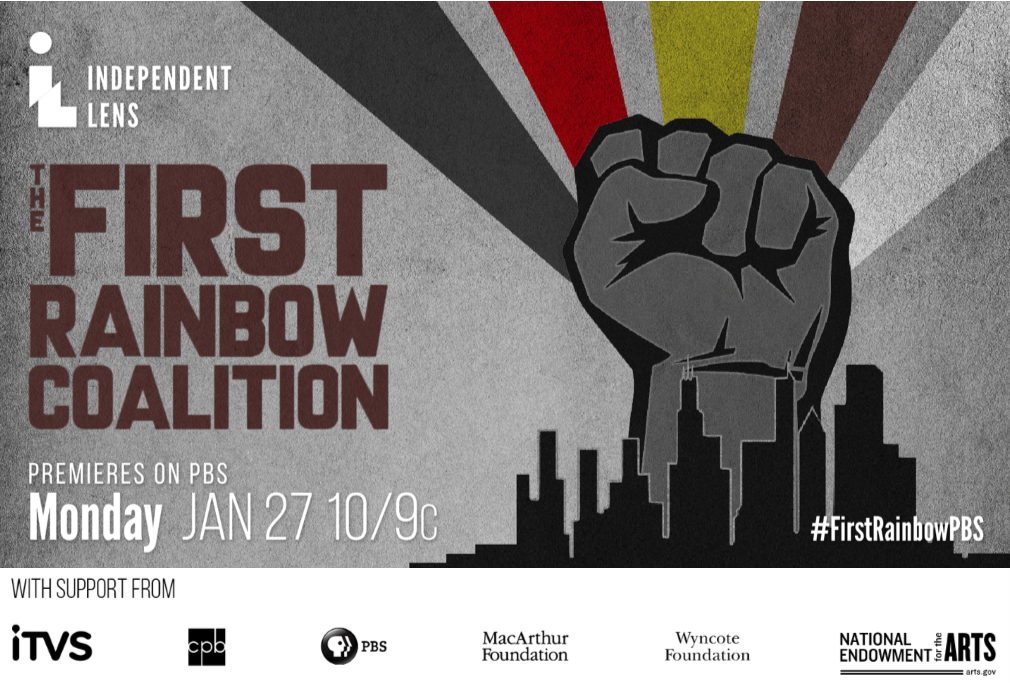 This film is a part of the Indie Lens Pop-Up program. Indie Lens Pop-Up is a neighborhood series that brings people together for film screenings and community-driven conversations. Featuring documentaries seen on PBS's Independent Lens, Indie Lens Pop-Up draws local residents, leaders, and organizations to view and discuss what matters most, from newsworthy topics to family and relationships. Make friends, share stories, and join the conversation. For more information about Independent Lens, click here. Maryland Public Television (MPT) is proud to serve as a producing partner for the Indie Lens Pop-Up screening series.

Click REGISTER to screen the film before it airs!