Description
NEBA JANUARY 2018 BREAKFAST MEETING
Sponsored by: Kent County Sheriff's Department
Join us for breakfast and networking, and participate in a presentation by Officer and NEBA Board Member, Mandy Trevino. Due to the length of the presentation, we will be beginning this meeting promptly with participant introductions so that Mandy can begin the presentation at 7:45. Please feel free to come a little early or stay later if you would like to network beyond the first few minutes.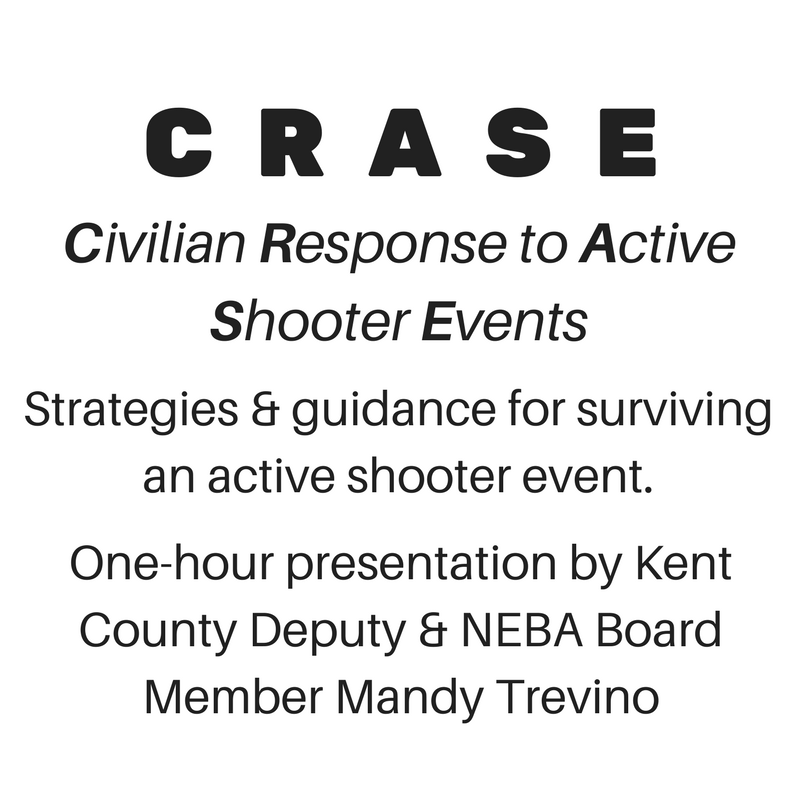 If you haven't already, please "like" us on Facebook to help spread the word about the NEBA!
---
Save the date for our future meetings:
February 20, 2018 - Representative Chris Afendoulis,State of the District Address, GR Charter Township Hall
March 20, 2018 - Northern Physical Therapy
April 17, 2018 - Flo's Pizzeria & Sports Bar
May 15, 2018 - Robert Maloof, Edward Jones
---
If you are interested in sponsoring an upcoming meeting, or learning more, please contact us. Sponsors are acknowledged in our event post, on our Facebook page with a boosted post, and at the meeting. You will also have the opportunity to make a presentation about your business or have a speaker present on a beneficial topic.