January 2018 Morning Workshop: A B2B Reality Check on AR/VR Programs
Description
BMA Milwaukee morning workshops are your gateway to hands on B2B marketing education. These interactive sessions are designed to deliver information and concepts that you can apply when you return to the office.
JANUARY 25 MORNING WORKSHOP
There's a lot of hype about augmented reality (AR) and virtual reality (VR) right now. But it's not all glitz and glam. When you do it right, a successful AR/VR program can help you create valuable experiences with your business, products and solutions.
In this morning workshop, AR/VR experts from CI Design will walk you through how to plan and implement a successful program. Jim Taugher, CEO + Creative Director, Paul Duquesnoy, Interactive Designer, Scott Hill, COO and Digital Solutions Advocate, will share:
- The myriad of technology options available today and how to select the right fit
- Client case studies — from strategy through execution
- Metrics that can help you prove value and ROI
- Budget considerations for implementing your own AR/VR program
Plus, you'll have the opportunity to experience different types of AR/VR hardware for yourself.
Registration is limited to 36 participants. Don't miss this exciting opportunity to see how AR/VR programs are creating efficiencies and value for area B2B marketers.
For more information, visit bma-milwaukee.org.
EVENT DETAILS
Schedule
Thursday, January 25
7:30 – 9:00 a.m.
Venue
CI Design
306 N Milwaukee St, Suite 200
Milwaukee, WI 53202
Parking
Street parking is available. For convenient parking use the MKE Park app. Note: Parking is not available on CI Design premise.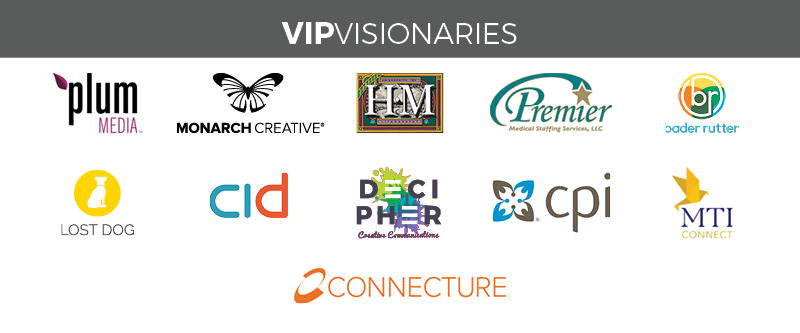 Organizer of January 2018 Morning Workshop: A B2B Reality Check on AR/VR Programs
A local chapter backed by a national organization, ANA Business Marketing | Milwaukee connects you to the people, knowledge and programs you need to be successful. In fact, it's the only professional organization in Milwaukee dedicated solely to development of B2B marketers and communicators.
(Were you looking for BMA Milwaukee? Not to worry; you're still in the right place!)