Janssen Labs Annual Trends in Financing Holiday Industry Panel

Tuesday, December 17, 2013 from 3:00 PM to 6:30 PM (PST)
Event Details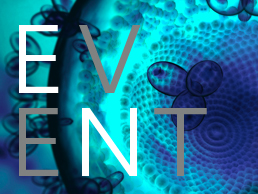 Program Overview:
Some of the most successful CEOs and company founders in the industry will come together for a candid discussion on the trends in life science investing. These premier speakers will share insights into where they have secured funding in the past, what to avoid when attempting to raise capital, and who they would recommend partnering with in order to flourish. Their track records in building groundbreaking and successful businesses speak for themselves – so join us for what will be not only be an informative and entertaining panel discussion, but a great chance to close out the year and spread a little holiday cheer.

In addition to this panel discussion, tours of Janssen Labs will be available during the program's networking reception for pre-registered guests. There will also be an opportunity to donate care package items to Meals-On-Wheels Greater San Diego.

Moderator:
Melinda Richter, Head of Janssen Labs, Janssen Research & Development read bio»

Panelists:
Peter DiLaura, President & CEO, Second Genome, Inc. read bio»
Paul Hastings, Chairman & CEO, OncoMed Pharmaceuticals, Inc. read bio»
Peter Hirth, PhD, Life-Science Advisor and Angel Investor, Former CEO of Plexxikon, Inc. read bio»
Magda Marquet, PhD, Co-founder, President & CEO, Ajinomoto Althea read bio»
Jay Shepard, Executive Partner, Sofinnova Ventures read bio»

Agenda:
3:00pm | Registration & Networking
3:30pm | Introductions
3:35pm | Panel Presentation
5:00pm | Networking Reception
5:05 & 5:15 | Optional Tours of Janssen Labs 
6:30pm | Close

Cost:
Academic/Student Rate | $20
General Public | $40
On-site | $50

Speakers' Biographies

Melinda Richter, Head of Janssen Labs, Janssen Research & Development
As Head of Janssen Labs, Melinda fosters Johnson & Johnson's external R&D engine and supports the innovation community by creating capital-efficient commercialization models that give early stage companies a big company advantage. By providing infrastructure, services, educational programs and networks in global hotspots, Janssen Labs is the best place to start a biotech company.
Prior to joining Janssen Labs, Melinda was Founder and CEO of Prescience International, an award winning firm dedicated to accelerating research to the patient. Melinda founded Prescience after she had a medical emergency that left her questioning the efficiency and efficacy of the healthcare system. With the tenacity and resolve of a patient looking for a better solution, she set-out to create a better model, which now forms the basis for Janssen Labs' operational infrastructure. Prior to starting Prescience, Melinda held posts across a variety of functional areas with a global corporation, Nortel Networks, in locations such as Research Triangle Park, New York, Toronto, London, Hong Kong and Beijing before arriving in San Francisco. She also started, raised capital and did large corporate deals for several companies in both the life science and technology space. She holds a Bachelor of Commerce from the University of Saskatchewan in Canada and an MBA from INSEAD in France.


Peter DiLaura | President & CEO, Second Genome, Inc.
Peter DiLaura is President and CEO of Second Genome. Second Genome is a Bay Area biotechnology company bringing microbiome science to the discovery and development of therapeutic products. The company is developing a pipeline of programs in inflammation and metabolic disease.
Prior to Second Genome, Peter was the Senior Vice President of Products and Marketing at Ingenuity Systems (acquired by Qiagen). Peter joined Ingenuity in 2001, and during his time at Ingenuity was responsible for a variety of roles on the senior management team including business development, global sales and marketing, and corporate strategy.
Prior to Ingenuity, Peter held roles at Chemdex/Ventro and IBM's Health Care division. Peter began his career in life sciences as a strategy consultant to the pharmaceutical and biotechnology industries in the New York office of The Wilkerson Group.
Peter received a BS in Economics from the Wharton School at the University of Pennsylvania. He and his wife Amy live with their three children in San Francisco.


Paul Hastings | Chairman & CEO, OncoMed Pharmaceuticals, Inc.
Mr. Hastings is Chairman and CEO of OncoMed Pharmaceuticals (NASDAQ: OMED). Prior to joining OncoMed in 2006, Mr. Hastings was President and Chief Executive Officer of QLT, Inc. Previous to that, Mr. Hastings served as President and Chief Executive Officer of Axys Pharmaceuticals, which was acquired by Celera Corporation in 2001. From 1999 to 2001, Mr. Hastings served as the President of Chiron BioPharmaceuticals, a division of Chiron Corporation. Prior to that, he was President and Chief Executive Officer of LXR Biotechnology. Mr. Hastings also held a series of management positions of increasing responsibility at Genzyme Corporation, including serving as President of Genzyme Therapeutics Europe as well as President of Worldwide Therapeutics. Mr. Hastings also served as Vice President, Marketing and Sales and General Manager, Europe for Synergen, Inc., and previously held a series of marketing and sales management positions with Hoffmann-La Roche.
Mr. Hastings was recently Chairman of the Board of Proteolix (sold to Onyx Pharmaceuticals in 2009), and served on the boards of ViaCell (sold to Perkin-Elmer in 2007), and Cerimon Pharmaceuticals. He is currently Lead Director and member of the board of Pacira Pharmaceuticals, he is also on the board of Relypsa, Inc and serves as Chairman of the Emerging Companies Section of the Biotechnology Industry Organization, and was Chairman of the Bay Area Biosciences Association (BayBio).
Mr. Hastings received a Bachelor of Science degree in pharmacy from the University of Rhode Island.


Peter Hirth, PhD | Life-Science Advisor and Angel Investor, Former CEO of Plexxikon, Inc.
Dr. Hirth has over 25 years of biotechnology and pharmaceutical discovery and development experience. He was a co-founder and CEO of Plexxikon were he built a novel, structure-guided drug discovery platform, which over the last ten years, has brought several NCEs into the clinic in a variety of indications. Most advanced from this portfolio is a V600E B-raf selective inhibitor that was FDA approved for metastatic melanoma together with a companion diagnostic and is sold under the brand name Zelboraf™. After Plexxikon was acquired in April 2011 by Daiichi Sankyo, Dr. Hirth had agreed to stay for a two year transition period until April 2013.
Previously, he was at Sugen, Inc. from 1991 until 2000 and helped build the company from its inception and advanced several kinase inhibitors through clinical trials in oncology. Sutent was the first Sugen product to reach the market in renal cell carcinoma. After the acquisition of Sugen by Pharmacia Upjohn in 1999, Dr. Hirth stayed on to help with the integration until 2000. At Sugen, Dr. Hirth held several positions with increasing responsibilities, last as President. Prior to Sugen, Dr. Hirth was a vice president in research with Boehringer Mannheim where, among other responsibilities, he successfully led the company's erythropoietin program to approval in 1989, sold under the name Recormon. Before joining Boehringer Mannheim, Dr. Hirth was a research scientist with the Max Planck Institute, following the completion of his post doctoral work at the University of California, San Diego. Dr. Hirth received his Ph.D. in molecular genetics from Heidelberg University, Germany.
Dr. Hirth serves as a director on the Boards of Kolltan Pharmaceuticals in New Haven, CT, Alios Biopharma, in San Francisco, CA and Kinemed in Emeryville, CA.


Magda Marquet, PhD | Co-founder, President & CEO, Ajinomoto Althea
Dr. Marquet is co-founder, President and Chief Executive Officer of Ajinomoto Althea. Dr. Marquet is also co-founder and Director of Althea Dx, a spin-off of Althea Technologies focusing in personalized medicine and companion diagnostics development. Dr. Marquet has over twenty five years of experience in the biotechnology industry in the United States and Europe. Prior to starting Althea, she held management positions at Vical Inc., Amylin Pharmaceuticals, Protein Polymer Technologies, Syntro Corporation and Transgene. Dr. Marquet is Chair of BIOCOM and a member of the Executive Committee of the Board of Directors of the UCSD Moores Cancer Center. She is also a member of the UCSD Biological Sciences Dean Leadership Council. Dr. Marquet is an active angel investor, having provided early stage funding and advice for over twenty San Diego companies. She serves as a Board member for Sente, Portable Genomics and she is a Board observer for Independa. She is also co-Chair of the Advisory Board of MD Revolution. Dr. Marquet holds a Ph.D in Biochemical Engineering from INSA/University of Toulouse, France. Dr. Marquet has received numerous awards throughout her career. She was the winner of the 2005 Regional Ernst&Young Entrepreneur of the Year award in the Life Sciences category, the Athena Pinnacle award , the Most Admired CEO award from the San Diego Business Journal and while leading Althea Technologies, received several Best Companies to Work For awards from the San Diego Business Journal.


Jay Shepard | Executive Partner, Sofinnova Ventures
Jay Shepard currently serves as an Executive Partner at Sofinnova Ventures. From 2010 until November of 2012, Jay was President and CEO of NextWave Pharmaceuticals, a pediatric focused therapeutics company. NextWave was acquired in November of 2012 by Pfizer in a deal valued up to $700 million. While serving his responsibilities as CEO to NextWave Pharmaceuticals Jay maintained a strategic advisor relationship with Sofinnova Ventures (NextWave Pharmaceuticals is a Sofinnova portfolio company). Jay joined Sofinnova in 2008, as an Executive in Residence.
Prior to Sofinnova Ventures, Jay was President and CEO of Ilypsa, a nephrology therapeutics company acquired by Amgen for $420 million. He then helped with the Ilypsa's spin-out company, Relypsa, serving as interim President and CEO. Before Ilypsa, Jay served as Vice President, Commercial Operations at Telik, where he was responsible for all activities relating to market preparation toward the launch of the company's lead oncology compounds. He was also Vice President of ALZA Pharmaceuticals' Oncology Business Unit, having held leadership positions of increasing responsibility in the establishment and operation of ALZA's specialty pharmaceutical sales and marketing group.
Jay began his career in pharmaceutical sales and marketing at Ortho Pharmaceutical and Syntex Laboratories. He has over 30 years' experience in the pharmaceutical, biotechnology and drug delivery arenas.
He is currently a board member at the Santa Clara University Entrepreneurial School where he mentors entrepreneurs in and out of the biotech industry. Jay is also on the Board of Bullet Biotechnologies and Durect Corporation. Additionally, he works with the Bio-Exec Business Programs at UC Berkley and the University of Arizona's Business School and is an advisor to several biotechnology companies and venture capital firms.
Jay holds a B.S. in Business Administration from the University of Arizona.
When & Where

Janssen Research & Development LLC
3210 Merryfield Row
Address Line 2
San Diego, CA 92121


Tuesday, December 17, 2013 from 3:00 PM to 6:30 PM (PST)
Add to my calendar