Janet Orozco Feller to be inducted into the "2013 Class of Long Island's Top 25 Advocates for Latino Empowerment" presented by The Hispanic Network on May 7th, Westbury Manor and sponsored by Briarcliffe College!

Friday, May 31, 2013 from 6:00 PM to 8:00 PM (EDT)
Event Details
2nd Annual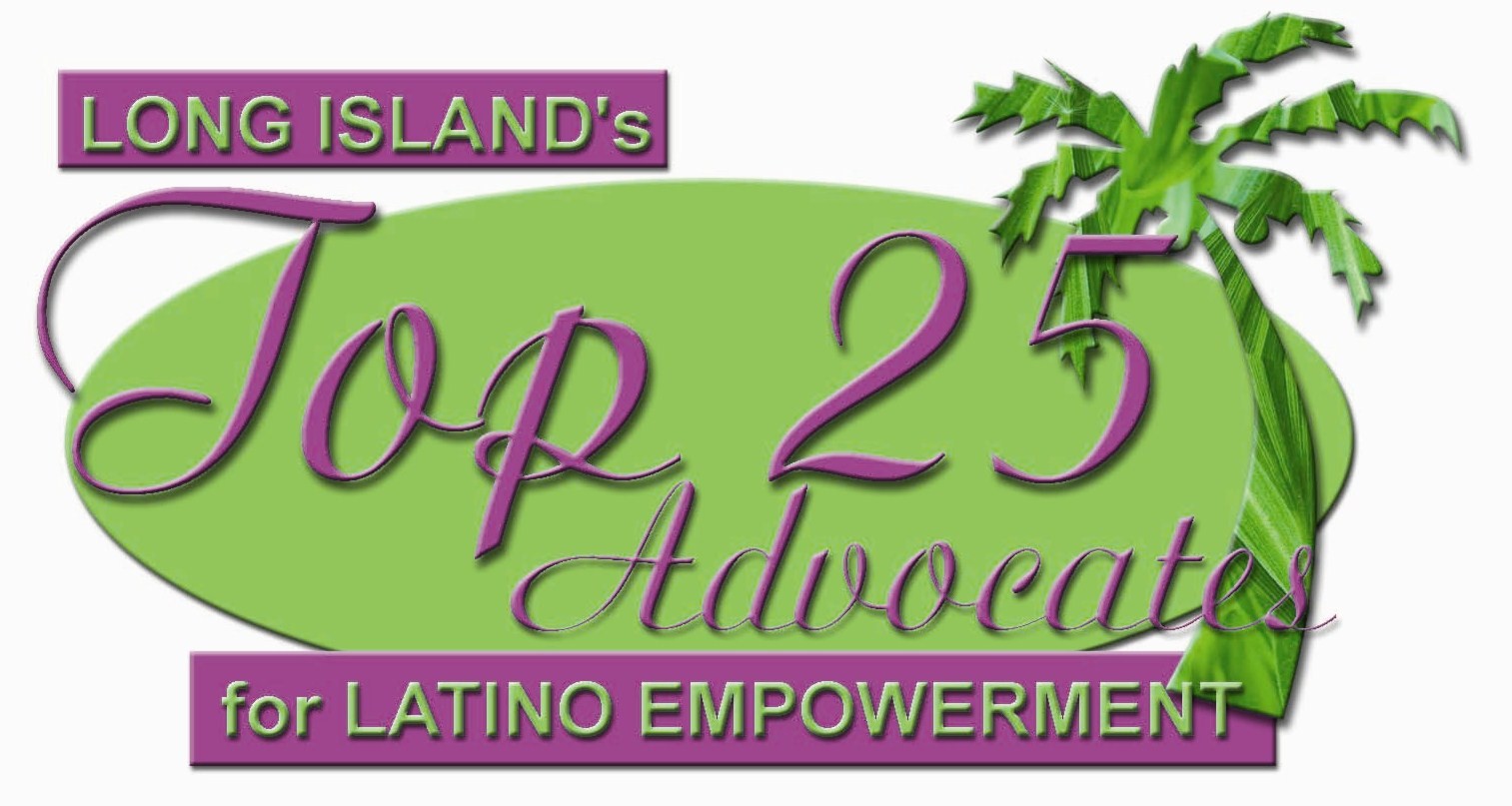 JANET OROZCO FELLER
to be inducted as a member of the
"2013 Class of Long Island's Top 25 Advocates for Latino Empowerment"
She will be honored by the The Hispanic Network LLC
in partnership with Legendary Events 
and its benefactor

 along with other deserving individuals on  
Tuesday, May 7th from 6-8pm 
Westbury Manor
1100 Jericho Turnpike in Westbury
To register or for more information, call Tracey Gittere at (516) 222-0550 or TGittere@LegendaryEvents.net
Presented by 

Sponsored by 

Below is a brief summary of Janet's outstanding accomplishments:
Janet Orozco Feller is the founder and owner of Stellar Merchant Services Corp, out of Lake Success, NY; a business services company that offers credit card processing, alternate finance and virtual employees for small to mid-sized businesses.  She also offers mortgages through her affiliation with Franklin First Financial Bank in Melville, NY.
A first generation American, Janet was born in Hoboken, NJ to a Cuban mother and Colombian father, both having recently arrived from their respective countries.  As a child she lived in Union City, NJ and then later moved to Maywood, NJ.  Janet received a degree in Marketing and Management from New York University after which she made New York her permanent residence.  Shortly thereafter, she embarked on her journey as a serial entrepreneur.  Her prior business ventures have included founding and operating a successful New York City Electrical Contracting Company as well as a Construction Consulting Company both of which she sold.   
Janet supports various charities.  She works on a committee to fill the food pantry of the Education and Assistance Corporation in Hempstead, NY, a non-for profit human services agency with a network of 66 programs helping tens of thousands every year across Long Island and the Five Boroughs.  She has also participated in organizing events that have supported charities such as Autism Speaks, anti-bullying, and the American Heart Association.
A connector of people, Janet is the Group Chair of the Queens Chapter of Gotham New York, a leading networking organization with 41 chapters all over the East Coast.  She also runs, with a group of women business owners, the What Women Want Show, a bi-annual trade show showcasing the best of the best of Long Island's businesses to the target market of Executive and Professional Women.
Janet lives in Bayside, Queens with her  15 year old son, Shane.  She enjoys dancing, music, and spending time with her family.
The "2013 TOP 25 ADVOCATES FOR LATINO EMPOWERMENT" AWARDS RECEPTION takes place on Tuesday, May 7, 2013, 6pm to 8pm, at the Westbury Manor. To register or for more information, call Tracey Gittere at (516) 222-0550 or TGittere@LegendaryEvents.net; or Maria Morales-Prieto at (516)319-9576.
A portion of the proceeds support the Hemsptead Hispanic Civic Association's important programs and services! 
When & Where

Westbury Manor
1100 Jericho Turnpike
Westbury, NY 11590


Friday, May 31, 2013 from 6:00 PM to 8:00 PM (EDT)
Add to my calendar
Organizer
Long Island's Champions for Familes benefits RotaCare!
RotaCare: Free Health Care for People in Need
Founded in 1992 by members of the Mineola‐Garden City Rotary Club, RotaCare was created to serve the needs of the uninsured on Long Island. It began when a group of concerned volunteers met at the Mary Brennan Interfaith Nutrition Network in Hempstead. Many of these volunteers recognized that in addition to food, the medical needs of their clients were not met adequately by the healthcare system. Through the collaborative efforts of the Rotary Club, local healthcare professionals, area residents, and Mercy Hospital, a "MASH" team was formed to operate weekly at the soup kitchen. RotaCare was born. Since its inception, RotaCare has remained a Rotary District project and supported by concerned companies, organizations and individuals to sustain its good works and benefits to the community by providing free health care to people in need. In 2007, RotaCare expanded its scope again, and moved to larger quarters at the A. Holly Patterson Extended Family Care Facility in Uniondale.
RotaCare is a 501(c)(3) non-profit registered with the State of New York.
Federal Tax ID 11-3135331
RotaCare Contact Information
Located on the grounds of the 
A. Holly Patterson Extended Care Facility
875 Jerusalem Avenue
Uniondale, NY 11556
(516) 539-9834
www.rotacareny.org
Janet Orozco Feller to be inducted into the "2013 Class of Long Island's Top 25 Advocates for Latino Empowerment" presented by The Hispanic Network on May 7th, Westbury Manor and sponsored by Briarcliffe College!