Jane Austen Outdoor Film Series

Weekly Event - Every 2 weeks - Every Wednesday: 7:00 PM to 11:00 PM (EDT)
Event Details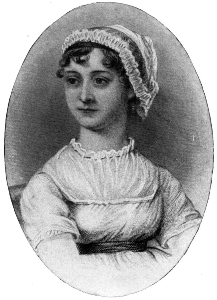 *Please note Pre-Registrations are filled, however, we do still encourage you to arrive about 7:30 pm, when we will let those who were unable to pre-register in. Due to our site capacity, we cannot guarantee admittance to those who are not pre-registered* 
JANE AUSTEN
FILM FEST! 
 You are cordially invited to settle on the north garden lawn of
Georgetown's
DUMBARTON HOUSE
for one or all films during our first-ever outdoor summer evening film fest!
Wed, 27 June (Sense & Sensibility - Thompson/Grant, 1995) [rain date: 28 June]
Wed, 11 July (Emma - Paltrow/Northam, 1996) [rain date: 12 July]
Wed, 25 July (Pride & Prejudice - Knightley/Macfadyen, 2005) [rain date: 26 July]
 Admission to each evening of the series is FREE courtesy of our generous event sponsor

Why Jane Austen at Dumbarton House? Austen was writing and publishing these three timeless, engaging novels during a time of great tumult between the United States and Great Britain: The War of 1812, which started to brew in 1811 (Emma), heat up in 1813 (Pride & Prejudice), climax in 1815 (Sense & Sensibility), and ended in early 1816. Dumbarton House's primary owners, the Nourse Family, were in residence 1804-1813, and second resident Charles Carroll played first host to First Lady Dolley Madison at Dumbarton House on August 24, 1814, in her hurried departure from the White House as the British approached to burn it.
Please read the following prior to making your reservation:
Lawn and site space is limited by occupancy restrictions, which is why reservations are encouraged (reservations will receive priority entry until 7:30pm, at which time any available space will be released to at-the-door guests.

Entry will be at the front gate (2715 Q Street) only, and grounds will open at 7:00pm.

Grounds will be cleared within 30 minutes after the end of the film.

The film will start at sunset, approximately 8:30pm.

Lawn/blanket seating only, please (if you need to utilize a chair, please set it up at the back of the audience).

Smoking and outside food and beverage will not be permitted on the grounds during these events.

There will be available concessions on-site, the patronage of which supports Dumbarton House:   Tradewinds Specialty Imports will be selling white wine and champagne by the glass ($6 per glass; $10 for two glasses; $8 for champagne). On July 25th, Cafe Bonaparte will be making and selling a selection of their wonderful sweet & savory crepes. Water, soda, candy, and freshly-made popcorn will also be available for purchase all evenings.
New addition! On July 25th, Jane Austen scholar Sandy Lerner will be here greet guests and promote her book "Second Impressions." Long and Foster will also hold a raffle including autographed books and gift certificates to local restaurants.

The museum will not be open during the event, but please come back for a tour Tue-Sun, 11am-3pm (admission $5)!
Questions?  202-337-2288 OR Info@DumbartonHouse.org
Where
2715 Q Street, NW
Georgetown
Washington, 20007


Weekly Event - Every 2 weeks - Every Wednesday: 7:00 PM to 11:00 PM (EDT)
Add to my calendar