Description
The Golden Age Mission is excited to present "Journey into Happiness."
** Space limited ~ Register Early! **


ABOUT THIS EVENT
Join us for an amazing 1-day event filled with life-changing teachings direct from India. This event is being broadcast simultaneously in 30+ locations across the US and Canada and has impacted and transformed people's lives opening up happiness, joy, love and peace + deeper states of awakening and beyond.
This event specifically will be focusing on WEALTH CONSCIOUSNESS.
Most recipients report...
* Calmer Mind
* Profound Inner Peace
* Expanded Spiritual Growth
* Transformation in Consciousness
* Improved Health and More Loving Relationships
* Breakthroughs in Prosperity & Success

* Brain Change and an Awakening
Move beyond the mind's storytelling into a state of happiness blessed by the grace of awakening to your highest potential.

For us to experience deep abiding joy and happiness + awakening and have a transformational shift in life we must perceive life differently. To perceive life differently we must have a change in how the brain functions. We must have a shift in perception from division to oneness or connectedness.
We are living at a time where the Great Compassionate Light (God or whatever your Divine is for you) wants to reach out and assist us with this shift.
During this one-day event, it is possible to experience a change in the brain and receive 1 awakening and a more permanent state of happiness along with healing issues regarding prosperity and abundance, this is different for everyone (and is not guaranteed).
**Fast-Action Bonus for returning participants Ends Nov 21st**
EVENT SCHEDULE (approx. times)
9:30 AM Registration Opens
10:00 AM Livestream Starts
10:00-11:30 AM Session 1
11:30-12:00 PM (approx) 30 min BREAK
12:00-2:30 PM Session 1 Continued
2:30-2:45 PM Group Photo / Q&A
2:45-4:00 PM Dinner (recommend fasting or liquid)
4:00-7:00 PM Session 2
7:00 PM Program Ends (approx)
What should I bring to the event?
Drinks or preferred snacks can be eaten during the break periods.

Water bottle

Journal or Notebook

Comfortable clothes

Dress in Layers

Sweater or BLANKET if you tend to get cold

Anything for your seated comfort.

Feel free to bring things to create a sacred space like crystals, pictures or spiritual objects. We are allowed to hang stuff on the walls.

Your child-like wonder for the amazingness of life!
TESTIMONIALS

This day of immersion was recently offered to over 800 participants in Russia. Here are a few of their experiences:
"I realized today during meditation that there are really no stories. It means I can remember the experience of communication with somebody, but it doesn't influence at all my perception of the present moment, there is no suffering, no aggression, no victim-perception. I can communicate or not, I can do something or not – but everything comes from Now. There is nothing coming from the past... nothing psychological." - Mikhail
"I can see now how stories want to arise within me out of habit... But they don't have a continuation because of the meaninglessness of the process... It's a very interesting state – I keep observing." - Larissa
"I do common things as usual, going to my workplace, solving something, but there are no obtrusive thoughts based on comparison, about how do I look... how do I behave... how do I react, etc. All these thoughts are just not there!!!! There is no circulation of my own chatter inside, which is unbearable sometimes! There is only music in my head. That's all!" - Veronika
"After yesterday's process, I feel some kind of detachment from the game of life, there is calmness inside, I'm listening to mind stories, getting involved, but much less than before. I'm observing inner emptiness and joy; all external things happen on their own ...and everything is good!" - Evgeny
LOCATION
RANWW Conference Center (maps use Lydia's Gallery 3460 Mall Drive)
3460 Mall Drive, Suite 5B
Eau Claire, WI 54701
This Conference Center is specially equipped as a classroom with comfortable tables and ERGONOMIC chairs connecting in easily with our host in INDIA via the Zoom platform on 3 large screen TV's.
It is conveniently located off Hwy 93S for those traveling from surrounding areas.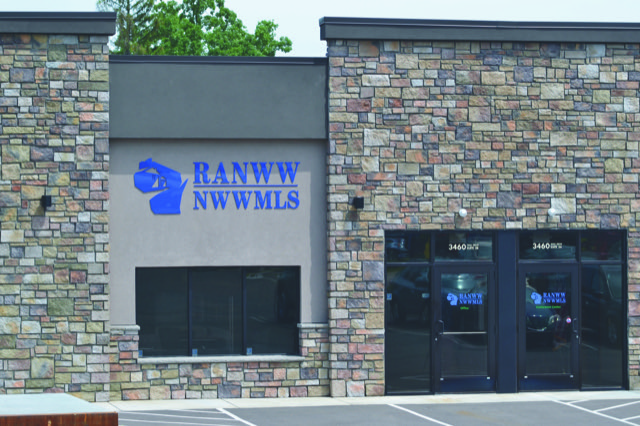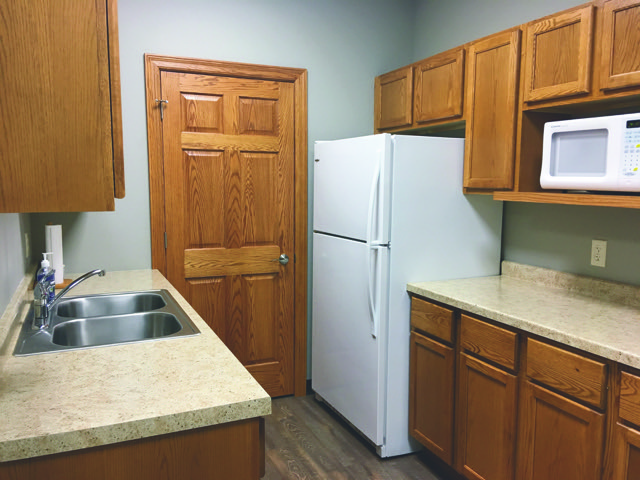 LODGING
There are a plethora of hotels in the area.

Click here for a list http://bit.ly/hotelsbymall
FOOD
I suggest fasting for the day or choosing a LIQUID or vegan diet to get the most benefits from the deep meditative processes. I will bring my NINJA blender for those of you who'd like to make smoothies. However, I realize some may need a break from the energy. There are many restaurants in the area my favorites are

1. Coffee Grounds (1/2 mile away)
2. Culver's (great fresh salads)
3. Erbert's & Gerbert's 3 blocks away (they deliver too!)

CONTACT
Contact Julie Geigle, Heaven Sent Healing
Email: julie@juliegeigle.com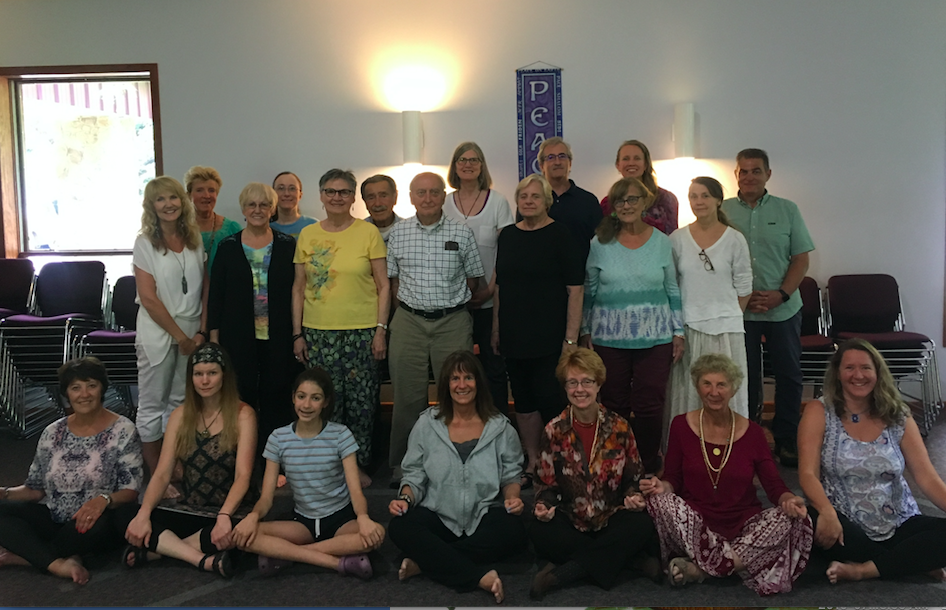 OTHER U.S. LOCATIONS

This 1-day event is being hosted in over 30 locations across the U.S. & Canada.
Find a host & location near you:
www.journeyintoawakening.events

This day of immersion was recently offered to over 1200 participants in USA/Canada. Here are a few of their experiences:
"The way the whole day was laid out allowed for my deepening to take place gradually and effectively. The Great Compassionate Light image on-screen seemed alive and pulsating incredible energy. Even when it was not on the screen, the light was emanating throughout the room. I saw different great beings appearing such as Yogananda, Jesus, Ramana, Lady of Guadalupe and others. Another world opened up of complete silence, joy, and peace."
"I had so many realizations during the 7 condition processes especially into an old 'hurt' still lingering in my heart. Being able to see it and then feel it fully was like a magic wand that released the pain. I felt so much lighter and brighter."
"Saw how my stories have sucked me back into the past to regurgitate my feelings and justify my present state. I realized they are meaningless and I became super conscious of my storytelling and how it allows me to collapse into being unconscious. I feel so invigorated to now be aware and conscious of the stories and let them dissolve and not be trapped and run by those conversations. From this course, I feel propelled towards quiet, peace, laughter, compassion and joy! Thank you so much."
"I am noticing subtle yet powerful mental shifts occurring. I feel centered, calm, and a quiet powerful Presence. Thank you for this growth opportunity."
"I was so surprised to know how many things I take for granted when I was in the space of ingratitude. It was very humbling and eye-opening. I now have a strong awareness and a new perception of what is showing up in all ways in life."