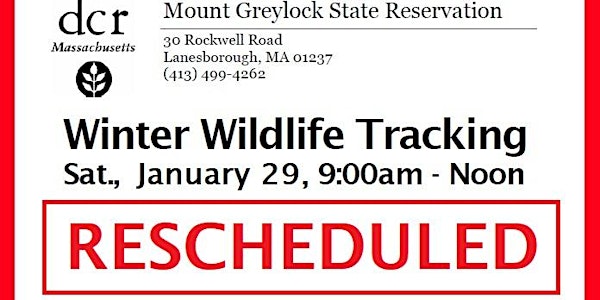 JAN 29/FEB 12 RESCHEDULED - Winter Wildlife Tracking at Mt Greylock SR
Location
Mount Greylock State Reservation
30 Rockwell Road
Lanesborough, MA 01237
Join Jim Pelletier of Mass Appalachian Trail Management Committee, for a FREE 3-hour guided WINTER WILDLIFE TRACKING exploration!
About this event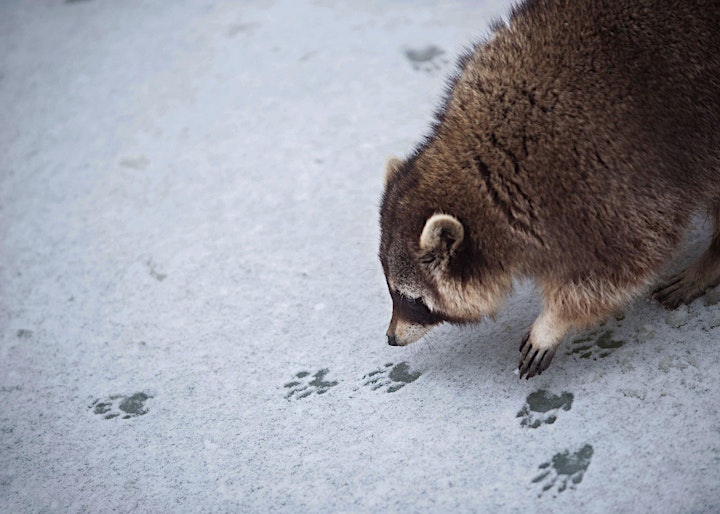 Hello Winter Wildlife Tracking REGISTERED participants:
As you know, we are expecting a winter storm overnight and into Saturday, January 29 which is our program date.
We have been monitoring the weather closely and we have decided to RESCHEDULE our Winter Wildlife Tracking program to Saturday, February 12th, 2022 from 9:00am - NOON.
We will make every effort to transfer all PRE-REGISTRATIONS to the February 12th date, however, if this date does not work for you - PLEASE CONTACT the Visitor Center at (413) 499-4262 so we can make arrangements to offer you a space on the February 19th, 2022 Winter Wildlife Tracking program.
If you wish to cancel, you may do so on Eventbrite or call us at the Visitor Center and leave a message, or you may email us.
Meanwhile, please check out our additional programs on our February Special Events Calendar at: https://www.mass.gov/doc/mt-greylock-february-2022-programs/download
As always, thank you for your interest in Interpretive programming at Mount Greylock State Reservation!
Sincerely,
The staff at Mount Greylock State Reservation
~~~~~~~~~~~~~~~~~~~~~~~~~~~~~~~~~~~~~~~~~~~~~~~~~~~~~~~~~~~~~~~~~~~~~~~~~~~~~~~~~~~~~~~~~~~~~~~~~~~~~~~~~~~~~~~~~~~~~~~~~~~~~~~~~~~~~~~~
Enjoy a crisp winter's day exploring nearby woodlands, meadows and streams. See what local wildlife has been up to! Journey off-trail, less than 2-miles, at a leisurely pace with some rough terrain and likely stream crossings.
MEET at the MOUNT GREYLOCK VISITOR CENTER.
PLEASE NOTE: Participation is limited to 10 people. PRE-REGISTRATION IS REQUIRED by January 28th.
TO PRE-REGISTER: Click on the green REGISTER button in the top right hand corner of the Eventbright.com event page. Follow the prompts to register for your FREE tickets.
This program is FREE and open to ages 8 and up.
Be prepared for cold weather: dress in layers and wear winter boots. If there's enough snow, bring your own snowshoes or traction devices and hiking poles. Bring water and a snack.
Reasonable accommodations available upon request. For more information, or in case of inclement weather, please call the Visitor Center at 413-499-4262.