JAN 21st: Introduction to SOULCOLLAGE® and the Jungian Personality Types
Description
INTRODUCTION TO SOULCOLLAGE® and
the JUNGIAN PERSONALITY TYPES**
With
Jeanette Sullivan, M.A., Ph.D., MBTI®-Certified
and Elise Crohn, B.A., Artist, SoulCollage® Facilitator
Saturday, January 21
Morning Workshop,
9:30 am-12:30 noon
Registration 9:00-9:30 am

Saturday Workshop only $40,

2 CEUs $6 ($3 each),
Workshop + 2 CEUs $46
Understanding your personality type can help you with your own developmental path in myriad ways: how you interact with others; how you understand your innate strengths and developmental challenges; and how you grow as a person can all be transformed by an understanding of personality theory and type. Seeing your type expressed in images is often the key to true understanding of who you are in relation the world.
Discover or verify your personality type while learning about and creating your first personality type SoulCollage card®. SoulCollage® is an expressive arts process developed by Jungian oriented therapist Seena Frost. If you can use scissors and glue you can do this too. After learning about the qualities of your type from MBTI certified trainer Jeannette Sullivan, Elise Crohn, founder of Juicy Creatives Studio will guide you in a creative collage process to find the images of animals, people and landscapes that represent your particular type and how you perceive, react and function in the world.
**You may contact Jeannette Sullivan for a MBTI assessment prior to the workshop if you do not know your Myers Briggs type. (sullivanconsulting2020@gmail.com)
Following the completion of this program, participants will be able to:
1. Identify what SoulCollage®; and
2. Assess your Jungian personality type and express its meaning through the creative SoulCollage® process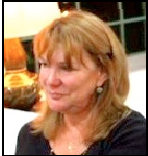 Jeannette Sullivan, M.A.
Jeannette Sullivan, M.A., is certified in Myers Briggs Type Indicator and is obtaining Master Practitioner status. She is a professor at Palm Beach State College in Leadership Development, First Year Experience, and Personal Development. She has presented classes and workshops in the community including the Duncan Center, the Township of Palm Beach, Florida Atlantic University, St. Thomas University, the Association for Psychological Type International, and various conferences. She is completing a doctorate in Higher Educational Leadership and Research Methodology at Florida Atlantic University, and specializes in topics of type, career development, leadership, and happiness.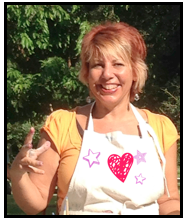 Elise Crohn, B.A., and Artist is a certified SoulCollage® facilitator and founder of Juicy Creative Studio in Lake Worth, FL where art programs lead to personal growth, healing and insight. Her B.A. is from a multi-disciplinary program in deep ecology, systems theory, sustainable living, and art activism. She completed a two-year intensive certificate program in expressive arts therapy and recently completed a two-year post-graduate level training in Jungian Sand Play therapy. Elise has been leading expressive arts workshops, classes and retreats across the country for 20+ years combining her passion for depth psychology, spirituality, ecology and creativity.