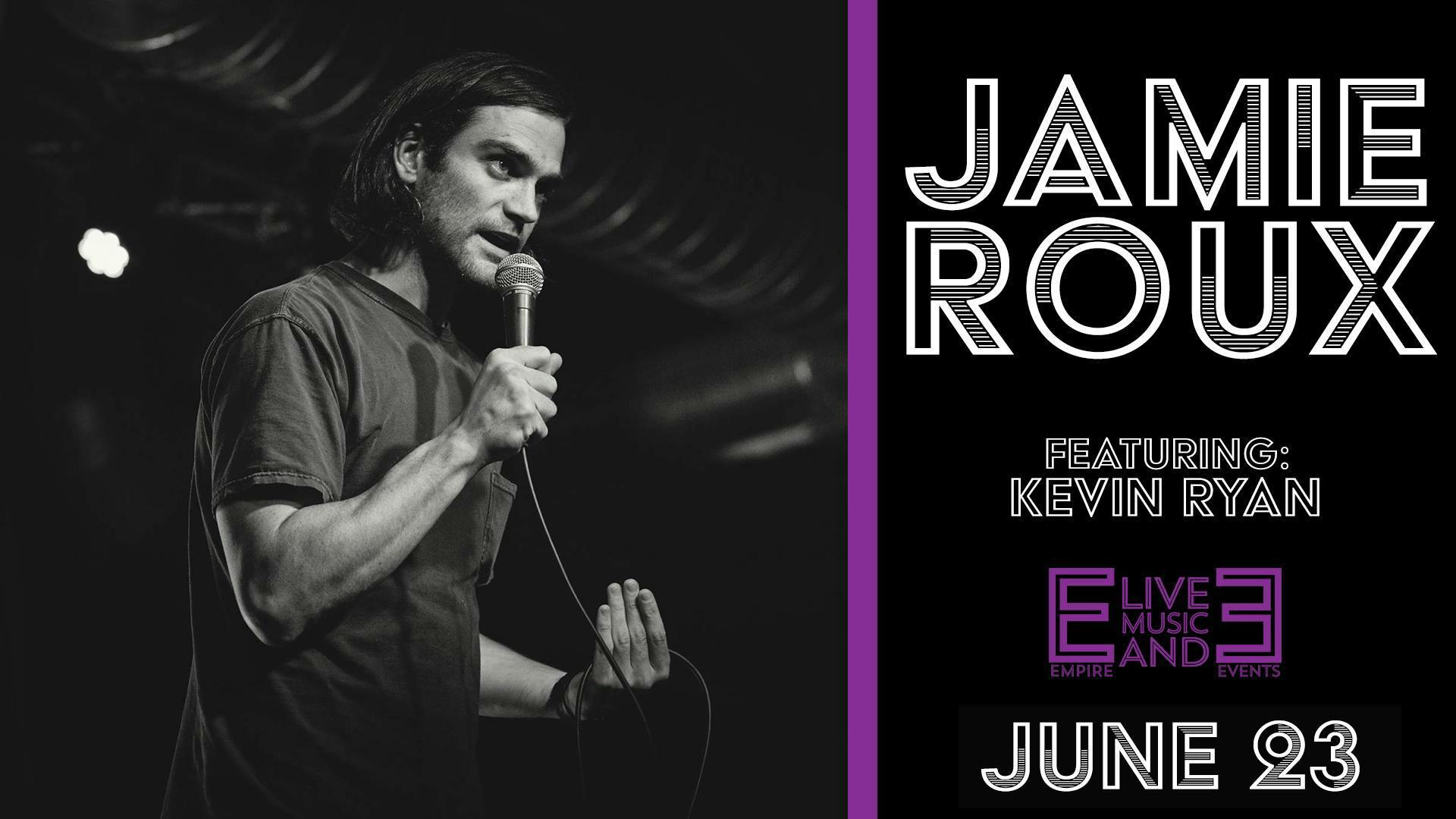 About this Event
Empire Presents: Jamie Roux headlining Sunday Night Comedy!
feature: Kevin Ryan
$5 cover
8pm doors | 21+ / valid ID
Jamie Roux is a man of Maine. As a young boy, during a pediatric examination, it was discovered that he had an abnormally large funny bone. It was at this early stage where he was given two options: get it removed, or follow a career in comedy.
Without hesitation, his parents acted quickly to have it removed. This potentially was a lifesaving decision. Until something entirely unexpected started happening, the funny bone grew back. It grew back harder and stronger than ever before.
Medical experts from all over the world (including Thailand) flew into Freeport, Maine, met at the L.L. Bean and started poking and prodding the young Jamie by the trout tank. That was a very big bone. They dunked him in the tank for way too long and found out he had a massive lung capacity.
Between the big bone and the heavy duty lungs, a comedy star was born.