Location
Gatton Student Center
University of Kentucky
160 Avenue of Champions
Lexington, KY 40508
United States
Sales Have Ended
Registrations are closed
Description
The inaugural James B. Beam Institute Industry Conference welcomes farmers, representatives and staff from local and regional distilleries, secondary industries and tourism for a great day of continuing education. This one-day bourbon-focused conference is an educational program offered by the institute at the University of Kentucky.
Collaborating with the Kentucky Distillers' Association, we identified key industry issues to plan a full day of engaging topics, industry vendors and exhibits. You will also learn about new industry developments.

You will enjoy an interactive lunch block where you may network with vendors and view exhibits and posters. Breakfast, lunch and snacks are included with your registration.
PLEASE NOTE: Registration has closed. Tickets will not be available for purchase on the day of the event.

For information regarding parking and event logistics please visit the James B. Beam Institute website.

You are welcome to remain on campus after the conference for the UK College of Agriculture, Food and Environment's 2020 Bourbon and Distilled Spirits Career Fair which requires separate registration.

---
2020 Conference Partners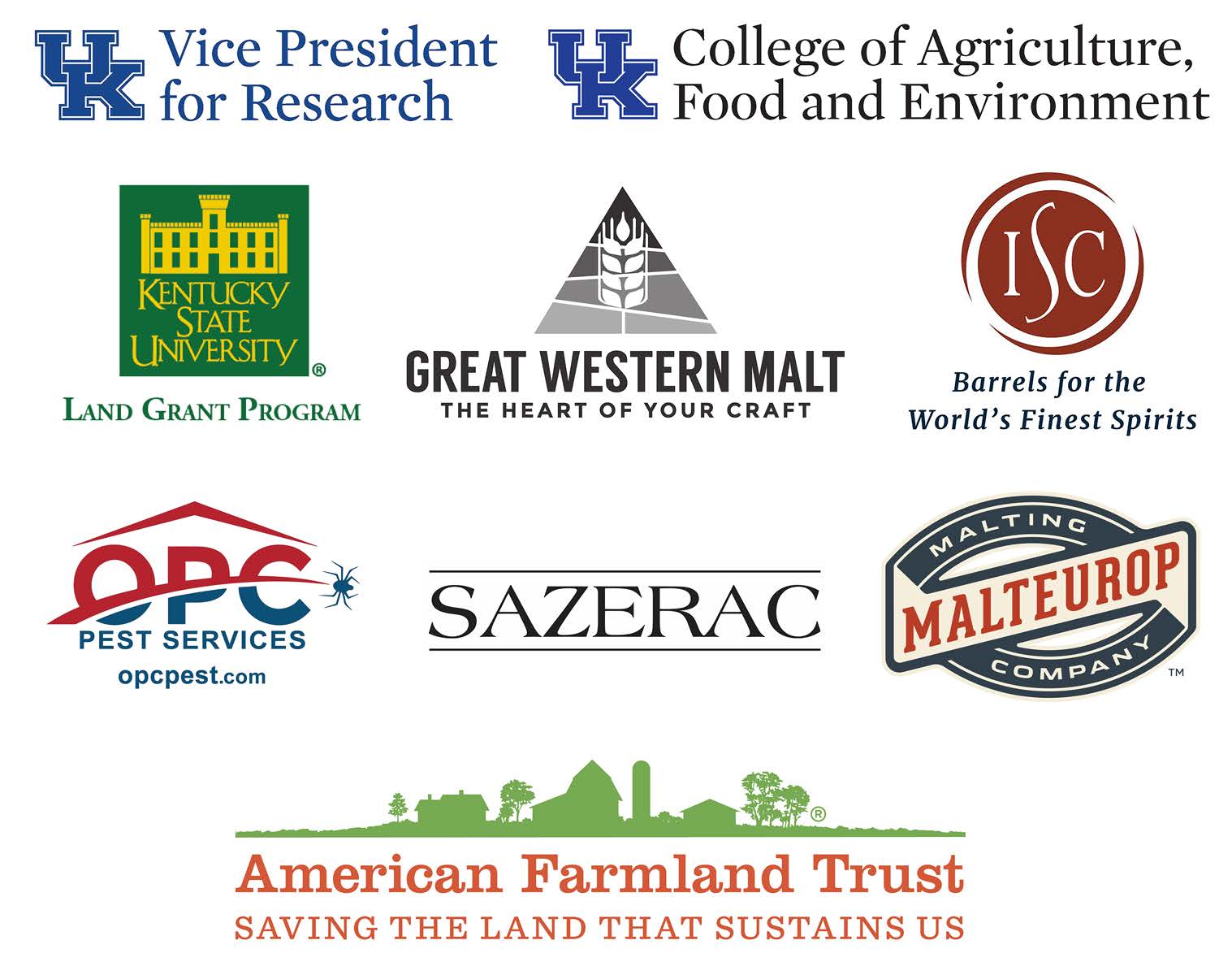 2020 Conference Vendors

AE Electrical Solutions
Agilent Technologies Inc.

Averitt Express
Bruker BioSpin Corporation
Digested Organics
Enerfab
Evergreen AES Environmental Services
Fire Protection Services, Inc.
Foundations Human Resources Consulting
George E. Booth Co., Inc.
Great Western Malting
H&A Barrel Management
Independent Stave Company
Industrial Safety and Training Services
JCS Process & Control Systems
Kaeser Compressors
Kentucky State University
Koetter Construction
Malteurop Malting Company
Metronet
OPC Pest Services
Rudolph Research
Sazerac
Spirits360Solutions
Stites & Harbison PLLC