This is a SAFE & SOCIALLY DISTANCED poetry experience! The best poets in the Triangle compete for a cash prize and more!
About this event
Join us for our monthly poetry slam series. Each month poets take the stage to compete for a cash prize and more. Experience some of the best poets in the area. This is a SAFE & SOCIALLY DISTANCED poetry experience!
The Jambalaya Soul Slam is the Triangle's longest running poetry event!
doors 7:30pm | show 8:00pm
*Limited seating is available. RSVP is required!
For more information: jambalayasoulslam@gmail.com
For guidelines go to www.bullcitypoetryslam.com
This project was supported by the North Carolina Arts Council, a division of the Department of Natural and Cultural Resources.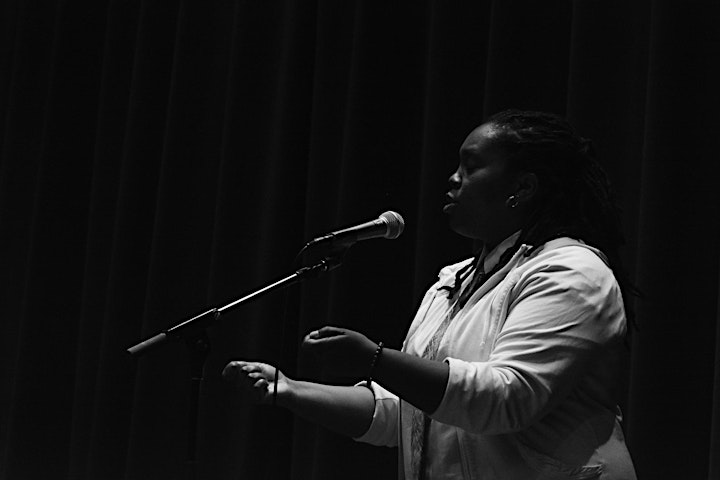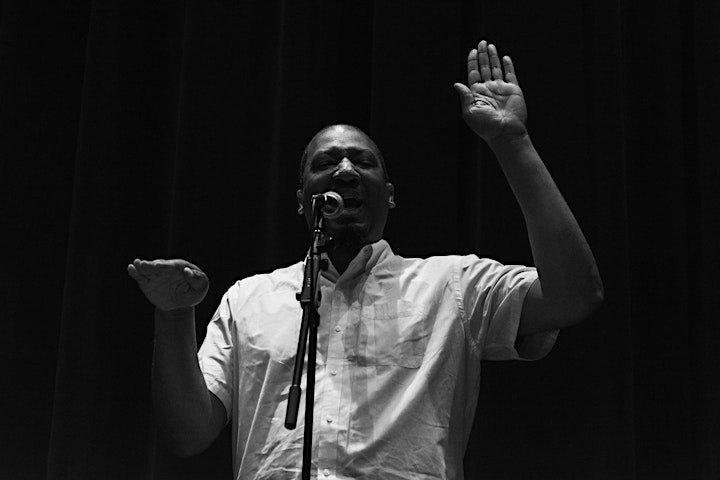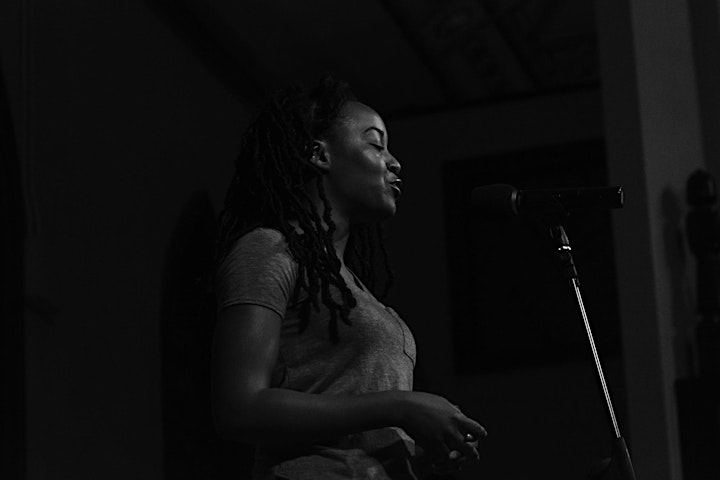 Organizer of Jambalaya Soul Slam Lyrics & Treats Poetry Slam
Dasan Ahanu is a poet, educator, scholar and performing artist born and raised in Raleigh, North Carolina. In addition to performing across the country, Dasan has hosted or coordinated many Poetry, Jazz, Hip Hop, and Cultural Arts events. His work has been featured on National Public Radio (NPR) where he has is noted for his appearances on "News and Notes with Ed Gordon" and "State of Things with Frank Stasio." His writing is featured online and in print publications. He has been showcased on NBC 17, featured on the third season of Lexus Verses and Flow aired on TV One, and in a documentary entitled, "Poet Son" that aired on WUNC-TV as a part of the North Carolina Visions film series. He has worked with a variety of North Carolina Hip Hop and Jazz artists and released a number of spoken word recordings. Dasan is a resident artist with the St, Joseph's Historic Foundation/Hayti Heritage Center in Durham, NC where he has developed poetry and spoken word programming for youth and adults. He has competed regionally and nationally in poetry slam as a founding member and coach of Durham, NC's own Bull City Slam Team. The team has won two regional championships and achieved a third-place finish nationally. Dasan is co-founder and managing director of Black Poetry Theatre, a Durham based theatre company that creates and produces original poetry and spoken word based productions. In 2004 he was awarded an Indy Arts Award by Independent Weekly Magazine for his work in arts and activism. Then in 2015, he was awarded the honor again, the first time in the award's history that has happened. He is the author of three poetry collections that include The Innovator (HWJW Publishing 2010), Freedom Papers (HWJW Publishing 2012), and Everything Worth Fighting For (Flowered Concrete 2016).
Dasan is also an alumni Nasir Jones Fellowship with the Hip Hop Archive at Harvard University's Hutchins Center for African & African American Research. He scholarly work is focused on art interventions, creative expression, Hip Hop and popular culture. Currently, Dasan is a visiting professor at UNC-Chapel Hill in Chapel Hill and a consultant working with organizations on art based strategies.