Jamaican Blue Mountain Coffee Tasting: A Virtual Tasting Special Event
Join Norman Grant, live from Jamaica, for a celebration of Jamaican Blue Mountain Coffee. A tasting of 4 coffees, samples ship to home
About this event
Truly a special event, join Mr. Norman Grant, a certified coffee taster with Jablum Jamaica Limited and Mavis Bank Coffee Factory for a virtual tasting event celebrating Jamaican Blue Mountain Coffee.
In this 60-minute virtual seminar, coffee authority Mr. Grant will join us from Jamaica to educate seminar participants about Jamaican Blue Mountain Coffee—what it is, why it is so desirable, how it is created, and best brewing methods. Attendees will be guided through a tutored-tasting of four different coffees.
All participants will receive fresh-roasted samples of four varieties of specialty Jamaican Blue Mountain Coffee prior to the event—including Gold, Classic, True Brew, and Premium Blend.

What's Included:
A ticket ($49, serves up to four) to this online event includes the following:
Jablum True Brew Ground Coffee blend (2 oz. ground): a dark, unique roast made from the high-quality coffee beans cultivated in the Blue Mountains of Jamaica. A full-bodied roast, every sip of this True Brew Ground Coffee is full of flavor. The exotic, deep flavor stirs senses on the palate and the nose.
Jablum Premium Coffee Blend (2 oz. ground): produces thrilling taste sensations that mirror a harmonious marriage between the dulcet tones of reggae and pulsating rhythms of soca. Roasted to a refreshing smoothness that instantly evokes images of dew-covered coffee trees and natural berries perched atop misty peaks. Expertly and slowly roasted, ground, and blended by skilled experts to allow the blend to truly bloom.
Jablum Classic Coffee (2 oz. ground): 100% of the finest coffee hand-picked and roasted by the finest roastmasters just before shipping. It is a coffee with a balanced medley of coffee flavors depicting a richness and sweetness that is hardly describable. A rich aroma with perfect acidity this coffee is regarded as one of the signature coffees of the world.
Jablum Gold Coffee (2 oz. ground): a dark, seductive, full-bodied roast, made from Grade 1 or Peaberry Arabica beans. Grown under unparalleled conditions with optimal altitude and mineral-rich soil, gentle cloud cover, with a sublime balance of mountain shade and sunlight in the lush climes of the Jamaica Blue Mountains. Hand-picked with care, roasted to perfection to create a signature taste, embodied by a lingering aroma that is sure to please the most discerning coffee lover.
Direct shipping to your home.
Access to the 60-minute virtual, interactive, tutored-tasting event conducted via video conference. Note: while the samples for this seminar serve up to four people, all must be present to view together at one location. One access code is provided for each ticket purchased. All samples ship to one location.
Tickets are limited. Deadline to purchase is 11:00PM (EST) on January 12, 2022 or when maximum capacity is reached. Buy now to guarantee delivery and participation.
Although this virtual class is open coffee lovers nationwide, remember the class will be taking place at 11:00AM EST on Saturday, January 22, 2022 and be conducted in English. International shipping is not available for this event. Please refer to the FAQs below for additional information.
This virtual class is sponsored by Jablum, Blue Mountain Coffee Company & Coffee & Tea Newsletter.
About the Presenter:
Mr. Norman Washington Grant—OD, JP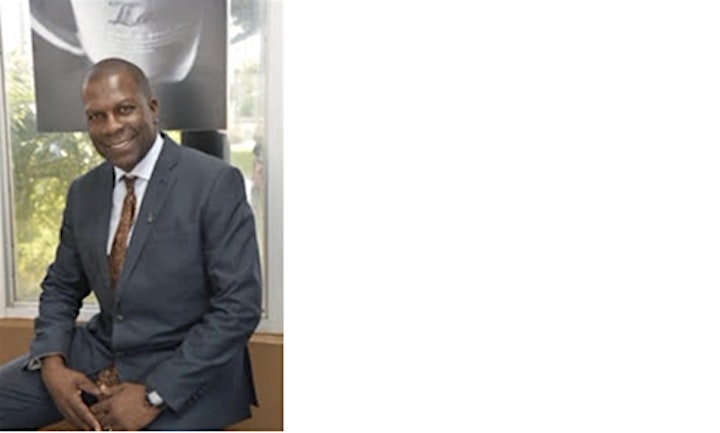 Norman Grant is a valued member of the Board of Directors of Mavis Bank Coffee Factory Limited and the Andover Farm in Jamaica. He brings a wealth of knowledge and experience gained from over four decades of involvement in the Jamaica Blue Mountain Coffee Industry—in the coffee value chain of farming, processing and manufacturing, distributing and marketing in Jamaica and globally.
Mr. Grant, who is a certified coffee cup taster, started his career in July 1983 with Jablum Jamaica Limited and Mavis Bank Coffee Factory, where he worked in various capacities within the group of companies including farming, manufacturing, production, operations, quality control assurance and administration.
He has held various positions in the organization including Production and Accounting Clerk, Administrative Manager, Financial Controller, Operations and Quality Control Manager, General Manager, Chief Executive Officer, Managing Director and eventually C.E.O.
Mr. Grant also served as a Senator from 2001 to 2016, president of the Jamaica Agricultural Society 2003-2009 and 2012 and 2018 and chairman of the Jamaica 4H Club 2001 to 2007 and 2012 to 2016.
He is a Chartered Accountant and holds an MBA from the University of Manchester and Wales, UK. He is currently pursuing PHD studies. In 2015 he was recognised by the Jamaica Government with an award of the Order of Distinction in the rank of officer (OD) for invaluable contribution to the development of Jamaica Agricultural Sector and the launch of the "Grow What We Eat" campaign in November 2003. He is a Minister of Religion and a Justice of the Peace. He is married to Millicent and they both have 3 children and 3 grandchildren.

FAQs:
What is included in the ticket price? All tickets include access to the online event, the coffees which you will be brewing and tasting, and shipping to a single address.
How will the samples be shipped to me? The samples for this event will be shipped to the mailing address provided at the time of purchase.
Do these coffees contain caffeine? Yes, all contain caffeine. Unfortunately, there is not a caffeine-free option for this seminar.
Where do you ship to? Coffee samples can ship nationwide (USA), no international shipping at this time.
Can you ship to a PO Box? No. Please provide your home address as your shipping address.
When will I receive the coffee that is included with my ticket? We will close ticket sales with ample time to ensure delivery to you on time. Your samples will be delivered 2-3 days in advance of the seminar.
I missed the cut-off date. Can I still get a ticket for the virtual class? No, unfortunately to guarantee delivery of the samples in time for the seminar, we must adhere to the strict cutoff date for enrollment.
How will you ensure the samples get to me in time? The seminar enrollment period end date allows for ample processing time and ensures adequate shipping time to all participants.
I can't make the online event. Can I still purchase a ticket and get the coffee? Yes. If you can no longer attend the online event or simply are not interested in doing so, you can still purchase a ticket to receive the coffee shipped directly to the mailing address provided. Please note that all sales are final and there are no discounts, refunds or exchanges should you not join the online event portion.
Will the online event be recorded? Yes, the event will be recorded but it is best enjoyed live via participation link. The link to the recording will be forwarded to ticket purchasers only.
Can I buy more than one ticket? Yes, each ticket provides access to one individual buyer log-in and shipping to one physical address.
How do I join the online event? Prior to the online event taking place, you will receive a number of emails reminding you of the date and time. Within these emails will also be a link to the Online Event Page which has the video conferencing link to join.
Can I ask questions during the online event? Yes! We encourage you to ask questions but please do so using the chat feature. This will ensure we avoid people talking over each other and all questions can be answered.
How will you ensure the online event is a safe environment? We ask that all participants be polite and courteous. Starfish Junction and its sponsors/partners reserve the right to remove any participant from the video conference that is disruptive or behaving inappropriately with no refund.
Do I need to download special software or an app to participate in the video conference? The online event will be conducted via the video conferencing platform, ZOOM. You should be able to click the link provided and access the video conference in any web browser from a desktop computer or laptop. Before joining a Zoom meeting on a computer or mobile device, you can download the Zoom app. Otherwise, you will be prompted to download and install Zoom when you click a join link.
Can I take part in the online event by phone only? No. Attendees can participate with audio only.
What happens if I lose internet connection during the online event? If you lose internet connection and leave the video conference, simply click the link again to re-join.
Can you help me with my technical difficulties accessing the video conference? Yes, please email help@starfishjunction.com. It is important for you to try accessing the video conference before the day of the online event so we can fully assist you IN ADVANCE of the seminar.
Do I need anything besides the coffee to participate? In addition to the coffee that is being shipped to you for the tasting, you will need:
o Water for brewing, filtered water recommended
o Brewing vessel (French press or pour over, etc.)
o Four tasting cups (one for each coffee per person recommended)
o Spoons
o Milk and/or sugar (optional, depending on your preference)
Date and time
Location
Refund policy
Organizer of Jamaican Blue Mountain Coffee Tasting: A Virtual Tasting Special Event