A free tour of places in Jamaica Plain, led by the authors of 111 Places in Boston That You Must Not Miss - Kim Windyka and Heather Kapplow.
About this event
Join us for a free guided walking tour of Jamaica Plain's quirkiest spots as highlighted in 111 Places In Boston That You Must Not Miss, with authors Kim Windyka, Heather Kapplow, and photographer Alyssa Wood as guides. Highlights will include:
The U-Shaped Bench
40 South Street
Ten Tables
Salmagundi
The Eliot School
The Loring-Greenough House
and more!
The tour concludes at Papercuts JP with a book signing. The tour is free and open to the public, although we do ask that you register in advance. Participants will receive instructions on where to meet to start the tour.
From the authors:
"Faneuil Hall is fine and the duck boats are just dandy, but if you want to go beyond the Boston of brochures and get to the heart of this mysterious, charming old metropolis, you have to dig deep and be willing to get a little weird. 111 Places in Boston That You Must Not Miss is a guidebook with a twist: one that takes you far off the beaten path -- and the Freedom Trail -- to explore a side of the city that's offbeat, unexpected, and completely fascinating for visitors and locals alike. Whether you want to pay your respects at the memorial for a fictional character, sneak behind a vending machine to go shopping for sneakers, sip cocktails where hardened criminals sat behind bars, or hang out with some life-sized puppets, you can do it all here...and before dinnertime to boot. Throw on your Red Sox cap, hop on the T, and uncover some secrets along the way."
To learn more about this book or purchase your advance copy, you can order it from our local bookstore, Papercuts JP.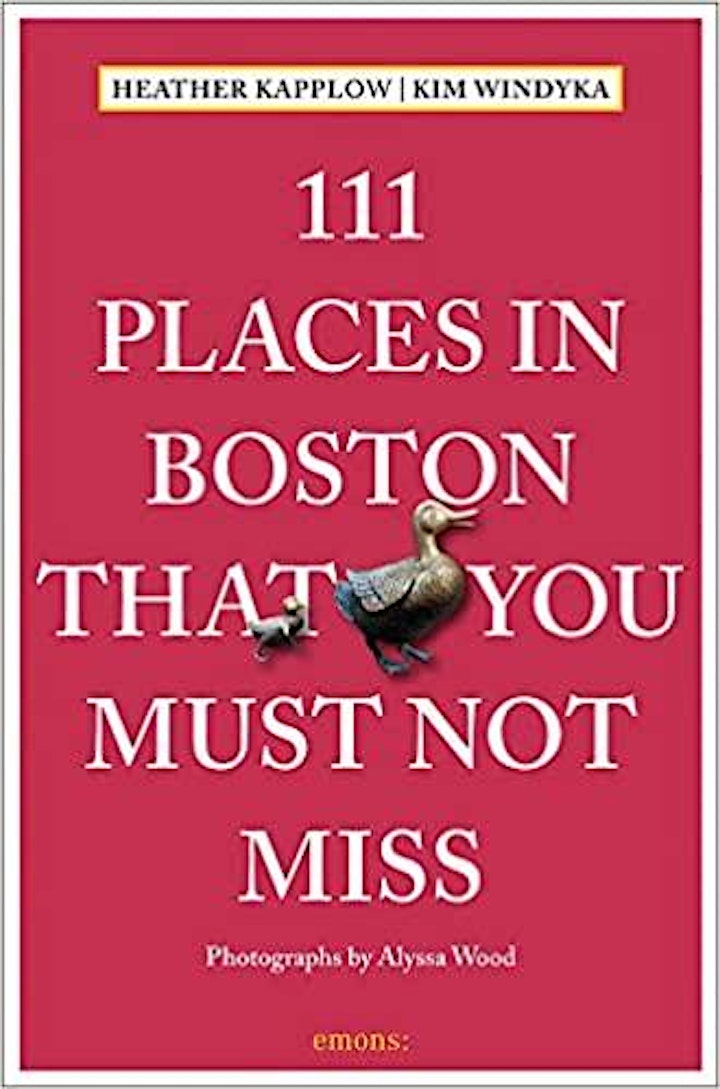 Organizer of Jamaica Plain Book Tour That You Must Not Miss
JP Centre/South Main Streets is a 501(c)(3) community-led organization whose mission is to enhance and strengthen the JP Centre/South Business district as a vibrant center of commercial and community activity for Jamaica Plain and surrounding neighborhoods. In partnership with Boston Main Streets, we provide a direct conduit to the City of Boston and offer industry assistance to help new and existing businesses to succeed.