Jamaica Dream Weekend 2019 
Confirm dates:  August 2-6, 2019 
I AM YOUR DREAM AMBASSADOR. 
CALL 1-888-959-9401 EXT 1 ASK FOR MARLENE 
FOR MORE INFORMATION VISIT: http://mjtravelgroupevents.com/jamaica-dream-weekend/dream-weekend  
Booking information:  
BOOK NOW:  by calling 1-888-959-9401 ext 
Deposits for hotel only are $50 per person non-refundable, if canceled.   
Hotel Choices:
Riu Tropical palace or Riu Negril
Royalton Negril or Hideaway
Sunset at the palms
Azul
Couples Negril or Sweptaway
Legends
country country 
Coco La palm 
and many more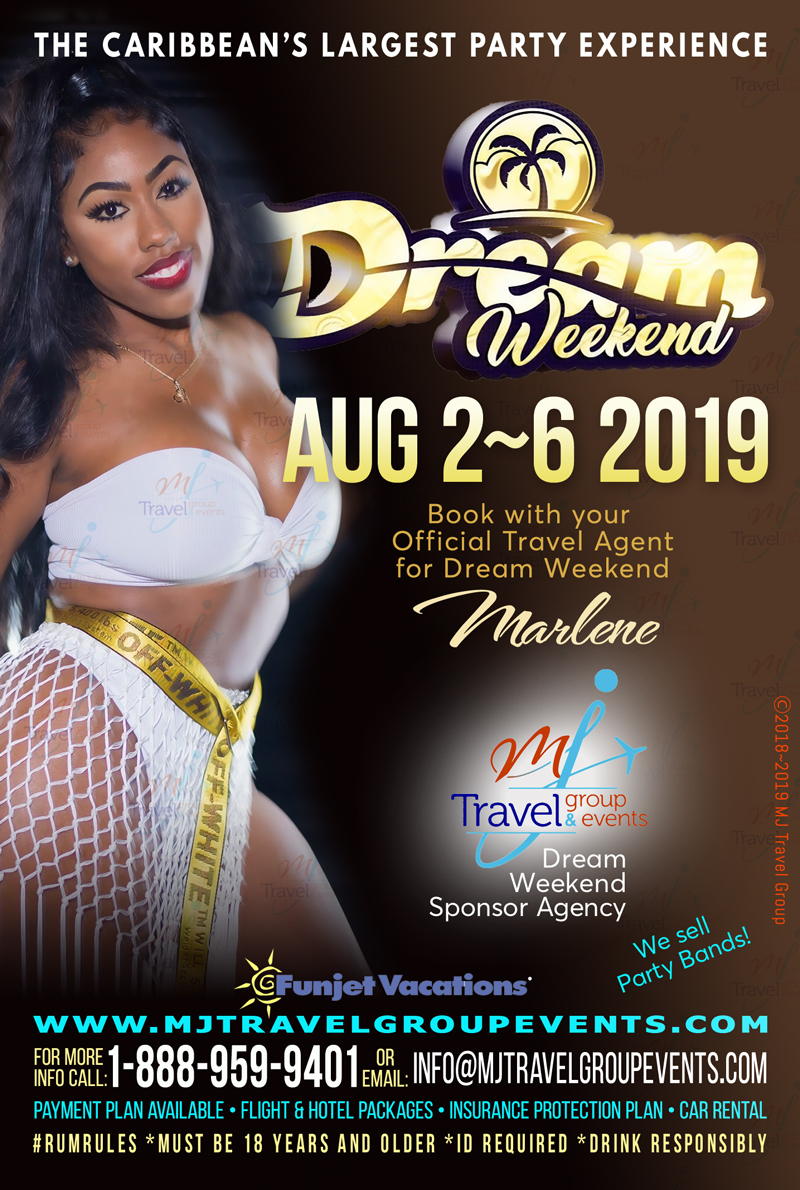 WHAT IS DREAM WEEKEND?