Description
Jamaica Dream Weekend 2019
Confirm dates: August 2-6, 2019
I AM YOUR DREAM AMBASSADOR.
CALL 1-888-959-9401 EXT 1 ASK FOR MARLENE
Pre-Register for Jamaica Dream Weekend 2019
FOR MORE INFORMATION VISIT: http://mjtravelgroupevents.com/jamaica-dream-weekend/dream-weekend
Booking information:
BOOK NOW ONLINE: https://www.funjet.com/default.aspx?pLCode=3018061965
Deposits for hotel only are $50 per person non-refundable, if canceled.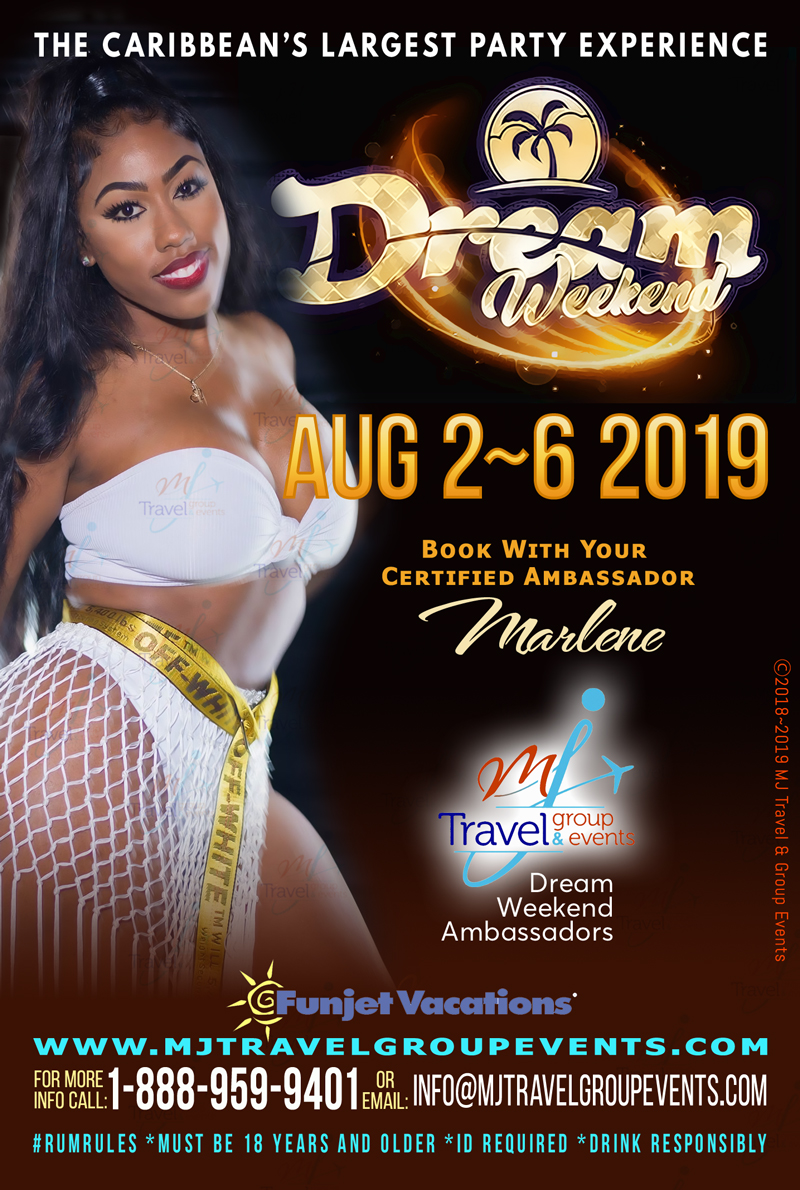 WHAT IS DREAM WEEKEND?
It is a highly anticipated summer music festival produced by Dream Entertainment Limited and considered to be the Caribbean's largest party experience. At this music festival, you will be entertained by live performances by artists and DJs.
The genre of Dancehall is at the forefront of all events while including elements of popular music genres such as pop, house, hip hop, and rap. There is also one particular event, where soca dominates yet the genre of dancehall is still present. No two editions of Dream Weekend are alike, which is what keeps patrons coming back year after year to experience that which is always sure to be a good time.
The attendees include people, who have a love of dancehall music and Jamaica, the location of Dream Weekend. While music unifies patrons originating from the island of Jamaica and those visiting from overseas, all patrons embrace the amazing energy the island of Jamaica infuses into Dream Weekend.
PARTYBANDS:

To purchase partybands.
Partyband DISCOUNT code: MJTRV IS NOW ACTIVE, simply enter MJTRV at checkout for savings.
https://shop.jamaicadreamweekend.com/tickets/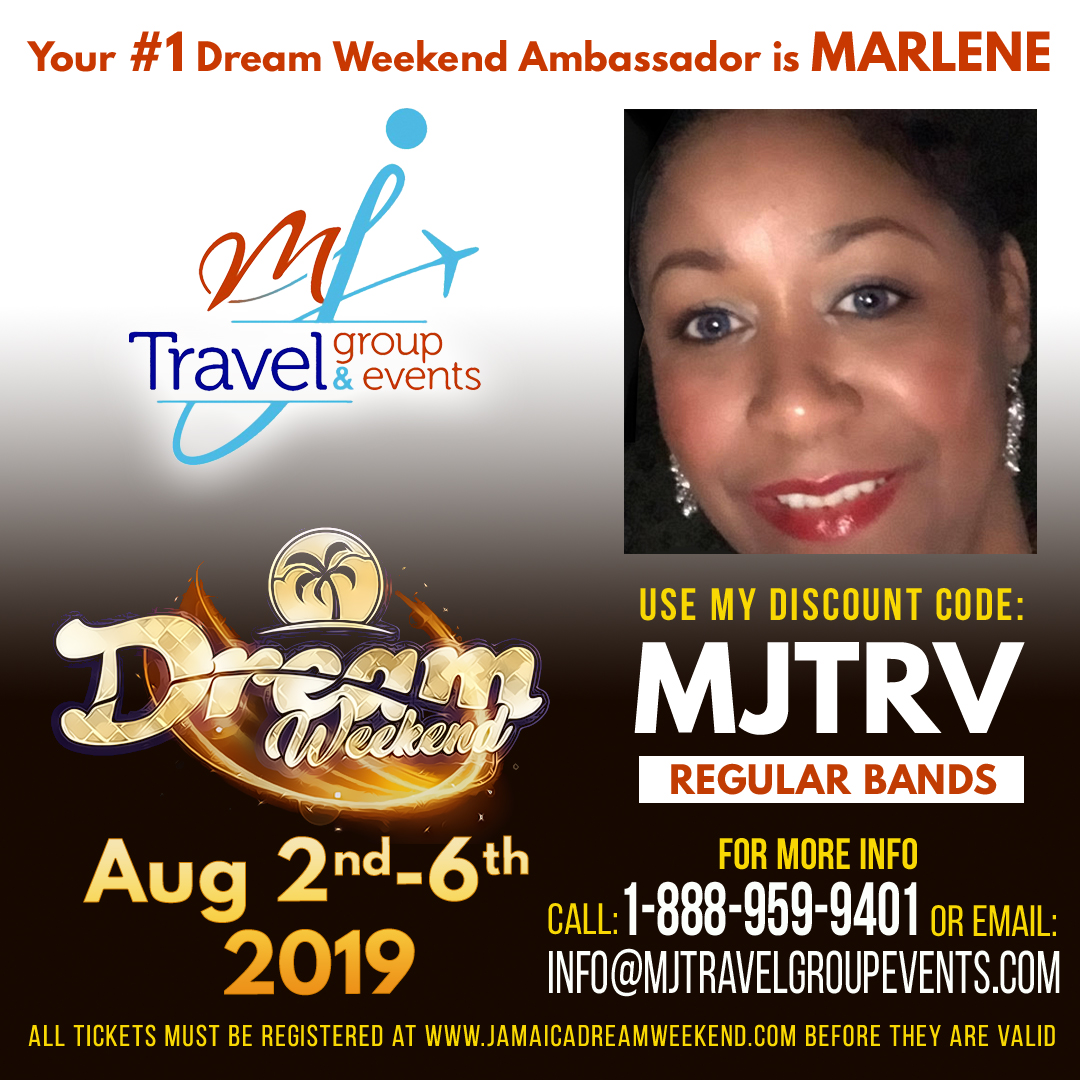 We own all copyrights to all images.