Description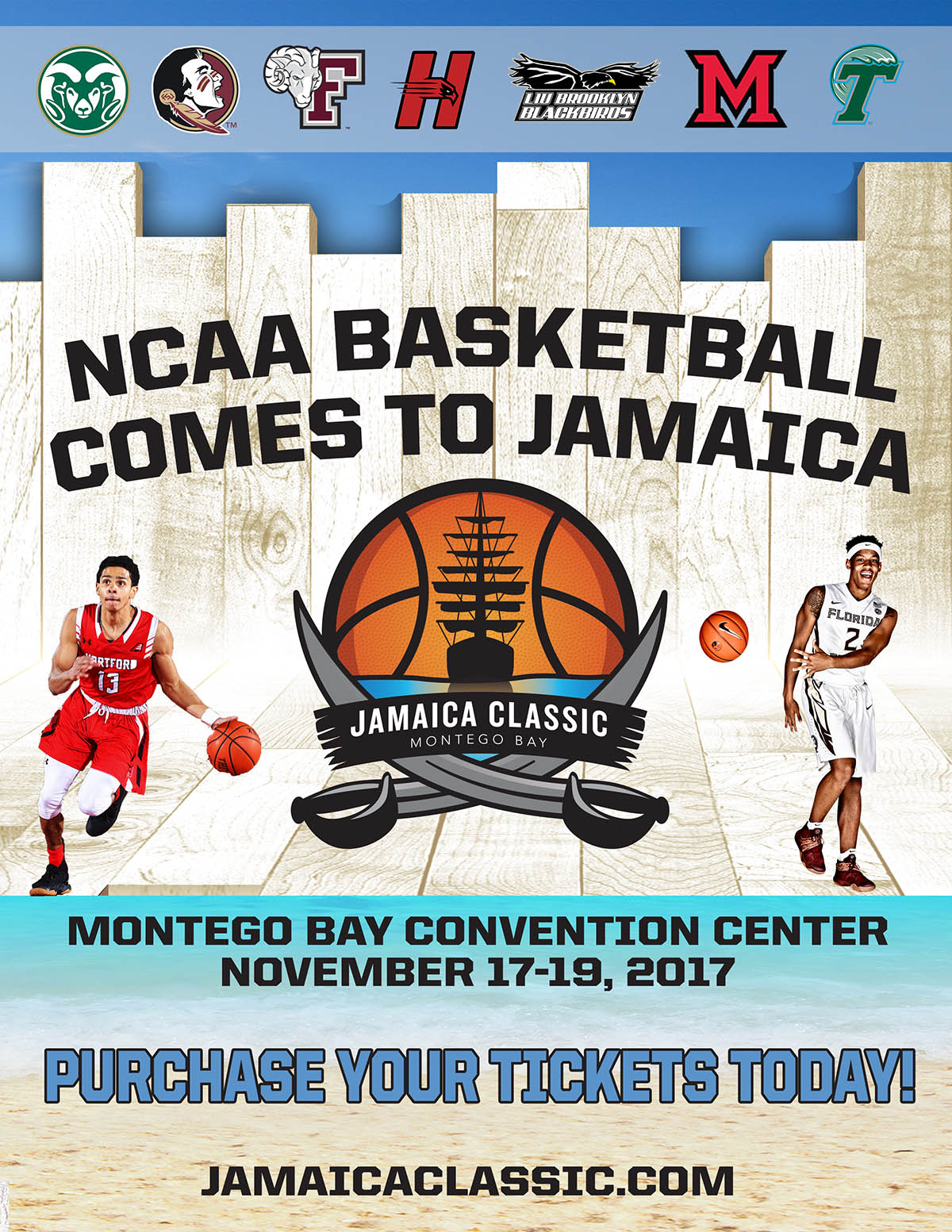 The inaugural Jamaica Classic Basketball Tournament will tip off on Friday November 17, 2017. The NCAA tournament will be the first of this kind in Jamaica and will take place at the Montego Bay Convention Centre. The event will be televised to 60 million households in the US on CBS and Margaritaville Montego Bay has partnered with Jamaica Classic to create a spectacular VIP experience.
Participating Teams:
Colorado State
Florida State
Fordham University
University of Hartford
LIU Brooklyn
Miami University
Tulane University
Tournament November 17 - 19, 2017.
Ticket Prices:
General - includes admission to watch the games
VIP and Courtside - preferred seating and drinks*
*Must be 18 and older to consume alcohol
TOURNAMENT SCHEDULE
All times in EST