About this Event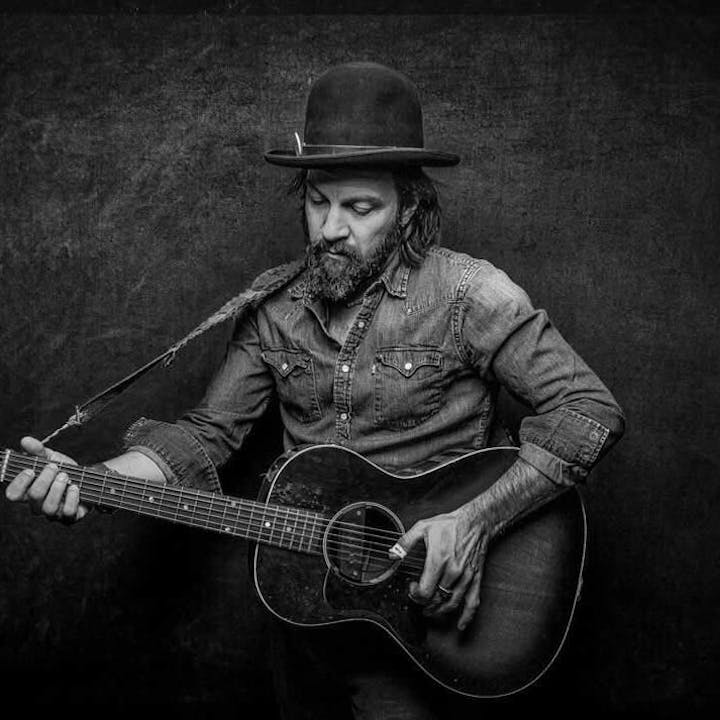 Jalan Crossland is an "endemic Wyoming treasure" (Rita Basom- Wyoming Arts Council). He is widely acclaimed by audiences, critics, and his musical peers as being a premier acoustic guitarist, as well as banjo player, singer-songwriter, and engaging showman. Along with dozens of regional contest awards, his extraordinary guitar work earned him National Fingerstyle Guitar Championship honors in '97 and the State Flatpick Championship title of his home state in 1999. In recognition for his contribution to the arts in Wyoming, he was bestowed with the Governor's Arts Award in 2013.
Magazines as far-ranging as the New York Times and No Depression have run features on him, and Paste Magazine included him and his ensemble as being among Wyoming's top bands. He has made numerous television and radio appearances and is portrayed in the short film "Wyomericana", which won the Laramie Film Festival in 2014. He's been invited as the opening act on two national tours with Texas songwriting legend Robert Earl Keen. Jalan has released 7 albums of primarily his own songs, and performs throughout the U.S. and occasionally Europe, when he takes the notion.
"To pin any one label on Crossland's body of work would be a crime. It's not country. It's not rock. It sure as hell ain't your daddy's bluegrass! His characters and stories come alive to form an often dark, yet highly humorous interpretation of the American Experience." (Marcus Huff- Laramie Zine) Kanky songs about drinkin, fightin, hobos, roughnecks, trailer park fires, oil-patch strippers, and little neighborhood dogs that bite, are lent their truth-is-stranger-than-fiction wobble by virtue of the fact that Jalan was raised and resides in a rural mountain town, population >300. "He casts a sardonic but affectionate eye on the roughhewn lives of Western people. Crossland's 'Big Horn Mountain Blues' is so popular in Wyoming that it is practically the official state song." (Michael Segell- New York Times)
"Onstage, dressed in what might be called 'cowboy carny' (denim, buckle boots, and a bowler hat), he is a bundle of loose-limbed energy, a lovable bad boy who alternates love songs with knockdown banjo tunes about towns known for nothing more than 'hard luck, bad blood, bullshit, and beer'." (Michael Segell- New York Times) Jalan performs full time both solo and with his esteemed ensemble, a longsuffering trio consisting of Shaun Kelley on upright and electric bass, and Pat Madsen on drums and whackadoo stick, each member lending to 3 part vocal harmony arrangements. "More than a great picker, Crossland's performances feature graceful delivery and genuine character." (Planet Jackson Hole)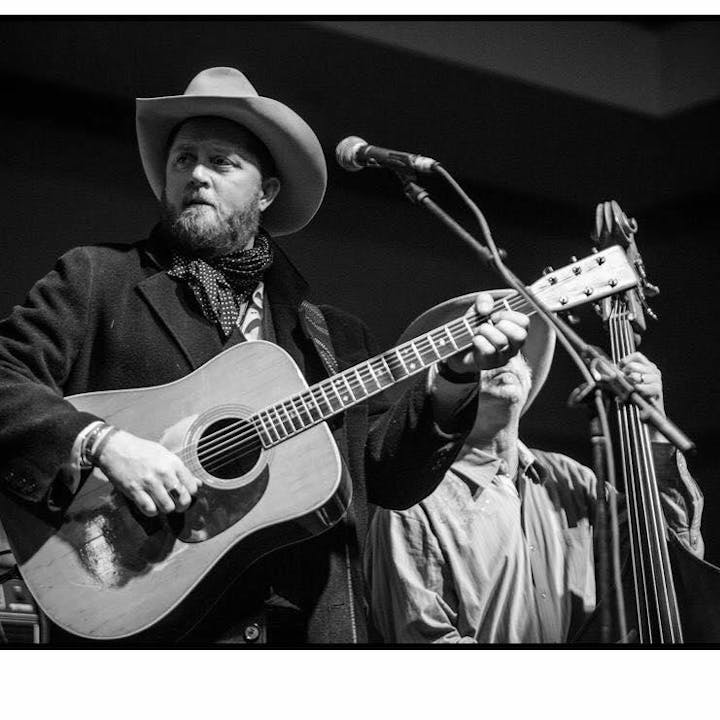 The Matt Skinner Band is a 4-piece alt-country/ roots-rock band headquartered in the Front Range of the Rocky Mountains in the city of Fort Collins, Colorado. Lead by veteran singer-songwriter Matt Skinner, the group brings its ferocious, high energy brand of original, rock-infused country music to the stage night after night after night.
"That smooth, powerful tenor drawl that evokes the best of both Kings: country legend George Strait and rockabilly legend Elvis." -TEXAS MUSIC MAGAZINE
Skinner's lyrics capture the raw human spirit and come to life as the band deftly weaves a colorful tapestry of songs and stories of love and danger with a passion born of living and tempered with an infectious groove. The detail and imagery of each song is magnified by the intense electricity of the band as Skinner's powerful, road-worn tenor voice commands the stage with a presence that is spellbinding in its organic honesty and resonance. Each performance is a thrilling, emotional carnival ride filled love, laughter, pain and heartbreak layered with electric guitars.
The Matt Skinner Band features Matt Skinner on electric guitar and vocals, multi-instrumentalist Darren Radach on Drums and Mandolin, Ben O'Connor on bass, and the great Ansel Foxley on electric dobro.
The Matt Skinner Band has released three albums: Four Winds (2001), The Nighthawk Affair (2007) and Live at StoneCringe: Vol I (2009) and Native Stranger: Part 1-Fandango (2013).
The band is currently finishing up a new single to be released in advance of a new full-length album (coming Spring 2016).
Performers
Date and Time
Location