Jalan Crossland and Lacy Nelson at the Spearfish Corn Maze September 19
Fall Concert you have been waiting for. Come early and enjoy all Maze activities. Music will start at 2:00pm
About this event
Yay - Tickets include Maze activities and music!
Jalan Crossland is an "endemic Wyoming treasure" (Rita Basom- Wyoming Arts Council). He is widely acclaimed by audiences, critics, and his musical peers as being a premier acoustic guitarist, as well as banjo player, singer-songwriter, and engaging showman. Along with dozens of regional contest awards, his extraordinary guitar work earned him National Fingerstyle Guitar Championship honors in '97 and the State Flatpick Championship title of his home state in 1999. In recognition for his contribution to the arts in Wyoming, he was bestowed with the Governor's Arts Award in 2013.
Magazines as far-ranging as the New York Times and No Depression have run features on him, and Paste Magazine included him and his ensemble as being among Wyoming's top bands. He has made numerous television and radio appearances and is portrayed in the short film "Wyomericana", which won the Laramie Film Festival in 2014. He's been invited as the opening act on two national tours with Texas songwriting legend Robert Earl Keen. Jalan has released 7 albums of primarily his own songs, and performs throughout the U.S. and occasionally Europe, when he takes the notion.
"To pin any one label on Crossland's body of work would be a crime. It's not country. It's not rock. It sure as hell ain't your daddy's bluegrass! His characters and stories come alive to form an often dark, yet highly humorous interpretation of the American Experience." (Marcus Huff- Laramie Zine) Kanky songs about drinkin, fightin, hobos, roughnecks, trailer park fires, oil-patch strippers, and little neighborhood dogs that bite, are lent their truth-is-stranger-than-fiction wobble by virtue of the fact that Jalan was raised and resides in a rural mountain town, population >300. "He casts a sardonic but affectionate eye on the roughhewn lives of Western people. Crossland's 'Big Horn Mountain Blues' is so popular in Wyoming that it is practically the official state song." (Michael Segell- New York Times)
"Onstage, dressed in what might be called 'cowboy carny' (denim, buckle boots, and a bowler hat), he is a bundle of loose-limbed energy, a lovable bad boy who alternates love songs with knockdown banjo tunes about towns known for nothing more than 'hard luck, bad blood, bullshit, and beer'." (Michael Segell- New York Times) Jalan performs full time both solo and with his esteemed ensemble, a longsuffering trio consisting of Shaun Kelley on upright and electric bass, and Pat Madsen on drums and whackadoo stick, each member lending to 3 part vocal harmony arrangements. "More than a great picker, Crossland's performances feature graceful delivery and genuine character." (Planet Jackson Hole)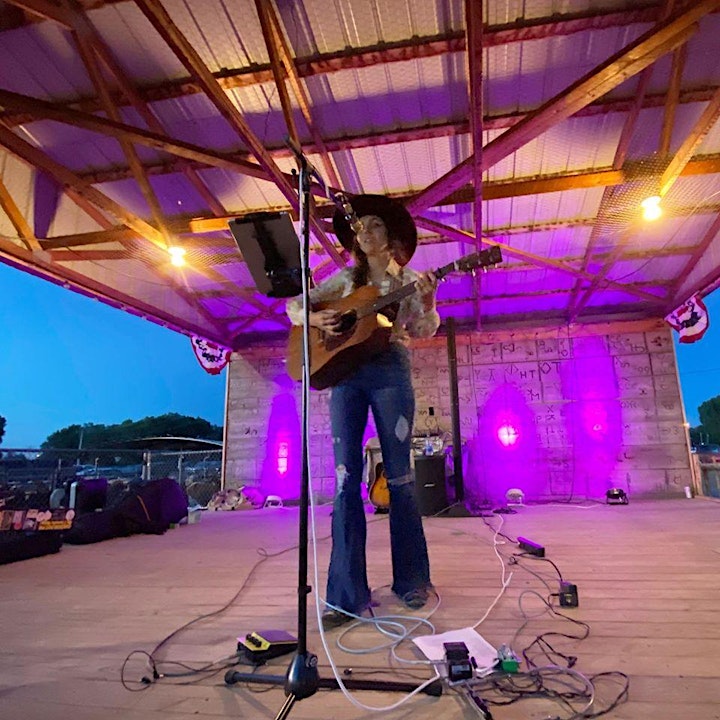 Lacy is a ranch-raised Wyoming native who writes and performs her original music with western flair and prairie charm. Check out her album https://music.apple.com/us/album/lacy-nelson-recorded-live-at-the-roman-theater/1459913351
Lacy Nelson was raised in the red foothills of the Big Horn Mountains of Wyoming. She has strong Americana and Country roots delivering a fresh perspective with poetry and music that is shaped by the wild prairie, her family, and life on a cattle ranch as the daughter of 4th generation ranchers near Ten Sleep, Wyoming. Lacy placed in the 2018 Wyoming Singer- Songwriter competition and is set to perform at multiple music festivals around Montana and Wyoming performing original songs from her new, self-titled album recorded live in Red Lodge, Montana. Lacy Nelson's new self-titled album was recorded live at the Roman Theater in Red Lodge, Montana.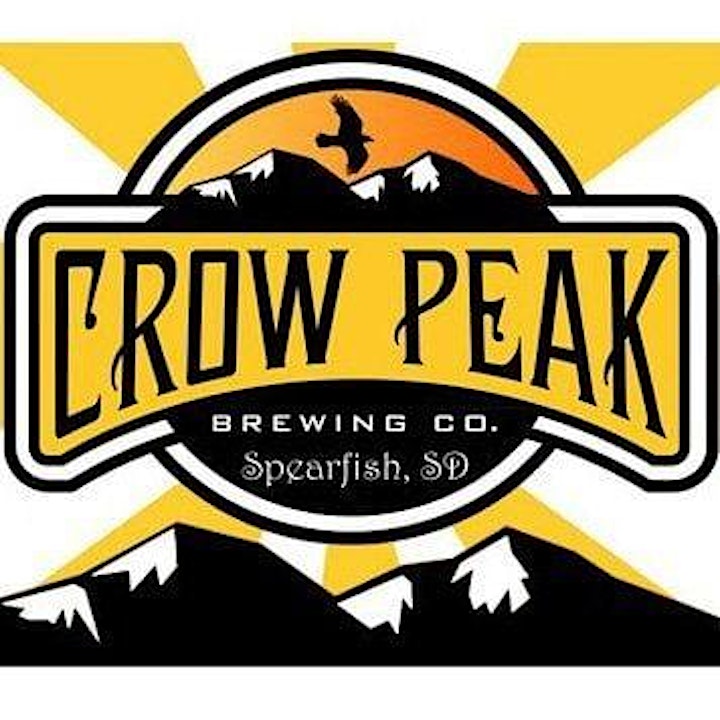 Whoohoo! Local Crow Peak Brewery will be providing their best brews for us again this year!!
Crow Peak Brewing Company started in the spring of 2007 as a modest 5-barrel brewery with on-premise sales in the form of pints and off-premise sales in the form of 64-ounce growlers. The brewery was extremely successful, and in order to provide a quality local beer to other parts of the State and beyond, a brewery expansion was in order. The beautiful new brewery building opened for business in December of 2009.
However, our beers were still being brewed on our 5-barrel system while we were waiting for our new 30-barrel brew house – three 60-barrel fermentation vessels and 60-barrel bright beer tank to arrive and be installed. Installation of the new equipment, plumbing, wiring and boiler system was completed in June of 2010. In addition to the larger brewing system, a Cask automated canning line was brought online in the fall of 2010, allowing us to distribute our product in both draft and packaged form.
By the end of 2015, Crow Peak Brewing Company was producing 2,000 barrels of beer annually and was distributing its products in South Dakota, North Dakota, Nebraska, Wyoming and Minnesota. We were finding it hard to keep up with demand, especially in the summer months so we underwent a second expansion in 2018. With two additional fermentation vessels and one additional bright beer tank, we are now able to produce approximately 5,000 barrels annually.
No outside coolers
No Pets
Bring a lawn chair or blanket
Please be kind and respectful for all attending. Social distancing is welcome and accepted. We have a whole 25-30 acres . Please bring blankets and chairs and spread d out as you wish.
For Covid-19 suggested social distancing for outdoor events:
//www.cdc.gov/coronavirus/2019-ncov/community/large-events/considerations-for-events-gatherings.html

HI- Bring your Lawn chair and or blanket and settle in for a great show!
No outside coolers
No Dogs
Directions: Take I-90 Exit 8, turn right (North) and travel 2.5 miles to Chicken Creek Road. Turn left (West) and travel about a quarter mile. Watch for the corn maze and pumpkin patch on the left.**These are if you are coming from Rapid City....If coming from Gillette please Turn left off of Exit 8!
Pumpkin Patch: After you finish the maze, visit our pumpkin patch to pick out the perfect Jack-O-Lantern for carving. Pumpkins of all sizes and shapes will be available. Price will vary based on the size of the pumpkin. (pumpkins are sold separate from Maze and Activity price)
Spearfish Corn Maze and Pumpkin Patch is great for Fall photos with our Cinderella Pumpkins from Story Book Island and scenic Crow Peak as your back drop. We have fun activities for all ages including: bee line , hay jump, hay ride, corn box, tire park, duck races, corn hole, horse races, maze, web riders, tractor swings, picnic areas, concessions, and 4-H petting zoo. Follow us on Facebook for Zoo dates and updates.
Tickets available the day of the show:
Adults: $25.00
Kids: $15.00 (4-12)
kids under the age of 3 are free
Organizer of Jalan Crossland and Lacy Nelson at the Spearfish Corn Maze September 19