About this Event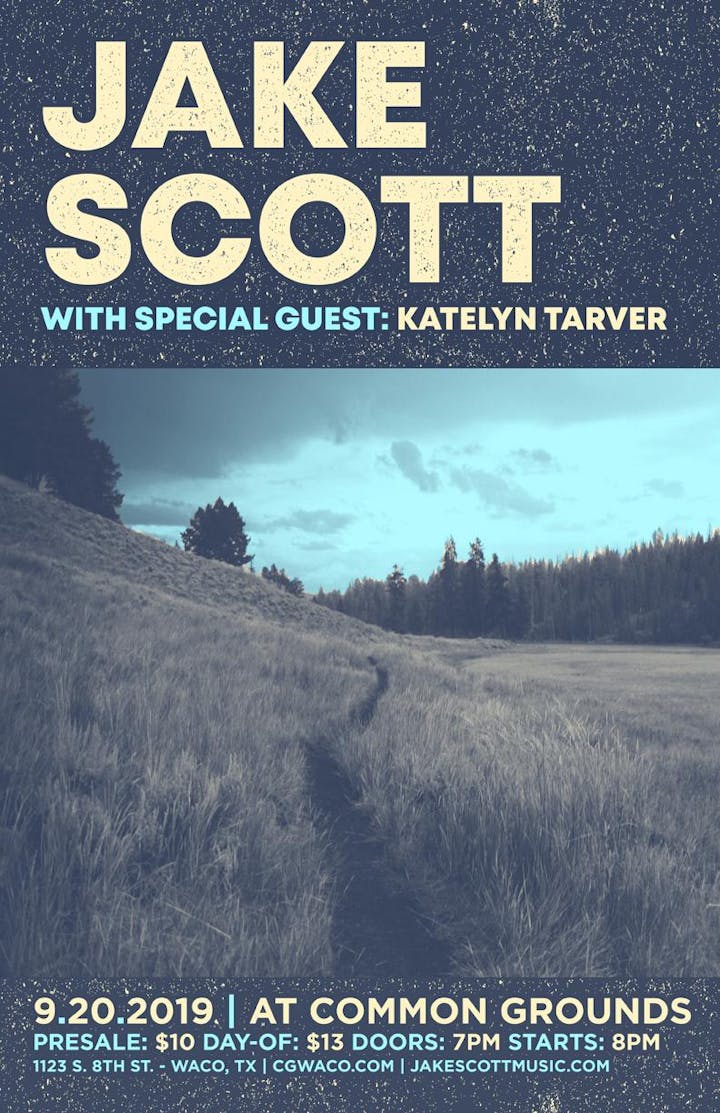 Jake Scott, is a singer-songwriter, producer and multi-instrumentalist based in Los Angeles. The Arkansas native's musical journey began in college when he released his debut EP, Of Life and Longing.
The EP caught the attention of Grammy-Award winning songwriter and producer David Hodges (Evanescence, Kelly Clarkson, Christina Perri, etc.) who asked Jake to join him in LA and take his musical journey to the next level. Jake proceeded to release a
follow up record in 2015 titled Silhouettes and Sand, which reached #2 on iTunes' singer-songwriter charts.
Jake spent the next two years developing his record and writing for other artists such as
Jason Mraz, Aloe Blacc, Christina Perri, Carrie Underwood, Morgan Wallen, Sara Evans and many more. He co-wrote
Aloe Blacc's current single, Brooklyn In The Summer which is climbing the charts around the world.
Jake is now releasing music as an artist again. Instead of the traditional album format, he is releasing a new single every month of 2019. This material was self-produced and worked on with hitmakers such as
Steve Solomon (James Arthur), Josh Kerr (Kelsea Ballerini), and
David Hodges.