About this Event
Join us for a weekend of Blues! Our Beat the Blues Winter Concert features Jake Kulak and the Lowdown, winner of the 2019 Foxwoods Resort Casino "Battle of the Bands" featuring Blues legend Bob Margolin with Chris Bergson & Tom " the suit" Forst.
Doors Open at 8 p.m. | Concert starts at 8:30 p.m. and play until 10:30 p.m.
General Admission. Limited Seating.
TICKETS:Advance Purchase: $25 per person, plus EventBrite ticketing fees
At the Door: $30 per person, plus EventBrite ticketing fees, based on availability.
Cash Bar | 21+ Event
Craft Brewery Tasting Lounge
Opens at 7 p.m. in the Spinnaker Room, featuring:
PARKING: Limited self public parking at the Shore. Free valet parking available.
DINNER RESERVATIONS: Call ahead to secure dinner before the show. 203-350-0014
ABOUT Bob Margolin
Blues icon and renowned guitarist Bob Margolin tours worldwide at festivals, concerts, clubs and workshops. From 1973-'80 Bob played guitar in Muddy Waters' band, appearing on all the albums Muddy made during that time. He also played guitar with Muddy at special shows like "The Last Waltz" with Martin Scorsese filming the concert for the classic film. Since 1980, Bob performs his own songs, but still honors his historic and personal connection to Muddy Waters.
"After nearly 50 years of playing the Blues, Margolin should be bestowed with the 'icon' title. He's not just a link to many blues artists now gone from this world…but continues to breathe new life into the genre. " (Bill Mitchell/BluesBytes)
Bob has won two Blues Blast Magazine Awards, one as Best Male Blues Artist, and one for Best Traditional Blues Album for his album, "My Road." Bob was nominated for The Blues Foundation's Blues Music Award for Traditional Male Blues Artist. He has won Blues Music Awards for guitar in 2008 and 2005. Bob has played on several Grammy-winning recordings, won numerous W.C. Handy/Blues Music Awards for his playing and is a KBA Award recipient for Journalism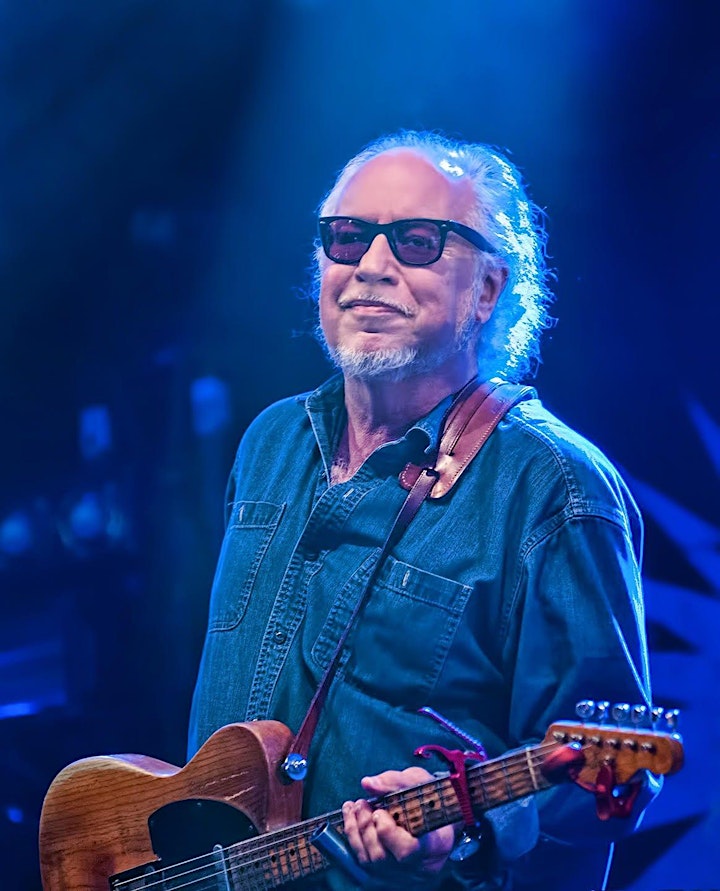 ABOUT THE BAND:
Jake Kulak picked up a guitar at age 11 and instinctively knew what to do with it. Within a couple of months he was playing at open jams in the CT blues and jazz scene. At age 13 he made the first of many trips to Memphis where he played in clubs on Beale Street as part of the International Blue Challenge Youth Showcase, and to Clarksdale, MS where he attended the Pinetop Perkins Masterclass in Guitar, learning from living blues legends like Bob Margolin. At age 13 he was also recognized with a merit scholarship by the Honeyboy Edwards Fund for the Blues at the National Blues Museum. Several years later Jake was playing 60+ professional gigs a year, all while still attending High School. Locally he has studied with CT guitar legend Frank Varela and Jake is currently attending the Berklee School of Music in Boston where he has studied with Thaddeus Hogarth. He can play solo acoustic, solo electric or rock out with his full band, Jake Kulak and the LowDown.
Jake Kulak and the LowDown bring their blend of modern and traditional guitar-driven blues and blues-rock to music lovers everywhere. The band represented CT for 4 years at the International Blues Challenge Youth Showcase in Memphis, TN. In 2018 they won the CT Blues Society Band Competition and performed at the International Blues Challenge in Memphis in 2019. They have also been nominated for a New England Music Award in the "Best New Act of the Year" category and were one of 6 Boston-area bands to win the the House of Blues emerging artist competition.
Jason LapIerre is a Connecticut based professional musician, teacher, and composer who joins Jake on bass. Jason also plays guitar, ukulele, trombone, and recorder. He has studied guitar with Jonathin Asperil, Marcos Mena, Simon Peter King, Ben Eunson, Rich Goldstein, Frank Varela, and many other great musicians. He believes that the pursuit of knowledge is never-ending and tries to learn something new every day.
Keeping the beat on drums is Manchester, CT native Jeremy Peck. Jeremy, a long-time member of the band, is a talented multi-instrumentalist who also writes and records his own original music. He has attended the HARTT School of Music in Hartford CT.
ADD-ON Ticket Option: MASTERS CLASS WITH TOM "The SUIT" FORST
Objective: To enable guitarists to learn the basics of improvising and to understand the fundamentals of melody structure. Description: Group instruction. Tom will discuss improvising and will demonstrate improvising to the class. Each student will improvise as a group as well as individually with Tom.
Duration: Approximately One hour
Requirements: Bring a guitar (electric guitar if preferred) no need for amp or chord. Bring notebook.
$20 per person, plus EventBrite Fees. Limited to 15 students
ABOUT Tom, The Suit, Forst:
Tom The Suit Forst, a lifelong musician whose style has been called a cross between Eric Clapton, Stevie Ray Vaughan, and Joe Walsh, will release his new album "World of Broken Hearts" on Valentines Day, February 14, 2020. The 5-song EP features guest vocalists Christine Ohlman, Ethan Isaac, guitarist Paul Nelson (Johnny Winter Band), guitarist Ryan Hommel (Amos Lee Band), blues harp player James Montgomery, and drummer Travis McNabb (Sugarland, Better Than Ezra).
A music video for "Late Night Train is to be released in January 2020. The video, co-directed by Marc Alan with Director of Photography John Shyloski, was filmed in the streets of Harlem, and in the New York City subway. A second feature video has been filmed at the historic Wall Street Theater in Norwalk, CT, stylized as a modern take on "The Last Waltz." The song and video feature a duet vocal performance by Tom Forst with vocal powerhouse Christine Ohlman.
Tom The Suit Forst is an artist with an impressive resume for someone who didn't start his professional music career until the age of 57. He had been a corporate media executive for a major television company until the day he and his wife paid the last college tuition bill for their children. With that, Tom enacted a plan that was several years in the making - he became a full time musician and recording artist.
His unique story, which has been chronicled by Forbes Magazine, as well as by television news programs, radio and newspapers, has included a solo album produced by Grammy winner Paul Nelson, and being inducted into the New York and Connecticut Blues Hall of Fame. In 2018, he started a weekly podcast called "Chasing the Blues," which just completed its fiftieth episode, the finale of its Season One. The podcast, endorsed by the Blues Foundation, explores the history and impact of the blues as world music, and features interviews with other blues artists such as Mike Zito, Anthony Gomes and Joe Louis Walker.
At 69 years of age, Tom The Suit Forst has no intention of slowing down. With the release of "World of Broken Hearts," The Suit, as he is often called by fans, plans to tour straight through 2020, including a second tour of China, where he first visited in 2018. Tom is currently endorsed by Occhinerri Guitars, Eastwood Guitars, and JoYo Technology.
I live every note that I play and breathe every lyric that I write. To have others be touched by my music is the ultimate reward." ~ Tom The Suit Forst