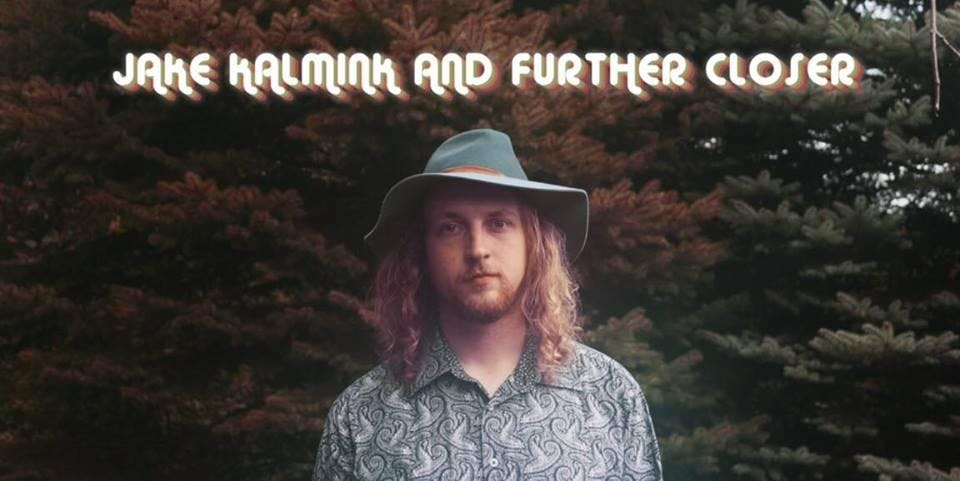 About this Event
Join us for a evening of live local talent!
Jake Kalmink & Further Closer
Mark Harrell + The Hundred Star Hotel
Vagabonds
Jake Kalmink & Further Closer are less a band and more an orchestra of folk-tinged rock and roll. Featuring a semi-rotating cast of up to 8 band members, they are reminiscent of the E Street band with some Neil Young and Ryan Adams thrown in for good measure. But don't let a genre or a comparison define them, you'll have to hear it to decide for yourself.
Mark Harrell is a West Michigan raised Singer-Songwriter who has been slowly on the rise in the local music scene. He can be found as melancholy, moving, earnest, hopeful and introspective yet very relatble. His lyrics are the driving force behind the contemporary indie folk sound he produces. See him with his band The Hundred Star Hotel featuring Josh Johnson on Lead Guitar, Jake Kalmink on drums and all the way from Manhattan, New York Joey Bagadonuts on Bass.
"Powerfully crafted songs in which Harrell brings us to a very real, raw place"- Matt Marn of Local Spins
"Mark Harrell's lyrics and sounds fill empathetic gaps and transcend limited perspective, opening his mind and life to his audience"-B. Molhoek- Co Music Director at 89.9 WTHS
Vagabonds
Since childhood, music was a primary resource for Michigan native Luke Dean to find solace and understanding in the world.  Songwriting was an activity that even in his youth felt like the one of the only reliable sources where he could find relief from struggles with depression and anxiety.  It was an outlet used to make sense of it all. As a result, he dove headfirst into the hardcore and indie rock subcultures, from booking shows for fellow underground artists out of his bedroom as a teenager to playing any show he was offered in whatever middle or high school band he was a part of at the time.  
Upon graduating high school, Dean set out on self-booked DIY tour after tour performing under the moniker Vagabonds.  He would spend months at a time on the road in a rusty '97 Ford van, guided almost exclusively by of the simple desire for self expression and the hope to see community built around the experience of being vulnerable with others using art.  In 2017, he released his first full length album, I Don't Know What To Do Now, which was an intensely confessional, self-recorded record.  Less than a year following the LP, Dean began working on new music with a hope of expanding and improving upon the sound that he built with his first record.  He drove to Chicago to pair with producer Matthew Frank to bring a melancholic, introspective song called "Honest" to life. To the backdrop of clean guitar arpeggiation, a winding cello, and simple drums reminiscent of indie/emo predecessors Death Cab For Cutie and Pedro The Lion, Dean sought to explore existentialism in a manner both intimate and pragmatic.