About this Event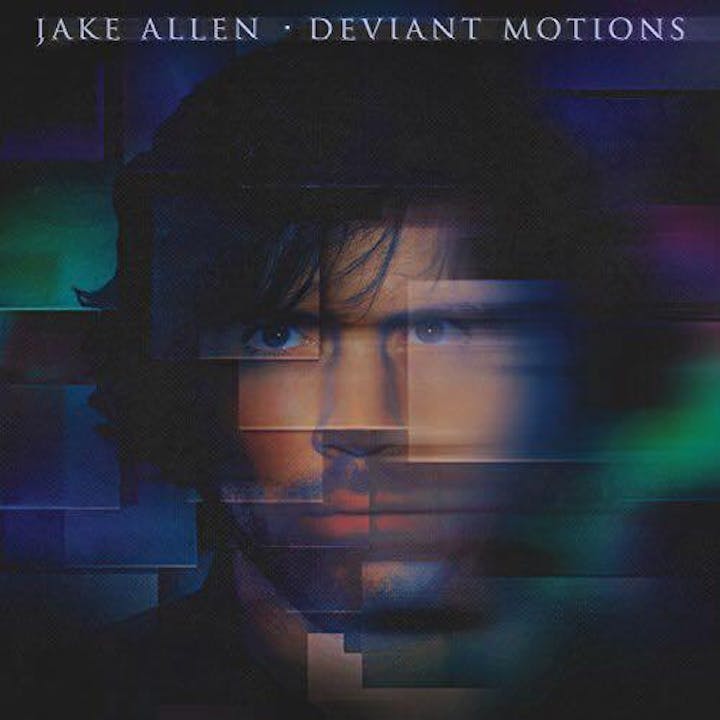 The ethereal sound of Jake Allen's music attaches to your heartbeat and reverberates through your veins with the warmth of a long-lost embrace. He moves around the acoustic guitar like he's been holding it for a lifetime, gliding from end to end and producing sounds that you would expect from a full band.
​
At a young age, Allen began exploring synthesizers and recording music in his father's Northern Michigan studio. By his late teens, Allen found himself being drawn to the sounds of finger-style guitar trailblazers like Michael Hedges and Andy McKee. He started to pinpoint his focus on acoustic guitar, crafting his own breed of six string wizardry. On top of a two-hands on the neck, percussive tapping style, Jake employed an array of effects and live looping to create an engaging solo performance. Through the art of looping, he discovered a way to create a virtual clone-like backing band. With this sufficient box of tools, Jake took his solo show to the road in 2009, touring ever since. These live efforts have garnered endorsements from musical gear companies like Takamine, Fender and Gretsch guitars. Jake can often be found online and in the flesh showing off new guitars and other products made by these reputable companies.
​
Allen has produced several acclaimed solo records, playing every instrument himself to complement his smooth, soaring voice. His deep and detailed records lend themselves to the fleeting practice of sitting down and really listening to a record from start to finish. In June 2018, Jake released his newest critically acclaimed record, "Deviant Motions."
​
As Jake Allen continues to write, produce, and perform, his mission statement remains the same: "I observe, report and affirm my life through the act of making music. In turn, I wish that act will enrich the lives of others and inspire them to be their own definition of great."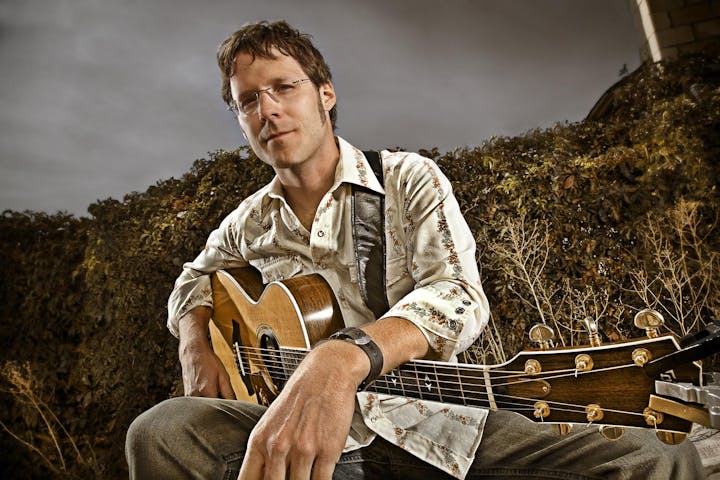 Justin Roth is a nationally touring singer/songwriter and fingerstyle acoustic guitarist who combines an artful blend of indie/alt folk laid on a bed of brilliantly inventive guitar technique. His innovative use of alternate tunings, partial capos and two-hand tapping techniques has been described as 'more than just an instrument, but an extension of himself.' He has toured with John Gorka and David Wilcox, and opened for some of the finest singer/songwriters, including Shawn Colvin, Martin Sexton, and Darrell Scott. His guitar playing has earned him shared stages with some of the greatest fingerstyle players of today, such as Tommy Emmanuel, Andy McKee, and Pat Donohue. Roth's fan-funded fourth solo album, Now You Know, was voted as one of the Top 100 Folk Albums of 2011.
"Fans of Leo Kottke or Michael Hedges will find themselves right at home with [Roth's] intricate guitar work…beautifully written lyrics." – San Francisco Art Magazine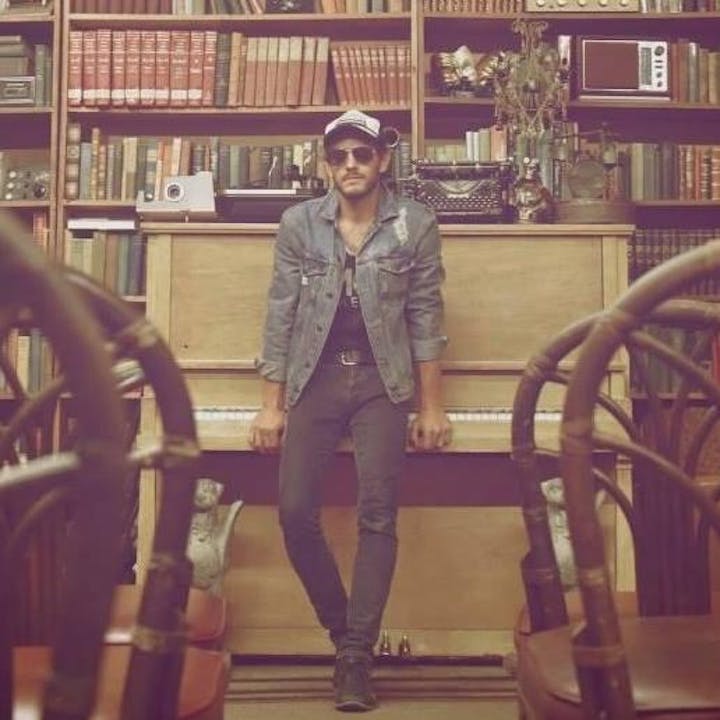 Maxwell Hughes is a highly accomplished songwriter and musician whose talent and charisma has captured audiences with his unique sound, irresistible beats, and entertaining presentation. Passionate and energetic, Maxwell's personality comes across in every song he plays, which is part of the reason he has a growing legion of fans.
Some of Maxwell's most notable accomplishments include being a former member of The Lumineers and a Grammy Nominated Songwriter for his contribution on their chart-topping album. He's also been a 3rd place finalist at the prestigious International Fingerstyle Competition, a multi-award winning instrumental guitarist, and a three-time winner of the "Best Instrumentalist" award at the FoCoMA awards. In the past he's also been a support for Imagine Dragons, The Head and The Heart, Langhorn Slim, and Paperbird.
Perhaps most impressive is that Maxwell is entirely self-taught and began playing in 2002. Since then, he has self-produced two albums entitled Maxwell Hughes and Express. He's also been a musical guest on TED Talks during their TEDxCSU event.
Maxwell's influences include Tommy Emmanuel and Kaki King, but he also draws inspiration from rap, electronic, and video game music. Despite these influences, Maxwell's performance abilities are something all his own, and fans have said, "The music is great, but the best part is watching him play it." His iconic combination of drumming, fingerpicking, and a two handed tapping style is often confused with two guitars due to it's deep, multi-instrumental sound.
Currently, Maxwell is sponsored by the Larrivee Guitar Company and is working on his 3rd album entitled Only In Dreams, which will be released in September 2013. He is also working on a guitar instruction system that will help those with disabilities.
In his spare time, Maxwell enjoys spending time with his friends and family in his hometown of Fort Collins, Colorado. He's also an avid chess player.