Jairek Robbins - Teaming with Key People of Influence for Explosive Growth

Tuesday, February 17, 2015 from 6:00 PM to 8:00 PM (EST)
Event Details

---
THIS WEEK'S TOPIC: 
Partnerships: Teaming with Key People of Influence for Explosive Growth 
with Jairek Robbins

$20 At the Door / $10 Advance Purchase through EventBrite

There are several reasons why you should want to go this event.  #1: If you are in an industry that is highly competitive where the public already has a perception of what you do based on your profession, you will love hearing how Jairek has made himself stand out from a sea of sameness in the Life Coaching / Performance Coaching arena.  #2: If you have ever wondered how to put a little bit more life into your work/life balance, then Jairek has some really innovative ideas and they have worked for him. (More on that later)  #3: If you think social media is a total waste of time and resent having to have a Facebook, Twitter, Linked In, Instagram, & Google + account, you might want to tune in and take notes.  Jairek hasn't spent one dime on traditional advertising channels and he's crushing it in the coaching industry.  How so?
With only 1000 followers on Twitter, and less than 5000 followers on Facebook, Jairek knew he needed more than just social media to market his business.  He teamed up with a key person of influence in a complimentary field and went from 3 - 5 clients per month to over 50 clients per month and generated over $100,000 in revenue in less than 8 months.   All while creating a lifestyle business where he has been travelling throughout the world, including a month long honeymoon in Fiji.  
In this Business Accelerator Workshop, you will have the opportunity to spend two hours with Jairek, and learn things like:
How to create an insanely loyal following through social media.

How vacations can actually help drive in revenues for your business.

How to pitch to key people of influence to get them to promote you.

How to know which business to accept and which to reject, regardless of the size of the sale. 

How work virtually so you aren't locked in to your office.

How to price your services so that they are twice what your competitor charges, but ten times more desirable.
WHO SHOULD ATTEND?
Business owners who have sacrificed freedom and happiness for profit.

Business owners who aren't maximizing their social media foothold.

Business owners who think entrepreneurship is hard work and requires 80 hour work weeks.

Business owners who are looking to reinvent the way they do business.
Business Acumen Rating: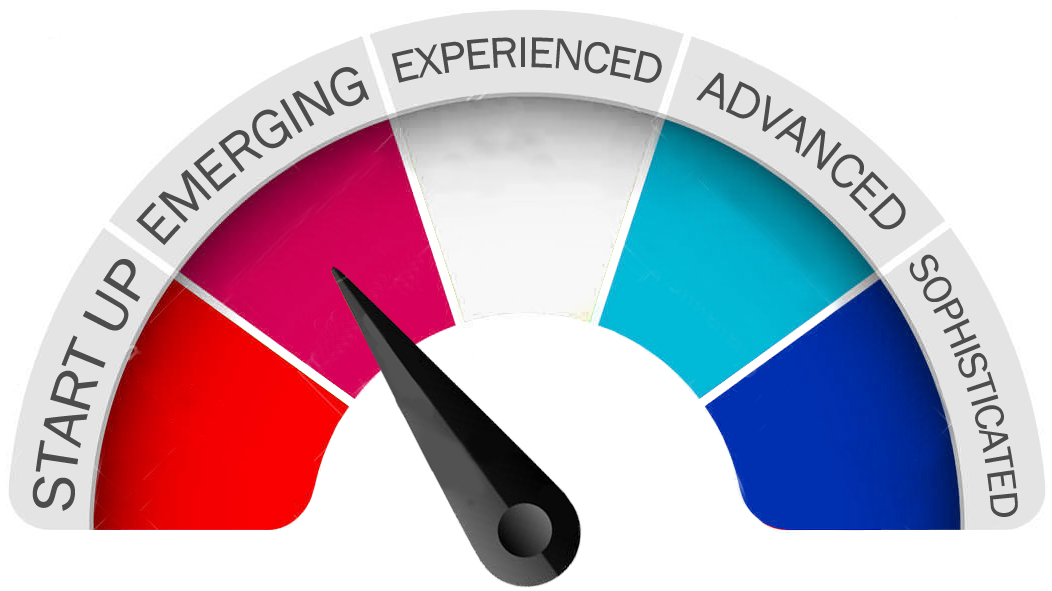 Ticket Price: $20 At the Door, $10 In Advance
ABOUT THE CONTRIBUTOR: 
Jairek Robbins

Jairek Robbins is a man dedicated to helping professionals, like you, achieve success by living with purpose
in your life and business.

At only 23 years old, Jairek was awarded the Congressional Award (Gold Medal) from the United States Congress. Today, the 30-year old has over a decade of performance coaching experience and continues to unlock secrets for maximizing performance and organizational success (and he's just getting started).

Oliver Wendell Holmes once said ..."a mind that is stretched to a new idea never returns to its
original dimensions." As an innovator, Jairek is applying his own philosophy and living a life of adventure, philanthropy, and entrepreneurship.  Whether it's cage diving with great white sharks, hanging with
silverbacks in Rwanda, white water rafting down the Nile, working as a volunteer in underdeveloped regions, or building a powerful enterprise that's built for results, Jairek does more than talk about it, he stretches the boundaries of traditional thinking and makes it happen.
Jairek, and his new bride, Amanda, live in Tampa, FL.
When & Where

KPI Tampa Office
1111 W. Cass St.
Tampa, FL 33606


Tuesday, February 17, 2015 from 6:00 PM to 8:00 PM (EST)
Add to my calendar
Organizer
Welcome to the Key Person of Influence events page for Eventbrite. 

Our Profitable CEO Workshop Series is exclusively for owners and C-suite executives of successful, growing, professional service companies. Most of these workshops are ticketed events through Eventbrite.
These workshops aren't generic or boring presentations; they are highly-interactive conversations backed with implementable, proven strategies. You will be able to ask your specific questions to get the answers you need for your business to excel in this new collaboration economy.
Our KPI CEO Socials are are casual but highly-vetted, high-level gatherings for the sole purpose of connecting with area leaders, and connecting them to one another.  These socials are by invitation-only and are limited to 12 attendees. To be considered for an upcoming CEO Social, visit our landing page for list of qualifications and for more info:  CLICK HERE FOR INFO
To learn more about our Personal Brand Accelerator program, and for video testimonials from some of our clients, visit our website: KEYPERSONOFINFLUENCEUSA.COM

---