Description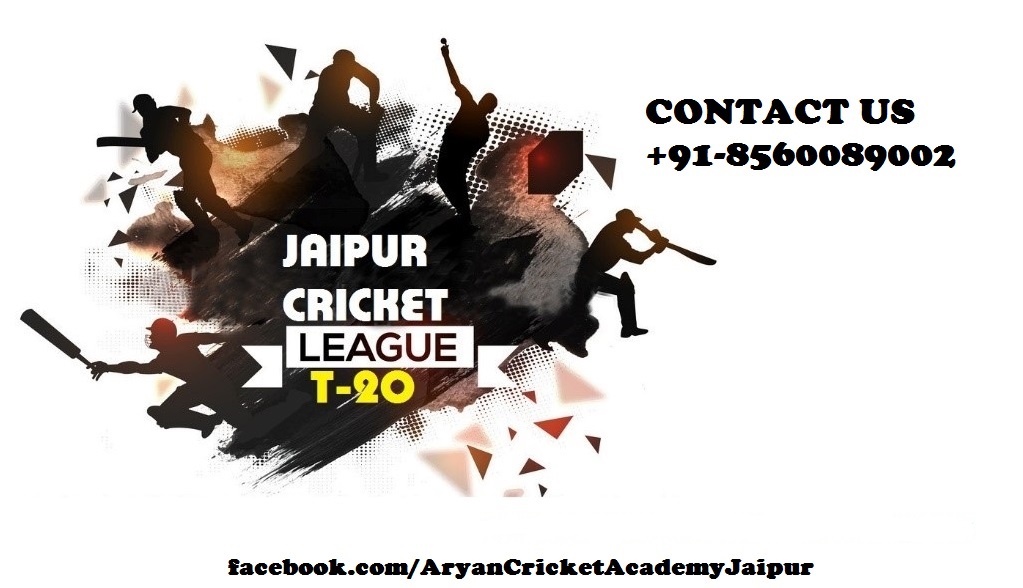 Rajasthan Biggest Cricket Talent League.Register your kids for India's Biggest JCL T-20 League.
Selection Started For All Boys Under-25 Years
Jaipur Cricket League is a revolutionary cricketing talent hunt-Looking for Age Group under-25 cricketers across India who wish to play National Level Cricket.
You could be a batsman, bowler, wicket-keeper or a strong fielder, you will get an opportunity to meet reputed senior cricketers waiting to become your mentors.
Your Road to in League 2018
REGISTER
Register today to participate in T-20 Tournament. Open for all boys with basic Cricketing Skills in Batting, Bowling & Fielding under-25 years
TRAINING & SELECTION
Attend selection camp and get mentored by international cricket players
PLAY Here is your chance now to play in one of the 16 teams from 30 cities
If you love cricket and are looking for an opportunity to make it count, then here is your chance.
There is lot more offers. Register and you are one step closer.!
Mandatory Documents for Registered Participants to Attend Selection Camps
Following documents are mandatory for joining the selection camp. Please scan these documents and send it to the e-mail address aryancricketacademy@gmail.com
Proof of Date of Birth issued by the Municipal/competent authorities OR Certificate issued by School/Education Board containing the Date of birth
Proof Payment
Recent Passport size photograph
Proof of identity- School ID, Adhar Card, Passport etc.
Indemnity bond on a Re 10 non judicial stamp paper duly attested by Notary Public/Gazette Officer (Download content for indemnity bond from the link below)

Also mention below details in the e-mail,
Application No.
Full correspondence address with Pin code
Telephone/mobile number

Without these documents, you will not be allowed to participate in the selection camp. Therefore, please send the above to
In case there is any discrepancy between your Date of Birth declared by you in the Registration Application and the proof of your Date of Birth, you will not be allowed to participate in the selection camp and your fee deposited will be forfeited.

The fee paid will not be refunded under any circumstances.
You will be receiving your Details and ID Card soon. But, please ensure all the above documents and information are given to us.
Call Us & What's Up
+91-8560089002
+91-8890019002
Jaipur Cricket League FAQ'S
FAQ - All The Information About JAIPUR CRICKET LEAGUE 2016
1. How to register online?

Ans: Follow these simple steps to register –
Step 1. Visit the link
Step 2. Fill all the details in the fields mentioned.
Step 3. Pay online via Debit/Credit card or Net banking.
Step 4. Kindly check mandatory-documents and email us all the documents mentioned at & also you need to carry a copy with you at your selection camps.
2. How to register offline?
Ans: Follow these simple steps to register –
Step 1. Update soon
Step 2. Fill the Form.
Step 3. Go to the nearest Axis bank's branch in any of the 22 cities mentioned and submit your form along with a registration fee of Rs. 4350/- ( Not With Form Form Kept With You )
3. What is the last date of registration?

Ans: will update the last date soon.
4. Where the selection camps will be conducted?

Ans: The selection camps will be conducted in 30 cities of India.
5. What is the camp location for my city?

Ans: Venues details will be shared with all registered participants well in advance.
6. When will be the selection camp conducted?

Ans: The selection camps are starting from 4th November 2018 and will continue till March 2018
7. Will Mentors be a part of these selection camps?

Ans: Yes.
8. I have registered but still didn't receive any confirmation, can you help me?

Ans: If you have made the payment and have the payment details, then don't worry your registration is confirmed. Now kindly wait for details of your selection camp.
9. What is the age eligibility to register for the tournament?

Ans: Age Group 14-25
10. What is the selection process?

Ans. Please check out this link to know more about the selection process –
11. What is the fee for participating?
Ans. Registration fee is Rs.4250/-
12. Which cricket ball will be used by the players?

Ans. The players will be using All season cricket ball.
13. Can I pay the registration fee in installments?

Ans. No.
14. I want to participate; can you call?

Ans. Contact us at https://www.facebook.com/AryanCricketAcademyJaipur...
mail us at aryancricketclub@gmail.com for clearing your queries or leave a message on our Facebook page.
15. My call is not getting connected, where can I register?

Ans. Please click here to register https://www.facebook.com/AryanCricketAcademyJaipur...
16. What is the location of the selection camps?

Ans. Update soon.
17. When will I receive my kit?

Ans. We will notify you about your kit before your selection camp.
18. Will you provide us the kit or do we need to bring our own kit?

Ans. All the registered participants need to bring their own cricket kit, we will provide an apparel kit which includes T-Shirt, Lower, Wrist Band and Cap.
19. What is Phase 2?
Ans. Those who were not able to register for this tournament before 25th of October, they have another chance to register now which is called the 2nd phase.