Jaier - Meulensteen JUNIOR "FUNDAMENTALS" Camp

Monday, August 12, 2013 at 9:00 AM

-

Thursday, August 15, 2013 at 11:30 AM (EDT)
Event Details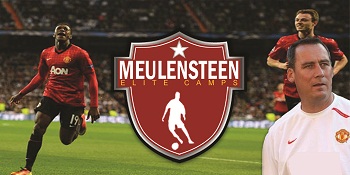 Meulensteen Academy Camp "FUNDAMENTALS", August 12 - 15 2013.  Ages U7 - U10 boys and girls
Jaier "FUNDAMENTALS" CAMP PROGRAM 
New Curriculum for 2013
Our proven and successful curriculum developed by no other than coach Rene Meulensteen, who has worked as First Team Coach of Manchester United the seasons 2008-2013.  The program allows all players to steadily progress in a player centered, inviting and encouraging environment.  The winner of a "Moves & Skills" Camp Program, implemented by a knowledgeable coaching staff is clearly the player!
Daily activities:
Fast Footwork and Ball Mastery
Magic 7-cone drill
1v1 challenge
Finishing activities
4v4 tournament

CAMP AWARDS:
The Meulensteen program encourages the will and compliments the skill of all participants throughout the camp activities.  At the end of the camp program the following awards are presented to selected individuals to highlight their personal accomplishments and dedication to the game of soccer:
"Making the Difference", awarded to the player who displays great technical ability and field awareness and uses this ability to the benefit of the team, therefor being the difference maker on the field.
"1v1 Champion", awarded to the player who accumulates the most points throughout the various 1v1 competitions.
"4v4 Champion", awarded to the player who accumulated the most points throughout the various 4v4 competitions played throughout the week.
"Camp MVP", choosen by the participants this award resembles a players sportmanship, leadership, ability, work ethic, respect, creativity, and passion for the game.
Each player receives a Nike Meulensteen Academy Shirt and a detailed Meulensteen Academy Player Evaluation at the conclusion of the camp.

CU at the pitch!
Sportpartners USA
 Identifying Potential - Developing Talent - Building Successful Teams
When & Where

Lake Township Park
10801 Gast Rd
Bridgman, MI 49106


Monday, August 12, 2013 at 9:00 AM

-

Thursday, August 15, 2013 at 11:30 AM (EDT)
Add to my calendar
Organizer
SportPartners USA - Meulensteen Academy
Rene Meulensteen Academy
"MOVES & SKILLS"
Positive development program for your child
Curriculum that makes each player the best they can be
Comprehensive curriculum that addresses a player's technical, tactical, mental, and physical aspects.
You get the world's best soccer skills teaching method. 
Desigend by Rene Meulensteen, UEFA-Pro Licensed and former First Team Coach of Manchester United.
The "Moves & Skills" program has been presented in 2013, 2014, 2015 at the NSCAA Convention - the largest soccer coaches event in the world.  SportPartnerUSA-Meulensteen Academy owner and head instructor, Erwin van Elst is scheduled to present at the NSCAA summer symposium in Orlando, FL, July 30 - August 1, 2015.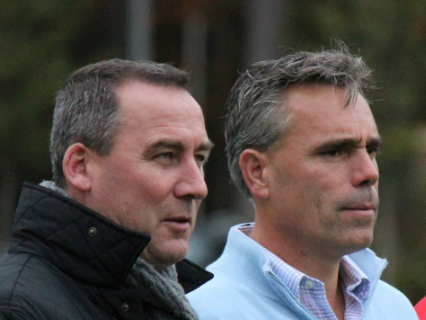 Jaier - Meulensteen JUNIOR "FUNDAMENTALS" Camp