Description
Let's say goodbye to 2016, a year marked by a divisive presidential election & KICKOFF 2017 with an all inclusive Bollywood party to celebrate our unity in diversity. With our shared experience of music & dance we can light up the dance floor to transcend language, nationality, skin color & all other labels.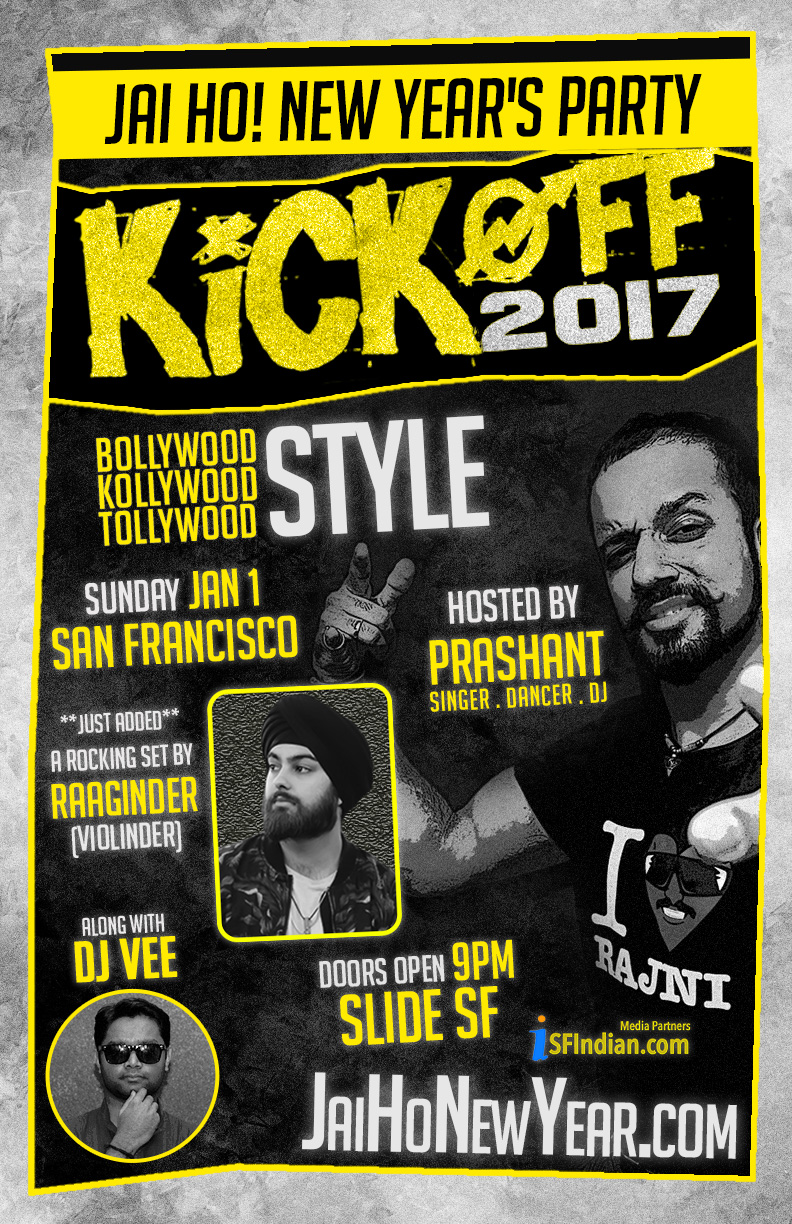 Bollywood Dreams Entertainment Presents:
JAI HO! DANCE PARTY:
BOLLYWOOD NEW YEAR'S DAY KICK-OFF
Hosted by
Prashant - Singer, Dancer, DJ
Featuring performances by:
Raaginder (Violinder) & DJ VEE

Early bird tickets starting at $15
SUNDAY, JAN 1 2017
SLIDE NIGHTCLUB
430 Mason St., San Francisco, CA
SPECIALS:
Dance Lesson w/ Prashant @ 10 pm
Henna by donation all night long
Special guest performance by Raaginder (Violinder)
Professional Photography
Dance non-stop, all night long with DJ Prashant & DJ VEE


DETAILS:
Doors open at 9 pm – Party till 1:45 am!

Strictly 21+ w/ proper ID
Address: 430 Mason St, San Francisco CA 94102
Limited tickets will be available at the door, $25 till 10 pm, prices subject to increase afterwards.
More info: http://JaiHoNewYear.com


ABOUT RAAGINDER: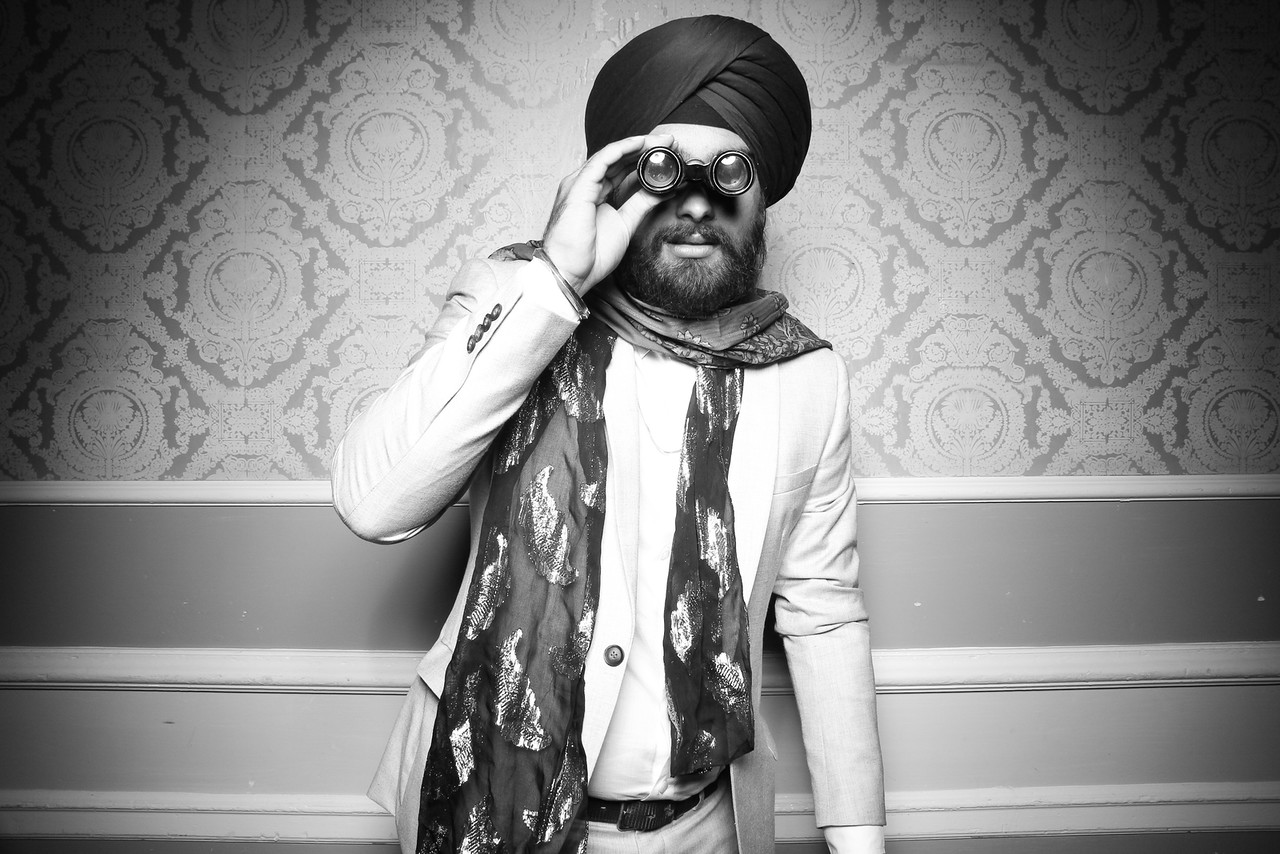 Raaginder is a young and upcoming violinist, music producer and singer from California. Born in Thailand and in a musical family, he first started playing the violin when he was 11 years old and became a disciple of renowned Indian classical violinist, Dr. Sisirkana Dhar Choudhury. Raaginder has brought it upon his violin to experiment with different genres of music such as Hip-Hop, Bhangra, Indian classical and many more. He has frequently immersed into music production and film scoring in which he combines sounds he is influenced by. With lots of talent and potential, Raaginder is an artist who will always bring new, intense and interesting types of music for his audience to hear.
ABOUT VEE:
Mix master Vaibhav aka DJ Vee is the resident DJ of the Jai Ho! Dance Party in Bay Area, he passionately curates Bollywood & Electronic Dance Music to present a cutting edge sound with a quintessential Indian soul.
ABOUT PRASHANT:
A one-of-a-kind Bollywood entertainer, Prashant is a singer, choreographer, MC & DJ with one simple agenda, to make people dance all night long to an irresistible blend of world's greatest dance beats. Prashant's effervescent personality & charisma instantly strikes a chord with audiences of all ages & backgrounds. Through his energetic performances, Prashant has moved masses across both coasts of America & many places in between - including in Las Vegas, NYC, Chicago, Washington D.C., Bay Area, Los Angeles, Montana, Virginia, Idaho, Seattle and Portland. His interactive dance lessons in his DJ set transform any dance party into a full fledged Bollywood musical within minutes.