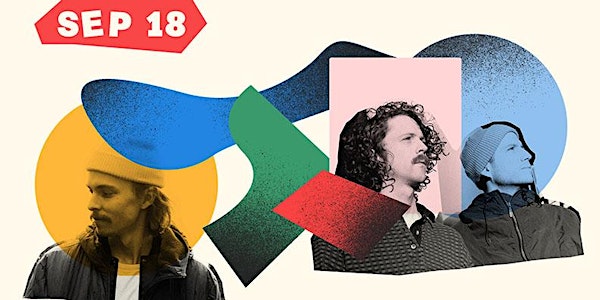 Location
DC9 Nightclub
1940 9th St NW
Washington, DC 20001
About this event
Proof of Vaccination REQUIRED
DC9 will require proof of vaccination for entry. Physical card or digital photo will be accepted. Proof of vaccination must match name on photo ID and will be checked at the door.
You can find more information HERE.
Things change quickly and we are all in the same boat trying to navigate and do our best to keep our concerts and communities safe. We appreciate your patience and understanding with our staff as we navigate this together. Thank you for your cooperation & continued support!
This is an ever changing situation and we reserve the right to change these policies at any time.
Husbands

FACEBOOK | INSTAGRAM | TWITTER | SPOTIFY | BANDCAMP

Husbands is a landlocked beach pop band that sidequests Krautrock, garage rock, and tropicalia. For its new LP, "After the Gold Rush Party," released January 14, 2020, the Oklahoma City band also dabbles in no wave and nineties-inspired pop, recommended if you like anything from Fleetwood Mac to MGMT, Beach House to the Beach Boys. Lyrically, songwriters Danny Davis and Wil Norton tackle what it means to be punk while working a nine-to-five and trying to find zen in an anxious world.

Jaguar Sun

FACEBOOK | INSTAGRAM | TWITTER | SPOTIFY | BANDCAMP | SOUNDCLOUD

Jaguar Sun is a solo project created by multi instrumentalist Chris Minielly. Weaving together inspiration from bands such as STRFKR, Youth Lagoon, and Panda Bear, Minielly creates dreamy, pop centric soundscapes with experimental flair.