About this Event
OVERVIEW
This is a specially curated Jade Cicada event, bringing Funktion-One sound (helmed by Matt Davis of Hacienda Mastering), featuring the prodigious projection mapping talents of the Datagrama team (featuring Theron Pray) partnering with The Void visuals, for an immersive audio/visual experience the likes of which has yet to be attempted in The Caverns. Jade Cicada has invited Koan Sound, Supersillyus and Foxtail to join him in crafting an impeccable musical journey from start to finish for this historic occasion. Prepare your mind to be blown at this one of a kind location, adding to its reputation of "The Greatest Show Under Earth".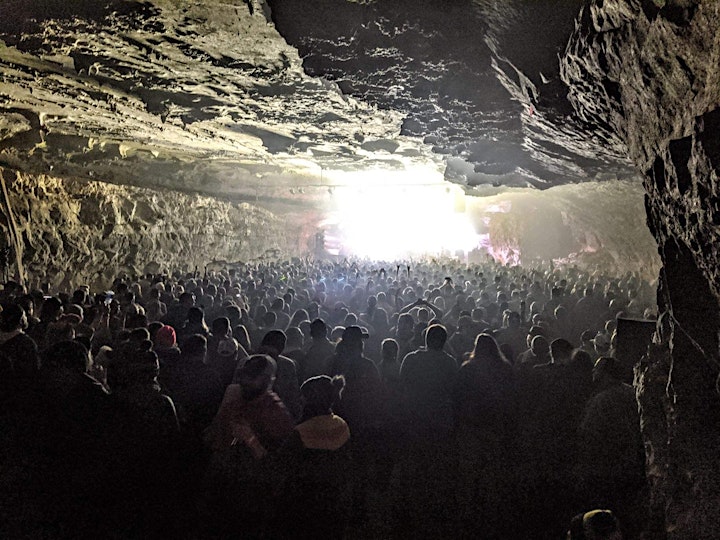 THE CAVERNS
In Grundy County, Tennessee, in a timeless valley near the base of the Cumberland Plateau, you'll find The Caverns—a jaw-dropping concert hall located deep underground. Guests revel in the prehistoric venue's natural acoustics and otherworldly beauty. The Caverns draws music fans from all over the world. Live music inside a cave, it's a bucket list experience that keeps fans coming back to The Caverns time and again for "The Greatest Show Under Earth."
TICKET EXCHANGE
The Caverns has partnered with Lyte to give our fans a way to sell and purchase official tickets from other real fans. All tickets are issued by our ticketing provider, Eventbrite. Visit Exchange.
Performers
Date and Time
Location
Refund Policy