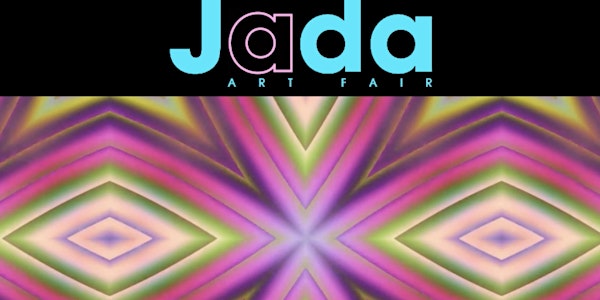 Jada Art Fair - Miami Art Week 2021
This December 2-5 2021, during the hottest time of year, Miami Beach welcomes Jada Art Fair. Covid regulations will be followed.
When and where
Location
1250 Normandy Dr 1250 Normandy Drive Miami Beach, FL 33141
About this event
JADA Art Fair presents:
Jada Art Fair is back for its 3rd year to host a multimedia artistic body of works by local and international artists. Paintings, NFT's, immersive installations, performances, films, faith-based events and a major sculpture installation. Join us in the unleashing of the Great Re-Set from Nihilism to Optimism at Miami Art Week 2021 on Normandy Ilse!
Fair Dates: December 2-5, 2021
The amount you pay for fair tickets is up to you!
*Virtual Fair options available after registering.
Join us for our art programming scheduled daily. Program details listed below.
All are invited to come to experience contemporary art in-person for an immersive art fair experience. Covid regulations will be followed.
Sponsored by:
Temple Moses, Normandy Fountain Business Association, Miami Beach, FeSeLa, OPFX, Urban Resource, Collinsworth Insurance & Risk Management Services, Overland Landscaping, International Inn Hotel, NIAD, SoJa, Reines & Straz, Wmas Art, iBoss Ventures, TG7, provoke artspace, For Reel Pictures, Maisner Interiors Inc., C2a Studio, Rita Curven.
Guest Curator:
8th Ave. Gallery, Sean Christopher Ward, Jewish Artist Collective
For more detailed information about the fair, visit https://jadaart.org/miami2021/
---
FAIR PROGRAMMING
FAIR IS OPEN FROM
DECEMBER 2ND – 5TH
THURSDAY - SUNDAY, 10AM - 8PM
NOVEMBER 28TH
Normandy Fountain @ 5 pm - Normandy Fountain Business Association - Festival of Lights
6 pm, Opening of Inaugural NoBe Miami Art Walk 2021 [Community Maps to be Provided at Normandy Fountain]
WEDNESDAY, DECEMBER 1ST
5:30 pm, Champagne and Art Tour, VIP Preview Sponsor Night [Invite Only]
THURSDAY,DECEMBER 2ND
Noon - 6 pm, Meta Sensationalist Temple: The Neofuturist NFT Gospel – Immersive Installation @ Gallery 4
4 - 5 pm, Artist Workshop and Q&A by Artist Sean Christopher Ward on the emergence of video art and Music: Video Djing @ Jada Round Table
6 - 8 pm, SILVIO RODRIGUES Live Immersive DJ Set at the Meta Sensationalist Temple @ Gallery 4
FRIDAY, DECEMBER 3RD
Noon - 5 pm Meta Sensationalist Temple: The Neofuturist NFT Gospel – Immersive Installation @ Gallery 4
2 - 3 pm JadaTalks hosted by Miami writer Samuel Loetscher interviewing Electrobatix @ Jada Round Table
3 - 4 pm JadaTalks hosted by Miami writer Samuel Loetscher interviewing Sean Ward @ Jada Round Table
4 - 5 pm Artist Workshop and Q&A by Artist Jônatas @ Jada Round Table
4 – 5 pm JadaTalks with Miami writer Samuel Loetscher and Y100 Radio host Kevin Hilton
7 pm Artist Meet and Greet @ Gallery 4
5 - 7 pm Live DJ Sets at Meta Sensationalist Temple – Immersive Concert @ Gallery 4
7 pm Art + Shabbat = Shabbart [Temple Moses Shabbat Dinner Hosted inside Jada Art Fair]
SATURDAY, DECEMBER 4TH
Noon - 5 pm Meta Sensationalist Temple: The Neofuturist NFT Gospel – Immersive Installation @ Gallery 4
3 - 4 pm JadaTalks hosted by Miami writer Samuel Loetscher interviewing YOKI @ Jada Round Table
4 - 5 pm Artist Workshop and Q&A by Artist Dana Blickensderfer @ Gallery 4
7 pm – 12am JadaAfterHours, Live DJ Afterhours Party at Meta Sensationalist Temple – Immersive Concert
SUNDAY, DECEMBER 5TH
Noon - 2 pm Meta Sensationalist Temple: The Neofuturist NFT Gospel – Immersive Installation @ Gallery 4
2 - 5 pm Live DJ Sets at Meta Sensationalist Temple – Immersive Concert @ Gallery 4
3 - 4 pm JadaTalks hosted by Miami writer Samuel Loetscher interviewing Halo Beats @ Jada Round Table
4 - 5 pm Artist Workshop and Q&A by Stephanie Agudelo @ Gallery 4
5 - 8 pm Meta Sensationalist Temple: The Neofuturist NFT Gospel – Immersive Installation @ Gallery 4
5 - 8 pm Film Fest, hosted by For Reel Pictures @ Gallery 5
----
LIVESTREAM SCHEDULE – JADATV ON TWITCH
Watch select events from your home on www.twitch.tv/provokeart or go to JadaaTV.com
Thu, Noon - 6 pm Meta Sensationalist Temple: The Neofuturist NFT Gospel
Thu, 2 - 3 pm JadaTalks hosted by Miami writer Samuel Loetscher
Thu, 6 pm - 8 pm Silvio Rodrigues LIVE at Meta Sensationalist Temple
Fri, Noon - 3 pm Meta Sensationalist Temple: The Neofuturist NFT Gospel
Fri, 3 - 4 pm JadaTalks hosted by Miami writer Samuel Loetscher
Fri, 4 - 5 pm JadaTalks with Y100 FM Radio Host Kevin Hilton
Fri, 5 pm - 6 pm DJ Money LIVE at Meta Sensationalist Temple
Fri, 6 pm - 7 pm MIMI LIVE at Meta Sensationalist Temple
Sat, Noon - 2 pm Meta Sensationalist Temple: The Neofuturist NFT Gospel
Sat, 3 - 4 pm JadaTalks hosted by Miami writer Samuel Loetscher
Sat, 6 - 7 pm JadaTalks hosted by Miami writer Samuel Loetscher
Sat, 7 pm – 8 pm Sunnidaze LIVE at JadaAfterHours party
Sat, 8 pm – 9 pm Dev.Peak LIVE at JadaAfterHours party
Sat, 9 pm – 10 pm Jay Crusoe LIVE at JadaAfterHours party
Sat, 10 pm – 11 pm YOKI LIVE at JadaAfterHours party
Sat, 11 pm – 12 am DJ LIVE at JadaAfterHours party
Sun, Noon - 2 pm Meta Sensationalist Temple: The Neofuturist NFT Gospel
Sun, 2 - 3 pm JadaTalks hosted by Miami writer Samuel Loetscher
Sun, 3 - 4 pm JadaTalks hosted by Miami writer Samuel Loetscher
Sun, 4 pm - 5 pm Halo Beats b2b RangerXO LIVE at Meta Sensationalist Temple