Jacqueline Kennedy's 92nd Birthday Livestream Program with Andrew Och
First Lady Jacqueline Kennedy's 92nd Birthday Livestream Program with Andrew Och - Washington, DC History & Culture.
About this event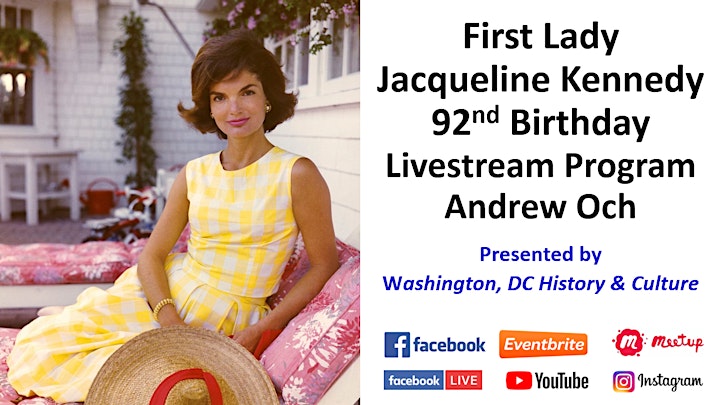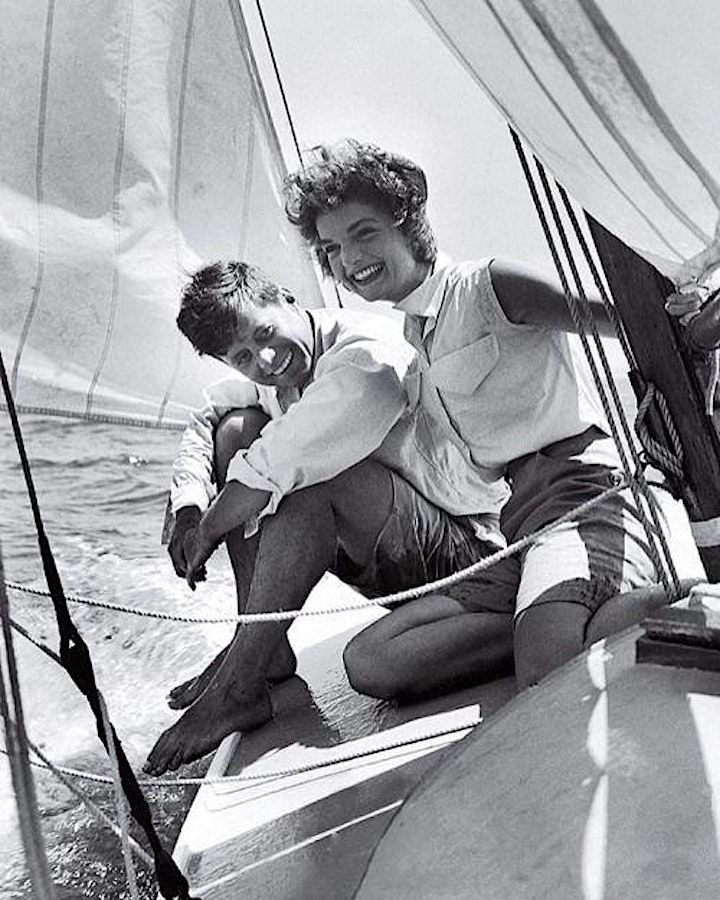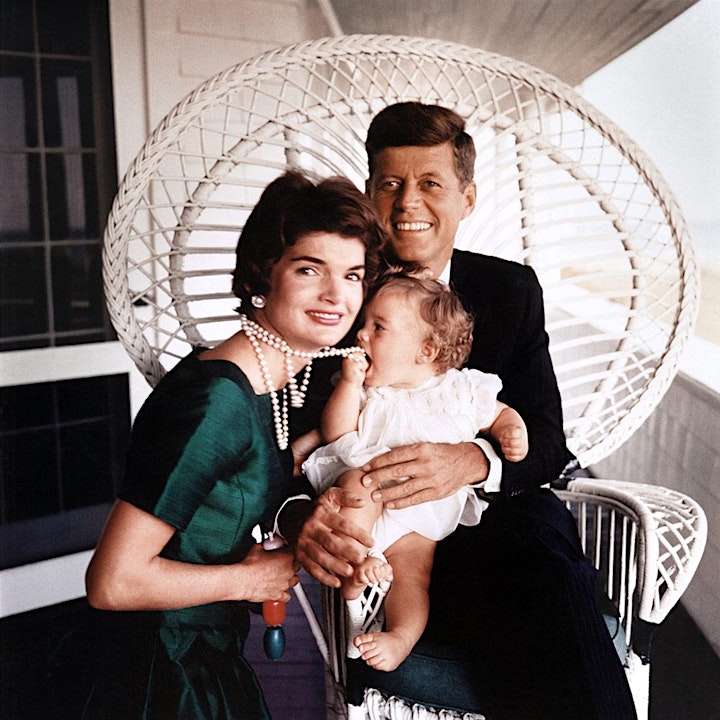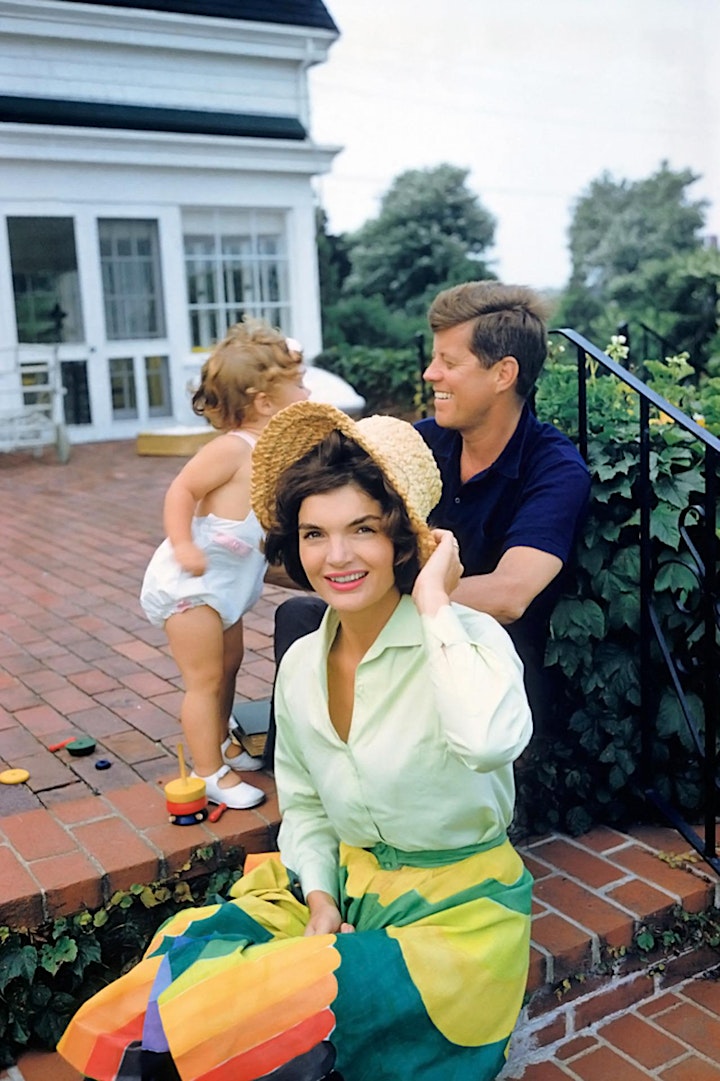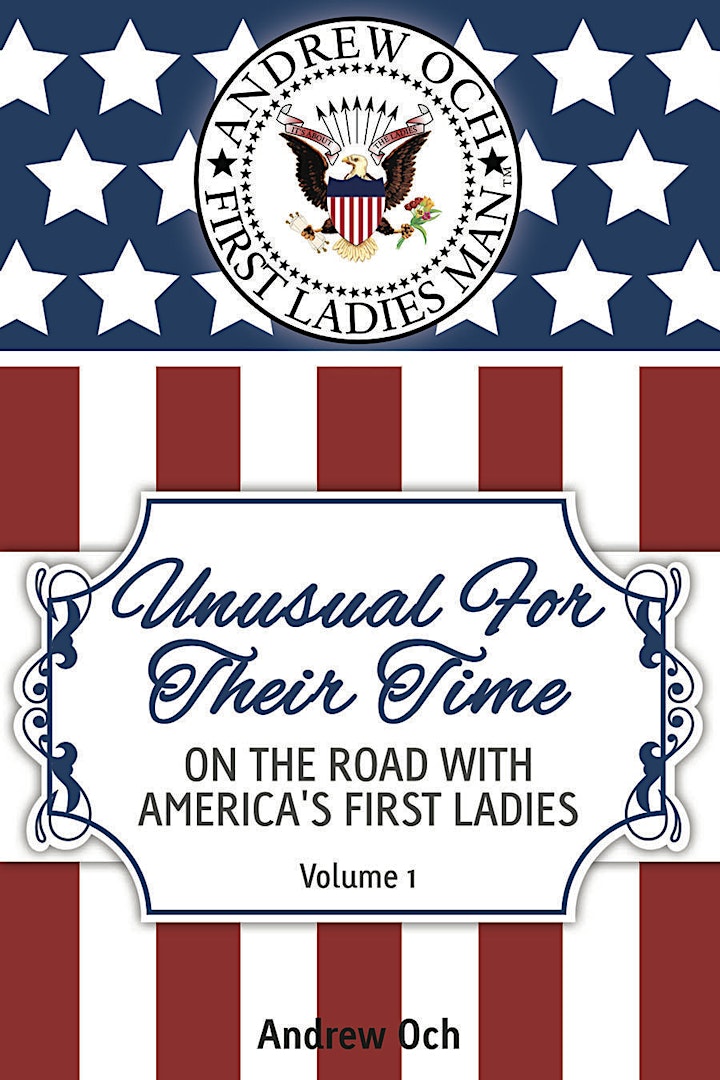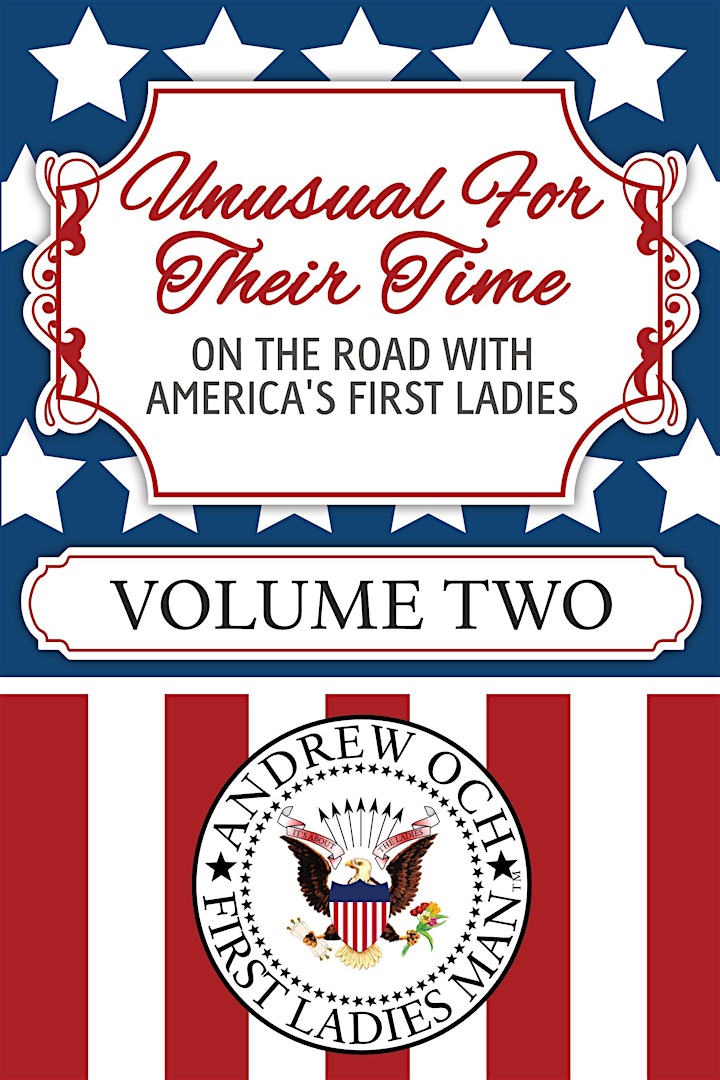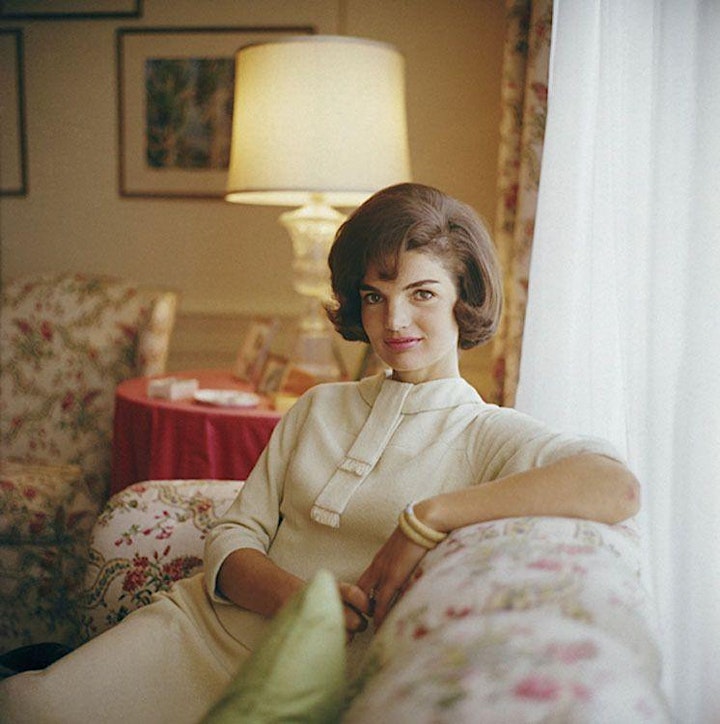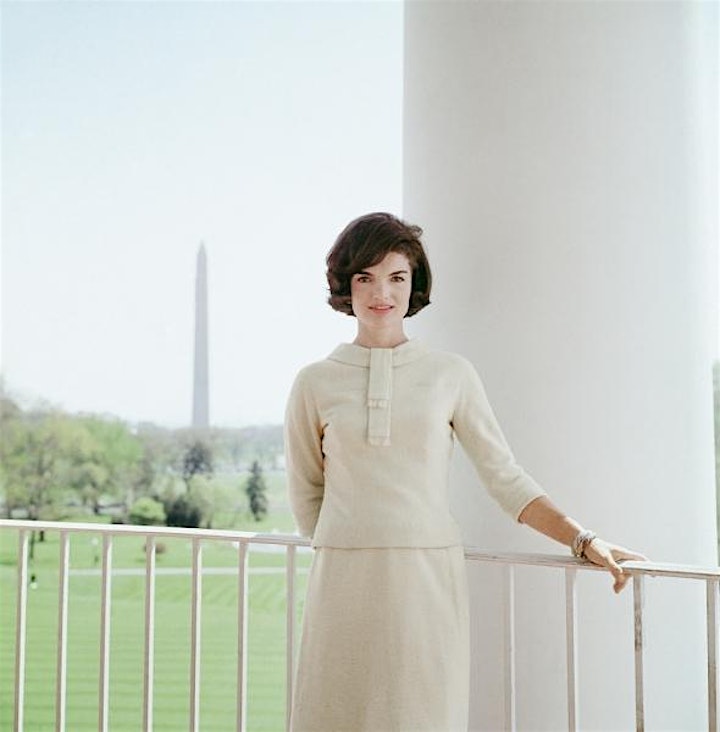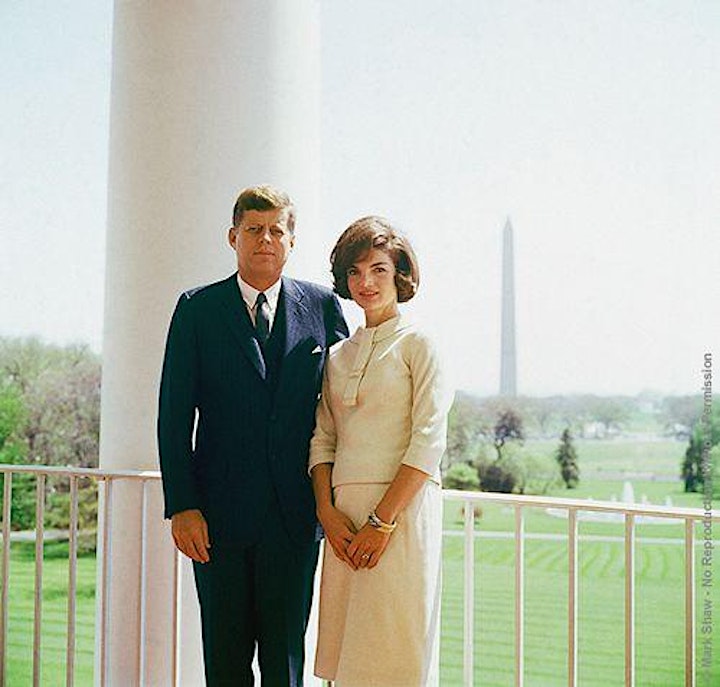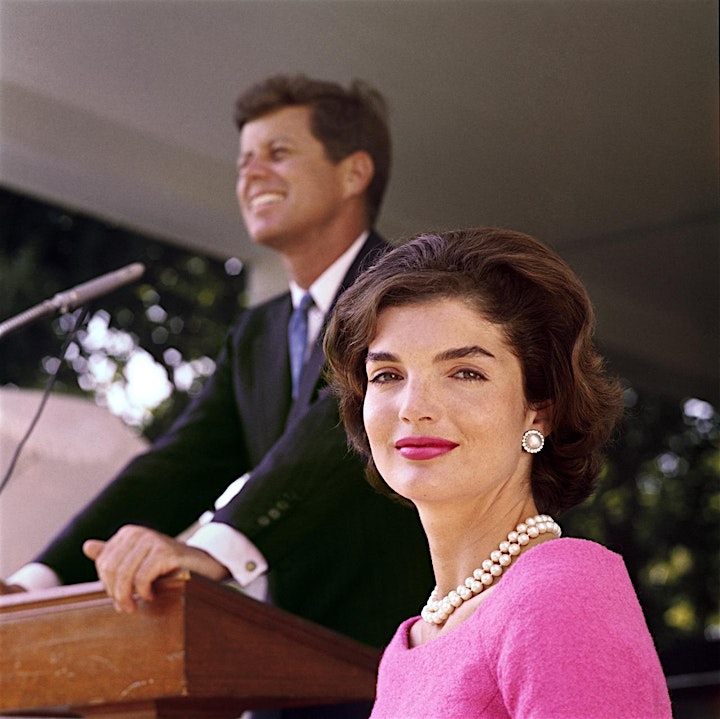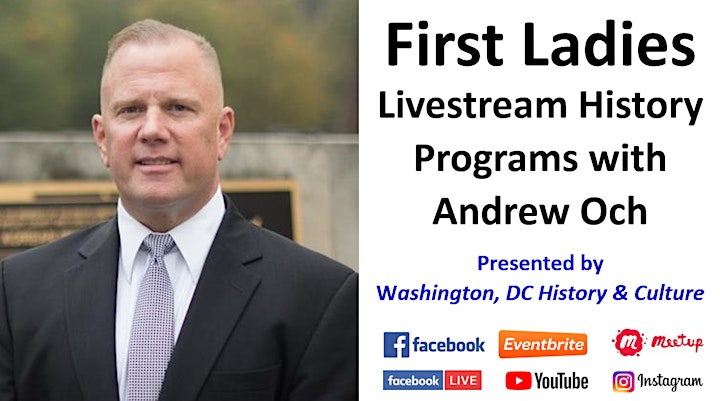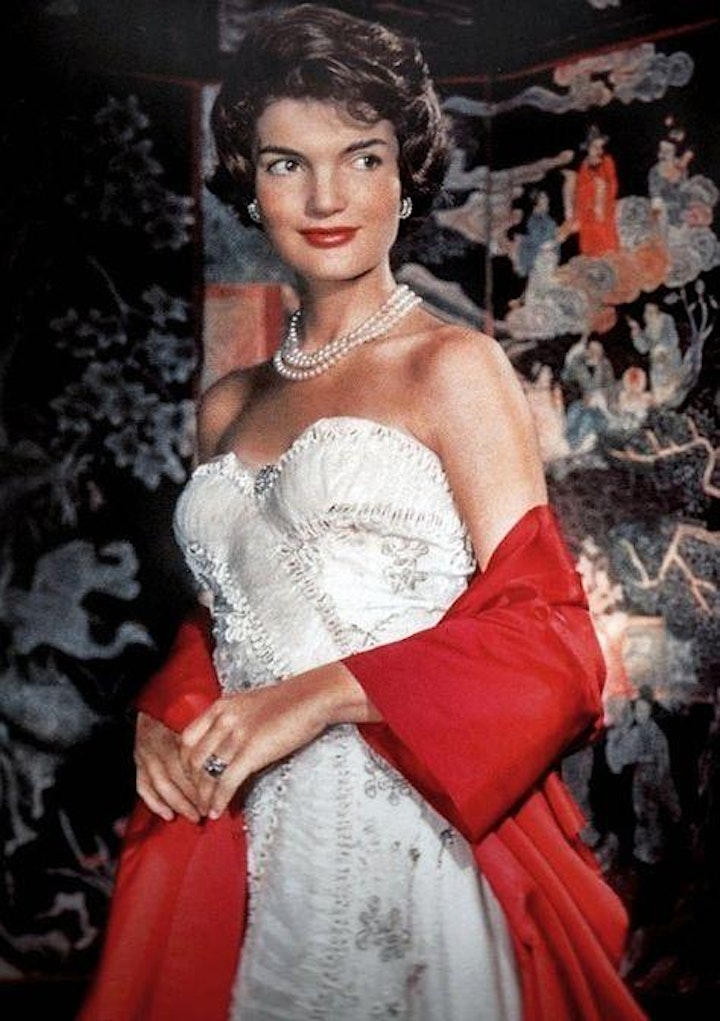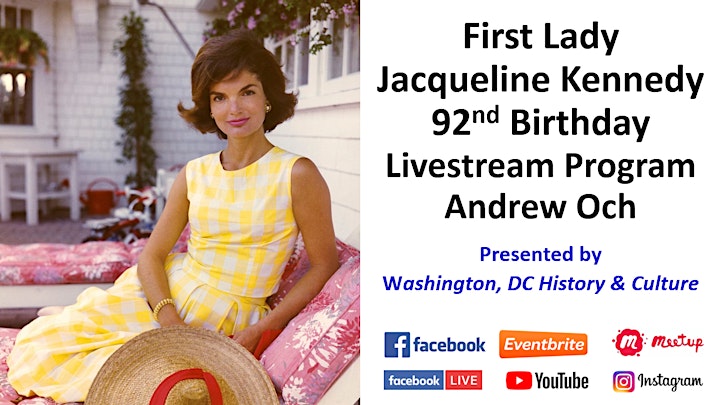 Hello, we look forward to seeing you!
Jacqueline Kennedy's 92nd Birthday Livestream Program with Andrew Och
Tuesday, July 27 -
8:00 PM EDT (Washington, DC time)
1:00 AM BST (London, UK time)
Zoom Connection Link
Click (or Copy and Paste) and Follow the Instructions:
https://us02web.zoom.us/j/87012138508
Join us for a lively discussion and Q&A to celebrate the 92nd birthday of First Lady Jacqueline Kennedy with author and historian Andrew Och, "The First Ladies Man."
Jacqueline Lee "Jackie" Kennedy Onassis (née Bouvier /ˈbuːvieɪ/ BOO-vee-ay; July 28, 1929 – May 19, 1994) was an American socialite, book editor, writer, and photographer who became First Lady of the United States as the wife of President John F. Kennedy. As first lady, her popularity was due to her devotion to the historic preservation of the White House, her fashion sense, and her fondness for her children, which endeared her to the American public. During her lifetime, Jacqueline Kennedy Onassis was regarded as an international fashion icon.
Jacqueline Kennedy Onassis was born on July 28, 1929 in Southampton, New York, to Wall Street stockbroker John Vernou Bouvier III and socialite Janet Lee Bouvier. In 1951, she graduated with a Bachelor of Arts in French literature from George Washington University and worked for the Washington Times-Herald as an inquiring photographer. The following year, she met then-Congressman John Kennedy at a dinner party in Washington. He was elected to the Senate that same year, and the couple married on September 12, 1953, in Newport, Rhode Island. They had four children, two of whom died in infancy. Following her husband's election to the presidency in 1960, Kennedy was known for her highly publicized restoration of the White House and emphasis on arts and culture, as well as for her style. At age 31, she was the third-youngest first lady of the United States when her husband was inaugurated.
After the assassination and funeral of her husband, Kennedy and her children largely withdrew from public view. In 1968, she married Greek shipping magnate Aristotle Onassis, which caused controversy. Following Onassis's death in 1975, she had a career as a book editor in New York City, first at Viking Press and then at Doubleday, and worked to restore her popular image. Even after her death, she ranks as one of the most popular and recognizable first ladies in American history, and in 1999, she was listed as one of Gallup's Most-Admired Men and Women of the 20th century. She was buried at Arlington National Cemetery alongside President Kennedy.
__________________________
My name is Andrew Och and I am the "THE FIRST LADIES MAN." I have completed an unusual journey. This journey gave me the opportunity to learn about every First Lady of the United States from Martha Washington to Michelle Obama. I have traveled to nearly every city, town, village, home, school, church, birthplace, cemetery, train station, farm, plantation, library, museum, general store, town center and cottage that relates to these women, these ladies. I wanted to find out what type of woman grows up to become married to a President of the United States. What I discovered was that many of our Presidents married up. Most of these men would not have made it to the White House without the help, influence, and support of their wives. Nearly all of our Presidents married a woman who was unusual for her time. I have travelled tens of thousands of miles in the lives, footsteps and shoes of these First Ladies, and in this book, you will now get to travel in mine.
Andrew Och
firstladiesman@gmail.com
Home Page:
https://firstladiesman.com/home
You Tube:
https://www.youtube.com/channel/UCvWwd14c6WfqhRBXP5DRX7g
This program is presented by the non-profit community organization Washington, DC History & Culture.
Donations Support Our Non-Profit Community Programs - Thank You!
PayPal: DCHistoryAndCulture@gmail.com
Venmo: @DCHistoryAndCulture
__________________________
Zoom Connection:
This educational and entertaining program is open to all regardless of age, geographic location, etc. and since it is an online/virtual event via Zoom you can connect from anywhere in the world.
This is a free program - voluntary donations greatly appreciated to support our non-profit community programs.
Zoom events have a limit on the number of people that can participate and therefore the event may "sell-out" once a certain number of registrations has been reached.
Zoom Connection Link Will Be Emailed:
Login info will emailed several times beginning 24 hours prior to the event.
If you haven't received the Zoom connection 8 hours before the event please contact us.
Zoom Connection Suggestions:
Connecting a few minutes early is strongly recommended.
To join the event simply click the Zoom link and follow the instructions.
If clicking the link doesn't work try copying and pasting it instead.
Password not required.
Zoom may work better in some browsers/devices than others - if one doesn't work try another.
When all else fails please read and follow the directions. : )
Didn't Receive the Zoom Connection Info?
Check your spam folder, make sure you didn't sign-up with your other email address (personal vs. work, etc.), and also review the email settings on your Eventbrite account (you may have turned off our notifications)- link below:
https://www.eventbrite.com/account-settings/email-preferences
Additional Eventbrite Troubleshooting Link:
https://www.eventbrite.com/support/articles/en_US/Troubleshooting/did-my-email-send-invitations-order-confirmations-reminders?lg=en_US
_________________________
This program is presented by the non-profit community organization Washington, DC History & Culture: bringing people together to experience the history and culture of Washington, DC - and the world!
For more entertaining and educational programs visit us at:
https://www.Facebook.com/DCHistoryAndCulture
https://DCHistoryAndCulture.Eventbrite.com
https://www.Meetup.com/DCHistoryAndCulture
http://www.youtube.com/c/WashingtonDCHistoryCulture
We look forward to seeing you - thanks!
Robert Kelleman
Washington, DC History & Culture
rkelleman@yahoo.com
202-821-6325 (text only)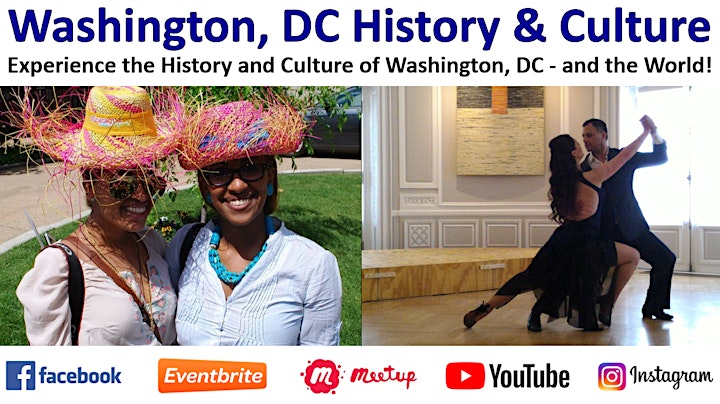 Organizer of Jacqueline Kennedy's 92nd Birthday Livestream Program with Andrew Och