Jaclyn McClellan - Finding a Stock Winner & Analyzing Dividend Stocks

Saturday, March 10, 2018 from 9:45 AM to 12:45 PM (PST)
Event Details
Finding a Stock Winner & Analyzing Dividend Stocks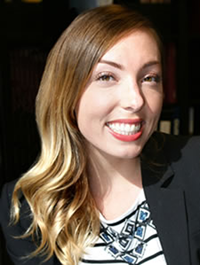 A disciplined approach to selecting and pruning investments is an essential first step. Jaclyn McClellan will show how AAII's Stock Investor Pro can be used to reduce a large universe of stocks into a manageable group of prospects that matches your investment style. Jaclyn will walk through the process of developing and implementing both a value and a growth screen. Jaclyn will also present how dividend growth strategies have proven to outperform their growth or high-yield counterparts. Solely looking for high yield as a means of selecting a stock is insufficient. Investors must also analyze the sustainability of the dividend payment, valuation, profitability and financial strength.


Jaclyn McClellan is an associate financial analyst at AAII and is editor of Computerized Investing, the premier service covering the use of personal computers for financial planning, investment analysis and portfolio management. She contributes articles and reviews to Computerized Investing and writes for the AAII Journal. McClellan is editor for Dividend Investing and serves on the advisory committee for the Stock Superstars Report. She also analyzes the fund data and writes the commentary for the Top Mutual Funds Guide, the ETF Guide and the Quarterly Low-Load Mutual Fund Update. She is an honors graduate from DePaul University with a bachelor of science in business with a major in finance.
---

Location:


Mercer Island Community & Event Center
8236 SE 24th St.
Mercer Island, WA 98040


Free parking in event center parking lot.


  9:30 a.m. — Registration
  9:45 a.m. — Presentation begins
12:45 p.m. — Adjournment


Open to the public. AAII membership is not required to attend.


Each One, Bring One


AAII members who preregister are entitled to bring a guest — at no charge to you or your friend — who has never attended an AAII seminar before. Your guest will not be asked for a contribution of any kind.


When you preregister, you don't need to know the name of your friend or even whether you'll invite one at all. But if you do, just have your guest show up and mention your name. It's that easy!


Refunds: Contact us at least 24 hours before the event begins, and you will receive a full refund.
Organizer
AAII local chapters — grassroots organizations led by volunteer members — allow AAII to extend its mission "person to person" to individual investors in their own communities by programming meetings that provide unbiased investment education in a social context.