Community Library Mississippi Goes Virtual presents Jackson Book Festival, Sat. Feb 13, 2020, 11am to 6pm central time zone live on Zoom
About this Event
Community Library Mississippi Goes Virtual presents the 3rd annual Jackson Book Festival, Sat. Feb 13, 2020, 11am to 6pm central time zone live on Zoom and Facebook live. Jackson Book Festival goes virtual for the first time. The 1st and 2rd book festivals were in person events at the Jackson Medical Mall on the 1st Fri in Feb.
This event is free and open to the public.
Vendors are asked to submit elevator pitches 2 to 3 weeks (Jan 23 or so) prior to the book festival and to share event links on their social media platforms.
Donations are welcome. Community Library Mississippi is a non-profit public charity. donate now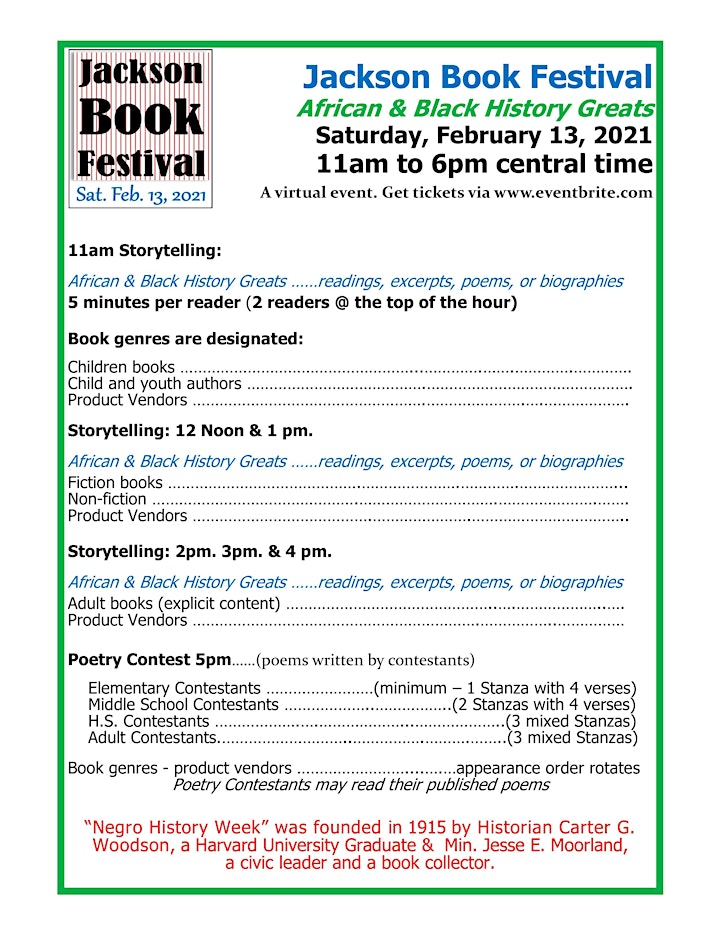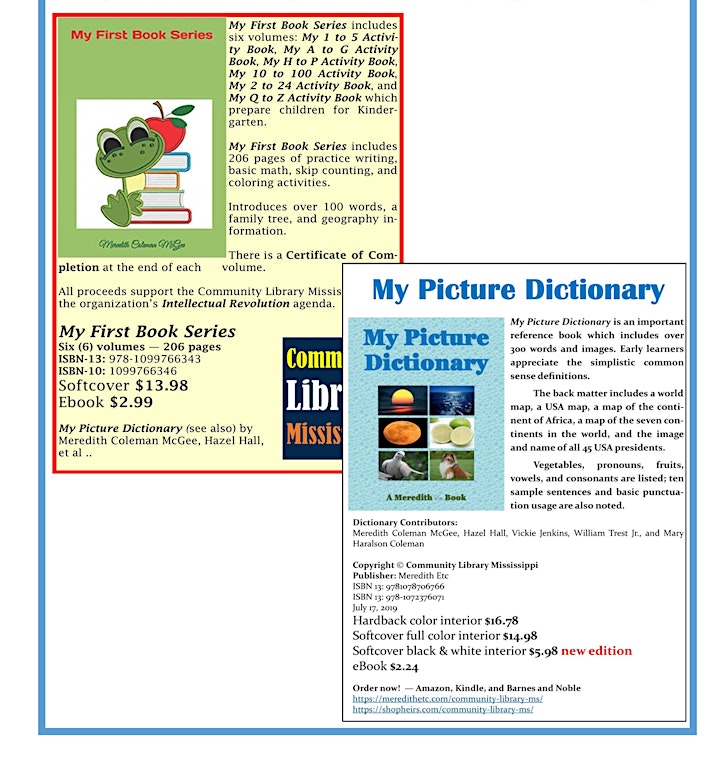 JACKSON BOOK FESTIVAL - Poetry Contest tickets https://www.eventbrite.com/e/jackson-book-festival-poetry-contest-02132020-tickets-135060075321