About this Event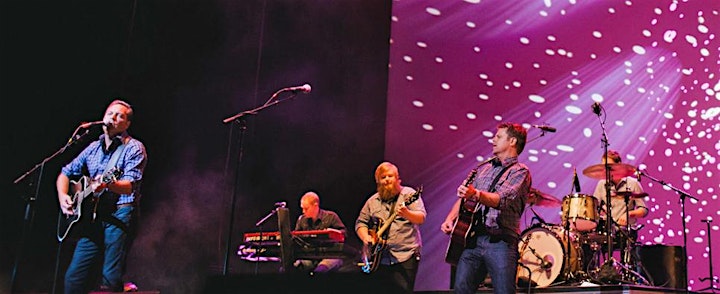 Jack O'Neill and Cary Pierce, the "Jack O" and "Pierce" who make up the seminal duo Jackopierce, are celebrating 30 years! This duo has amassed a loyal following of millions of fans across the country and the world with a super high-energy live show and what the Dallas Morning News has called "spotless harmonies."
Having just released their first studio project 'Feel This Good' in 5 years, Jackopierce is poised and ready to get back on the road full-time. The duo formed in 1988 in Dallas as theater students at SMU. The duo steadily made a name for themselves, especially with two of their signature tracks, "Vineyard" and their version of the classic "Please Come to Boston." They released ten studio albums (two for major label A&M), toured three continents, nine countries, and 45 states - amassing millions of loyal fans along the way. Over the years They have shared the stage with John Mayer, Dave Matthews Band, Matchbox 20, Counting Crows, The Wallflowers, Sheryl Crow, Toad the Wet Sprocket - to name a few.
After a five-year breakup, the guys reunited in 2002 to test out the waters. They were very warm and city by city, Jack & Cary got back out there to play for grateful fans that thought they would never see them again. The two now have a totally renewed creative vigor, mutual respect and deep gratitude for their fans.
These good vibes shine through on their 25th anniversary live album "Live 25."
Special guest opener TBA!
Catch Jackopierce live in Lubbock at the historic Cactus Theater on Thursday, April 30. Doors at 7 pm, showtime 7:30 pm!
Tickets:
GA Pit - standing area in front of stage: $25
Reserved floor and balcony seats $20 in advance, $25 day of show;
Limited balcony box seats $40 advance, $50 day of show. Box seats include concessions with ticket.
Performers
Date and Time
Location
Refund Policy