Description
J-TEN: Addiction, Trauma, and the Role of Stigma
Presented by
Kimberly McLaughlin,
M.S., M.Ed., CAADC, LPC
It is rare today to meet someone that has not felt the effects of addiction within their families, among their friends and colleagues, or within their communities. Yet, many are still uncertain about how to help those struggling with substance use. Are we responding in a way that is stigmatizing, perpetuates trauma, or is re-traumatizing? Do we treat all impacted by substance use the same, or are some populations treated differently? This interactive workshop will explore the intertwined relationship of addiction, trauma, and stigma. Small and large group activities will challenge participants to explore how society and treatment have historically responded and identify new alternative ways of utilizing a trauma focused response.
Please note: Those choosing the continuing education option will receive NBCC credit. Please check to see if NBCC credit will meet your continuing education needs. All others will receive a certificate of attendance.
Learning Objectives
Participants will:
identify 2 ways trauma may present within an individual impacted by substance use.
identify 3 differences in the responses of society among different substance use populations.
identify

a trauma-focused responses to addiction.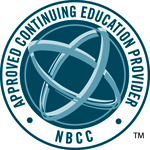 Thomas Jefferson University, Department of Community and Trauma Counseling has been approved by NBCC as an Approved Continuing Education Provider, ACEP no 3034. Programs that do not qualify for NBCC credit are clearly identified. Thomas Jefferson University, Department of Community and Trauma Counseling is solely responsible for all aspects of the programs.