Description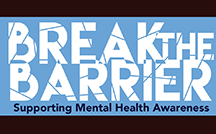 CALLING ALL 8TH - 12th GRADERS!
Teen volunteers will help lead and participate in a community day of Mental Health Awareness, in advance of May's Mental Health Awareness Month.

Teens will work with families and children to develop skills to recognize and alleviate pressures of mental health challenges. Participants will build personal wellness toolkits through activities such as yoga, soap making, art and more, and will also contribute to advocacy campaigns to lobby for better mental health care services and support in our schools.
We are excited to announce that:
J-SERVE
is an annual day held during April, coinciding this year with Good Deeds Day. During J-SERVE, Jewish teens around the world create service experience for themselves that serve their home communities. J-Teen Leadership plans and participates in Westchester's local J-Serve project with BBYO Westchester. This year we will also be partnering with Westchester Jewish Community Services (WJCS), the largest provider of
outpatient mental health services in Westchester
.
Travel by own transportation.
Click here for required parent permission form!
Partners (in formation): Bet Am Shalom Synagogue, Bet Torah, Beth El Synagogue Center, Carmel Academy, Congregation B'nai Yisrael of Armonk, Congregation Kol Ami, Elm Street Center, JEP, Keshet, Mosaic of Westchester,Moving Traditions, Nami Westchester, Pleasantville Community Synagogue, Project Here.Now, Scarsdale Synagogue Temples Tremont and Emanu-El, Solomon Schechter of Westchester, Sulam Yaakov, Temple Shalom Greenwich, Temple Israel Center, White Plains, the harris project, UJA, Westchester County Youth Council, Westchester Day School, Westchester Jewish Center, Westchester Jewish Council, Westchester Reform Temple
J-SERVE Chairs: Matthew Flink, Ethan Halpern, Lily Koenig, Dina Sokol, Hannah Spitzer