J. Morris

Tuesday, June 30, 2015 from 7:00 PM to 8:30 PM (EDT)
Event Details
J. Morris is on a trajectory to change the face, feel and sound of music.
With an uncompromised work ethic and sincerity for the authenticity of music, this well-versed singer, song writer and percussionist has the power to alleviate the nostalgia for the real melodic experience the industry craves. "My heart is with the independent artist. I believe a dope artist should never be a starving artist."
Born in Augusta, Georgia, his family relocated to Virginia, where he spent his childhood. His bond with the arts was solidified when he became a church drummer as a youth—that's where the foundation was built. Always musically inclined and admittedly shy, he finally gained the confidence to pursue a career full-time singing after being selected for a 2006 Army Soldier Tour. The tour served as a catalyst for his career transitioning from behind the scenes and into the spotlight—and in front of the microphone.
Largely due to the tone of his voice, J. has been compared to the likes of another extremely talented artists, and while it's humbling and complimentary, he's comfortable in his own lane. Composing songs that provoke thoughts and actions, he is dedicated to building a career on positive energy. Expressing himself using optimism to communicate emotion remains a top priority.
As a new artist his resume boasts impressive collaborations with Grammy winning song writers and producers— gaining knowledge simultaneously reminding him to stay focused. Citing Louis Armstrong, Bilal, Kanye, Luther and Ray as his original musical influences, he strives to become a respected and understood singer. Truly a lover of people, he also hopes to enrich the human experience with his efforts.
Now residing in Atlanta, the young entrepreneur is continuously expanding his brand. Morris attends the SAE Institute for audio engineering and continues to pen hits for other artists. In 2015 J. looks forward to putting the finishing touches on his own debut album, expanding his catalog and launching a multi-city tour.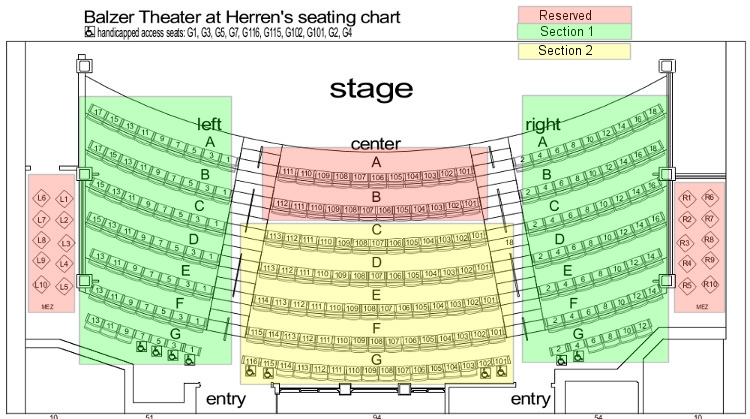 When & Where

Balzer Theater
84 Luckie Street Northwest
Atlanta, GA 30303


Tuesday, June 30, 2015 from 7:00 PM to 8:30 PM (EDT)
Add to my calendar
Organizer

Recovery Journeys is a vehicle to fund our vision and help local groups by creating events to "Give a Voice to Recovery." This is achieved by sponsoring local symposiums, workshops, music and entertainment to get the word out and support the community.
Why are there not a lot of places to showcase people in recovery and their talents?
The positive aspects of recovery are not well known. There are successful business people, talented filmmakers, musicians, actors, artists and entertainers that have created great work like Greg Williams and others, but the public awareness is limited or yet may go unnoticed causing a lack of positive role models for the recovery community.
Through the medium of music as a uniting force and a healing tool Recovery Journeys has connected to that source of energy that allows human beings to express one's sadness through the happiness and joy in music.
This journey of recovery has touched every human family both past and present. It is our hope that we make the future brighter through empowering the recovery movement. It is time for these talented people to step out from the shadows and be recognized for their significant contributions to our communities.
It is our hope that Corporate America as well as well as all people can be united and shares this common cause of love, peace and justice for all in the matter of recovery.
We are accepting donations to help give a voice to Celebrate being in Recovery and the chance to stay on that path where one will never walk alone.