About this Event
Larimer Lounge Presents:
J-Calvin
Thursday Jan 17, 2019
Doors: 7:00 PM
Show: 8:00 PM
21 and over
$10 - $14
Larimer Lounge
2721 Larimer St.
Denver, CO
All sales are final. Review your order carefully, there are no refunds for any reason. No tickets are mailed to you, your name will be on the will call list night of show. Night of show (1) bring a valid government issued ID and (2) be able to show ticket confirmation at the door.
_____________________________________________________________________________
J-Calvin is a soul-funk band from Durango, Colorado. On New Year's Eve 2017, the five members of J-Calvin brought their unique and varied musical backgrounds together for the first time. The result was a soul-abducting fusion of authentic lyrics, jazz-influenced harmonies, and Dilla-Inspired beats that's been lighting up audiences ever since. The summer of 2018 brought their positive, high-energy show to Telluride Jazzfest and Bohemian Nights at NewWestFest, and on 20 October they celebrated the release of their debut album, Heart Glow, to a sold-out crowd headlining the iAM Music Fest in Durango.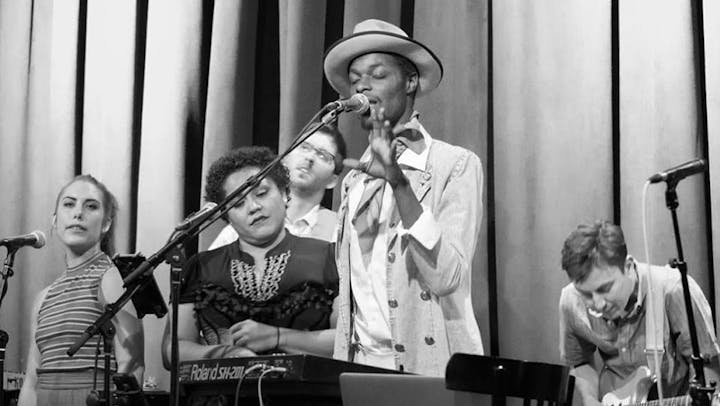 The journey begins…
A vast but barren landscape unfolds before us.
Hopeless, without direction.
Still. Cold. Dormant.
In the distance the vague shape of a lone astronaut can be seen. Lost in thought he wanders, seemingly without purpose.
Hands in his pockets and head in the infinite mist, he's shocked as he stumbles away from his reverie and into a glorious mountain range painting the horizon.
It is here that he encounters a wily outfit.
And it is also here that he is mystified to hear they've all met before.
So, with no recollection of these individuals, he chooses to enjoy their company for a while and over time…
…he starts to recall…
…at one point this is was his family.
…it was his drive to change their collective struggle that separated them for a time…
…it was his voyages across space and time that left them stranded in this barren landscape…
…it was his experience with the universe that stole his identity…
…it was the reminder of One that led him to awaken, aimlessly wandering a barren planet…
…and it is his reconnection with this family that reunites him with his true purpose.
Now, united once more, Other Black sets out to enlighten, encourage, and empower the universe.
It is their dynamic personality and their everlasting drive that brings individuals of all walks to laugh and cry with our band of merry pranksters.
Once again, Hope reemerges for the galaxy…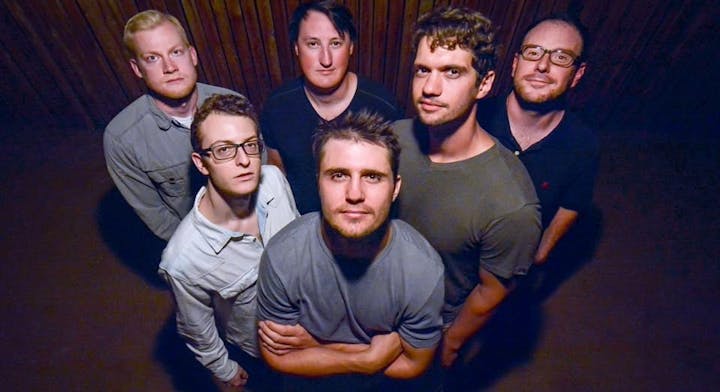 McKnight is a 6-piece band hailing from Denver, Colorado. Brought together by their passion for music, each member brings their own influences and techniques to create a unique style and sound. From the most heartfelt acoustic tracks to the funky horn blasts, McKnight is here to groove.