Celebrating Feminine works, Feminine stories, & Feminine perspectives!
About this event
On March 26th, join New Women Space for an amazing day of film. Our first annual film fest, IYA Film Festival, was inspired by Yoruba cosmology. Ìyá Nlá is the primordial spirit of all creation. She is believed to be the source of all existence. Iya Nla literally means "Great Mother" in the Yoruba language. In alignment with the Great Mother, New Women Space's IYA Film Festival celebrates the feminine principle in all of its wide and varied iterations.
This film festival is open to ALL who identify as female, womxn, woman, GNC, and nonbinary folks and centers BIPOC voices.
Enjoy a day of films filtered through the lense of feminine energy. Then meet the filmmakers and gain behind-the-scenes access through post screening talkbacks.
IYA Film Festival is broken into two parts, hosting several films during each section.
🎟Part I (1-3:30pm): Film info coming soon
🎟Part II (4:30-7:00pm): Film info coming soon
Within our lounge area, you'll be able to grab food, drinks, snap a themed picture with our photo booth to commemorate your time, and make connections with fellow cinephiles. The lounge is open before and after films and between Parts I and II.
Get a ticket to Part I or Part II or join for the whole day.
Join us as we highlight feminine works, stories, & perspectives!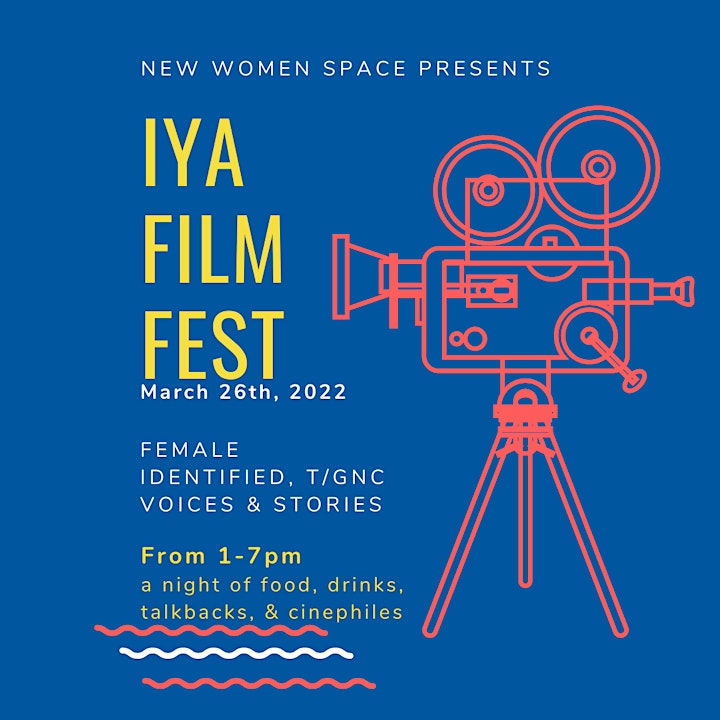 Organizer of IYA Film Festival: A Mini Fim Festival