Description
Come join us at IXL Girl Geek Dinner in San Mateo to learn about how IXL is shaping the future of education!
Hear lightning talks from IXL dev teams sharing on the theme of "Small Change, Big Impact" and what that means for both customers and students! All genders / ages welcome.
IXL SPEAKERS:
Desirée Stanley, IXL Science Program Manager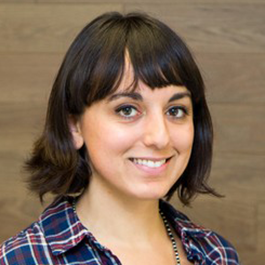 She leads the science curriculum design team at IXL, working with a team of scientist and educators to create an engaging, accessible way for students to learn about the natural world. She came to IXL in 2014 from a molecular biology graduate program at the University of California, San Francisco. There, she earned a master's degree and studied a fungus that is probably living in your gut.

Kevin Gould, IXL English Language Arts Curriculum Designer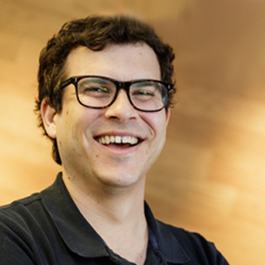 Before joining IXL in 2015, Kevin got his doctorate in cognitive linguistics at the University of Colorado Boulder. While in Boulder, his research in language learning and embodied cognition won him a Small Business Innovation and Research grant from the National Science Foundation. Kevin devotes his spare time to reading and writing, playing guitar, making pizza, and stressing out about the Chicago Cubs. He lives with his wife, Lisa, and his little dog, Pongo, in Burlingame.

Julia Zhu, IXL Senior Software Engineer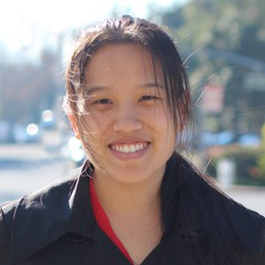 Julia has always loved art, teaching, and coding, and puts them together in her role as a front end developer at IXL. Her current work consists of leading a team of developers to improve and when possible, replace, legacy code. Decorating her cube is an important side project of hers. She earned a bachelor's degree in Computer Science from Cornell University, with minors in game design, information science, and psychology.

Amy Walecka, IXL Senior Product Manager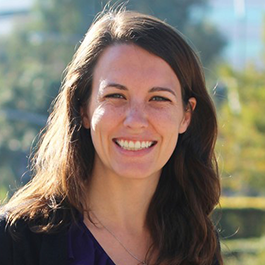 She has over 5 years of product development experience and an unwavering passion for improving education through technology. Focused on delivering a high-quality product and delightful user experience, Amy works on improving the IXL student experience. She works closely with our engineering, content, marketing, and user support teams to grow and improve IXL Learning's popular online learning program. Amy holds a bachelor's degree in Mathematics from Pepperdine University and a master's degree in Management Science and Engineering from Stanford University.

So Yun Jin, IXL User Experience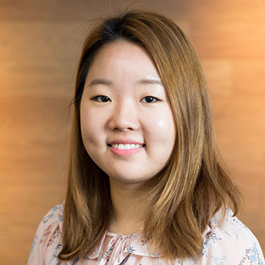 Prior to joining IXL, So Yun earned her bachelor's degree in Information Science with a specialization in UX Design at the University of Michigan. Her main role at IXL is to design components that form the problems in the IXL product, and she is passionate about solving complex design problems to improve student experiences.

Samarth Bahuguna, IXL User Experience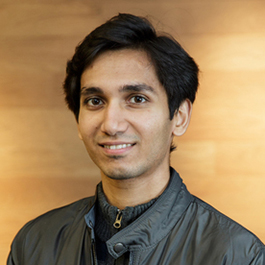 He earned a Master of Human-Computer Interaction from Carnegie Mellon University, where he developed a passion for interaction design. His areas of interest also include rapid prototyping, motion design and accessibility. Since joining IXL a year ago, Samarth has worked across IXL's educational content with a focus on Math skills for young students.
IXL GIRL GEEK DINNER AGENDA:
5:00pm – 6:30pm – Check-In, Networking, Dinner & Drinks
6:30pm – 7:40pm – Welcome from IXL Learning & Talks
7:40pm – 8:30pm – Dessert & More Networking!
ABOUT IXL:
IXL Learning is a leading educational technology company on a big mission: delivering an immersive learning experience to all students, in all grades and subjects, in schools and homes worldwide. We leverage cutting-edge technologies to solve seemingly intractable problems in education. Millions of users count on us to make learning as effective as can be, and we're looking for exceptional people who are committed to solving the real-world challenges faced by students and teachers around the world.
GETTING THERE:
There is a parking lot at IXL Learning. If you are taking public transportation, note:
Hillsdale is the closest Caltrain station. Then take Uber/Lyft to IXL office from Hillsdale Caltrain station.


Millbrae is the closest BART station. Then take Uber/Lyft to IXL office from Millbrae BART station.

TICKETS:
Ticket will be available on Eventbrite starting at NOON (PST) on Thursday, November 9th, 2017.

DISCLAIMER:
We may take photographs and/or video activities at the Girl Geek Dinner event for many purposes. By attending the Girl Geek Dinner, you consent to your image and recorded content being used in all marketing collateral and communications.