IxDA Vancouver: Interaction 12 Redux

Saturday, 12 May 2012 from 12:00 PM to 5:00 PM (PDT)
Event Details
Couldn't make it to Dublin for this years IxDA Interaction12 conference? Never fear: IxDA Vancouver is bringing a bit of this fantastic conference back home! Join us at Vancouver Film School (VFS) for a half day mini-conference with Interaction12 speakers, videos and great discussions about cutting edge interaction design, industry trends and skills.


Interaction12 RedUX will include:


- Keynote presentations from Interaction12 speakers
- Q&A with leading industry professionals
- A special screening of Microsoft's 'Connecting' feature
- Great opportunities to network with your local IxD and UX peers
- An excellent, Dublin-style 'Happy Hour' post-party at Shebeen Whiskey House


Our Program and Keynote Speakers:


In addition to a series of short 'Lightning' talks and presentations from local Vancouver designers who attended our industry's premier conference, we're excited to have three outstanding keynote speakers join us: Scott Nazarian, Mike Kruzeniski and Ryan Betts will be on hand to present the talks they gave in Dublin.
---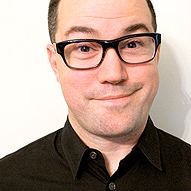 Scott is an interaction and media designer with a deep and abiding interest in science fiction and itsinfluence over popular expectations of the technologies surrounding humancomputer interaction. Scott is on Twitter at @dsnazarian.
Building a Better Starship:



Scaling Design Systems into Humanity's Future
How do designers engage in the design of ever more complicated systems? By considering the starship and the extreme complexity it represents, this presentation hopes to stir debate around design priorities at the "policy" level and what strategies might exist for addressing the many extreme design challenges facing humanity, currently. Overall, this presentation is aimed at raising the interaction design community's awareness of the interconnected systems that may impact their day-to-day in a sincere, if somewhat whimsical, format.
---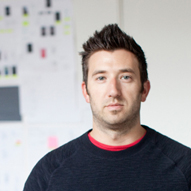 Mike Kruzeniski is a Creative Director at Microsoft, in the Windows Phone design studio. He currently leads design for all of the Communications, Business, and International experiences for Windows Phone. He recently lead the design effort to help third party developers learn and build Apps for the new Windows Phone platform. You can find Mike on Twitter at @mkruzeniski.
"Connecting"



A short film about UI, Interaction, & Experience Design, featuring interviews with design leaders from BERG, Method, Stamen, Microsoft, and more.
---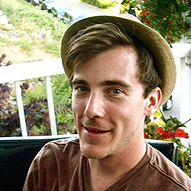 Ryan Betts is an interaction designer at Adobe. He holds a BSc in Interaction Design from Simon Fraser University, where he is still involved as a guest lecturer and mentor. Presently focused on designing and developing for mobile phones and tablets, he is very excited about the future of urban computing. You can find Ryan on Twitter at @hitsmachines.
Concept to Code:

 
Code Literacy in UX
The DNA of our industry is rapidly evolving. Devices are multiplying like a zombie plague; once immutable patterns are being challenged; interface conventions are changing at an incredible pace; all the while, our documentation is struggling to stay relevant. This constant flux is enough to make you want to quit and buy a farm. But one thing remains constant through it all: user experiences are forged in code. As UX professionals, we are learning, unlearning, and relearning things all the time. We do it to understand the needs of our users, keep abreast of changes in our field, and communicate effectively with our clients. Understanding code is no different. Whether you are wrangling big data, making objects smarter, or trying to design a more intuitive mobile interface, code literacy is an invaluable design skill. At last year's conference, there was much discussion about what the material or medium of our profession is. This talk will explore the ways in which code is becoming more and more critical to the experiences we are designing, and present you with a framework that you can apply to your own practice to increase your code literacy. 
Special thanks to our Sponsors and Partners:
         
When & Where

Vancouver Film School
420 Homer Street
Vancouver, British Columbia
Canada

Saturday, 12 May 2012 from 12:00 PM to 5:00 PM (PDT)
Add to my calendar
Organizer

The IxDA Vancouver local group is a vibrant community of people interested in interaction design who meet monthly at face-to-face events. Programming is created by a volunteer group of local leaders and realized through the generosity of speakers, sponsors, and host partners.

About IxDA
IxDA's mission is to improve the human condition by advancing the discipline of Interaction Design. To do this, we foster a community of people that choose to come together to support this intention. IxDA relies on individual initiative, contribution, sharing and self-organization as the primary means for us to achieve our goals. IxDA comprises over 10,000 members, and many meet at events like this one in over 80 locations worldwide. If you or your friends are based in the suburbs or further from Vancouver, you can find contact information for other local groups on the ixda.org site.