Description
Hey everyone!
Let's huddle around good food and great drinks as we share interesting stories and draw inspiration from each other to celebrate the close of 2018 and welcome the year ahead.
Theme: Reflection and Resolution
We will be inviting 5 speakers to share with us their key takeaways for 2018 and their expectations / goals for 2019. Presentations will be in the PechaKucha 20x20 format, with 20 images each showing for 20 seconds.
Expect an evening of sharing, reflection and resolution among great company.
As space is limited, we're keeping the size really cosy so we hope you'll be able to make it :)


---
PechaKucha Sharing
1. Guramrit Singh, UX Architect at Best Buy Canada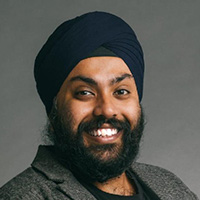 Guramrit Singh, based in Vancouver, Canada is a User Experience Architect at Best Buy Canada, a role that he has had since April 2017. Having worked as a UX designer for many different platforms such as Salesforce integrations, Mobile apps (iOS & Android) and even voice on the Google assistant, Guramrit aims to provide best in class experience for all channels and touchpoints in the customer's journey and goals. Guramrit will be sharing with us his learnings in designing for both voice and mobile apps.


2. Shant Sagar, Senior Product Designer at Skyscanner Singapore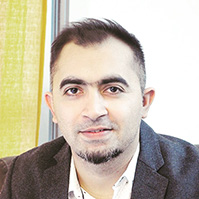 Shant is a Senior Product Designer at Skyscanner Singapore. At Skyscanner, he focusses on innovation and products that are relevant to APAC and global markets related to bookings & payments. Shant has spent the last 3 years in Bangalore working as a Principal product designer at OLA Cabs mostly focusing on the connected car platform for in-car experience. With the passion for design and an eye for execution, Shant uses digital artefacts to make everyday life fun and simple.


3. Menaka Chandrasekhar, Senior UX Designer at PropertyGuru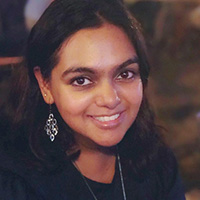 Menaka Chandrasekhar has over 9 years of design experience spanning across Singapore and India. With a strong background in graphic design, she has a unique skill set of designing for online and offline media. Her love for problem-solving and pixel perfection eventually led her to become a user experience designer. She currently works as a Senior UX designer at PropertyGuru. When she's not busy being super-mum of 2 boys after work, you may find her enthusiastically chatting away about geeky things (like the influence of AI and machine learning on UX) at design meet-ups across the city.


4. Ace Nacional, UX Designer at Titansoft Pte Ltd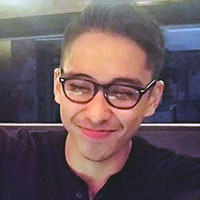 With 7 years of experience under his belt, Ace is a designer of many hats. He has played the role of a programmer, graphic designer, web developer and currently a UX designer in Titansoft Pte Ltd. Coffee and whisky get him going on any workday. His strong interest in design and development drives his passion to continue placing users first and designing to deliver delight.
5. Kiat Lim, Principal Designer at KIAT.SG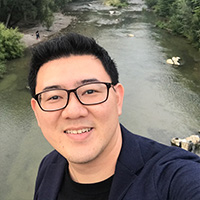 Often known as the guy who manages IxDA Singapore, Kiat runs a product design studio providing clients from startups to enterprises with user research, testing and product design related services. As a firm believer of IxDA mission to improve the human condition by advancing the discipline of Interaction Design, he is always finding ways to use design to bring about meaningful impact to our society. Recently, Kiat started overseeing the growth of IxDA chapters in the region as the Regional Coordinator for Asia/Oceania. He will be sharing about his journey in 2018 with the new IxDA space, past events highlights and what we can expect for 2019.

---

Agenda for the evening:
7-715pm: Registration and welcome
715-8pm: Networking, enjoy the food and drinks
8 - 845pm: Sharing by speakers
845pm - Late: Be merry!


PS: Alcohol (craft beer) is provided at the event, feel free to bring along your own wine, champagne if you'd like!


---
Sponsors


Venue partner:
'Ode' or a celebration of 'Home' is our lyrical way of sharing our passion for homemaking. We have built both a collective concept and a physical space where you can discover makers of well-made products for daily life and a quiet spot to experience mindfulness. We strive to provide accessible products and resources so you can always retreat home to a safe space where both your body and mind can take a break after a long day. Find out more at www.odetohome.co
---
Looking forward to seeing you there!
Photo by Annie Spratt on Unsplash