Description
Hey everyone!
This July we're excited to have Kim Lenox, VP of Product Design at Zendesk to share with us her thoughts on design leadership and leadnig global design teams.
Kim Lenox currently heads up the product design organization at Zendesk, a global company that builds software for the best customer experiences. She is responsible for driving strategic priorities and scaling the impact of an international team of product designers, researchers, content strategists, and front-end developers as the company moves upmarket. Prior to Zendesk, Kim led the design of product experiences for 24 years at technology companies like LinkedIn, Samsung, and Palm/HP.
In this meetup, Kim will have an open dialogue on her background, experience and thoughts on the subject of Design Leadership.
This meetup is open to any designers who wish to move into design management.
Agenda for the evening
7:00pm - 7:30pm: Registration, networking, refreshments
7:30pm - 8:30pm: Conversation with Kim
8:30pm - 9:00pm: Questions and networking

We're hoping to keep the session really informal and casual where it is more conversation centric so bring along some burning questions to the session. The value of the meetup is as good as the questions asked :)
If you have questions for Kim prior to the sesson, you can submit them via Pigeonhole here: https://pigeonhole.at/IXDA/q/256868

As we have very limited space, please only RSVP if you can make it so that others can confirm their attendance. See you there!

Venue Partner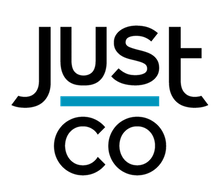 About JustCo
Founded in 2011 and headquartered in Singapore, JustCo is Asia's leading premium flexible workspace provider. We continually disrupt the status quo and redefine collaborative working.
In our communities, we connect dynamic entrepreneurs, start-ups and large corporations. People are at the heart of what we do, as we create networking events and strategic partnerships for our members and partners to gain insights, collaborate, and help each other. Our passion for customer satisfaction ensures our members find comfort and peace of mind – the same JustCo hospitality, no matter where you are.
We make work better by revolutionising how people work, empowering our ever-growing community with exceptional flexibility, opportunities and experiences.
Come and experience JustCo with our 1-day free trial!
Singapore:
6 Raffles Quay | 20 Collyer Quay | 120 Robinson Road | Asia Square | AXA Tower
Manulife Tower | MacDonald House | Marina One | Marina Square
Samsung Hub | UIC Building | Westgate Tower
Australia | China | Indonesia | South Korea | Thailand
More about JustCo: Website | Facebook | Instagram
Photo & Video Disclaimer
Please note that photographs and/or videos of you may be taken during this event/seminar for publicity and/or marketing purposes.
The photographs and/or videos may be published on our website or internal newsletter and/or circulated to the press and other media organisations for publication, transmission or broadcast.