IX in 5: Title IX Expectations for the Next Five Years
IX in 5: Title IX Expectations for the Next Five Years
About this event
IX in 5: Title IX Expectations for the Next Five Years: Regulations, Compliance Changes, and Free and Low Cost Resources to Move the Response and Prevention Work Forward
As the Biden administration turns to Title IX changes, including expected changes to the regulations, this session will look forward towards what we can expect over the next five years. Join recognized experts from NASPA: Culture of Respect and the SUNY ARRIVE Center for a discussion of the next five years as well as free and low cost resources that can help campuses meet current compliance obligations, prepare for future changes, and go beyond to better serve students and prevent violence.
This session will help attendees:
Understand the importance of continuing to engage in, and even augment, this work at this critical time.
List new resources available to IHEs and campus stakeholders to support their work in sexual violence prevention, response, and training.
Articulate how to utilize these resources in a remote/virtual environment.
Changes are on the way. Let's meet the moment together.
Presenters:
Elizabeth Brady, Director of Sexual & Interpersonal Violence Prevention, SUNY
Jennifer E. Henkle, Program Manager, Culture of Respect
Allison Tombros Korman, Senior Director, Culture of Respect
Roma Shah, Research & Assessment Program Coordinator, SUNY
Joseph Storch, Associate Counsel, SUNY Office of General Counsel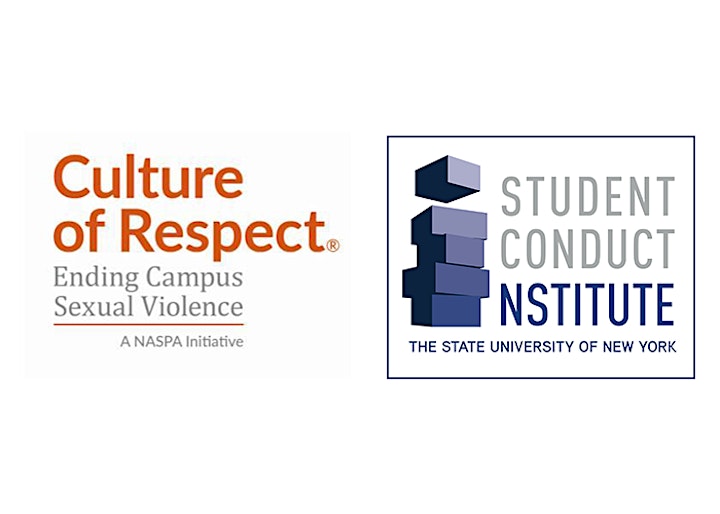 Organizer of IX in 5: Title IX Expectations for the Next Five Years