Description
Ivery Arie is hosting her Summer Sip N' Paint event on Friday July 26th from 7pm - 9:30pm at Joyful Expressions. Come prepared for an Afro-centric experience as we re-create an empowering picture and enjoy food and wine. This event was inspired by the need for black women to take care of themselves by enjoying a nice time out with friends and meet like minded women. Please bring a friend, smile and creative juices!
This event is open to both genders.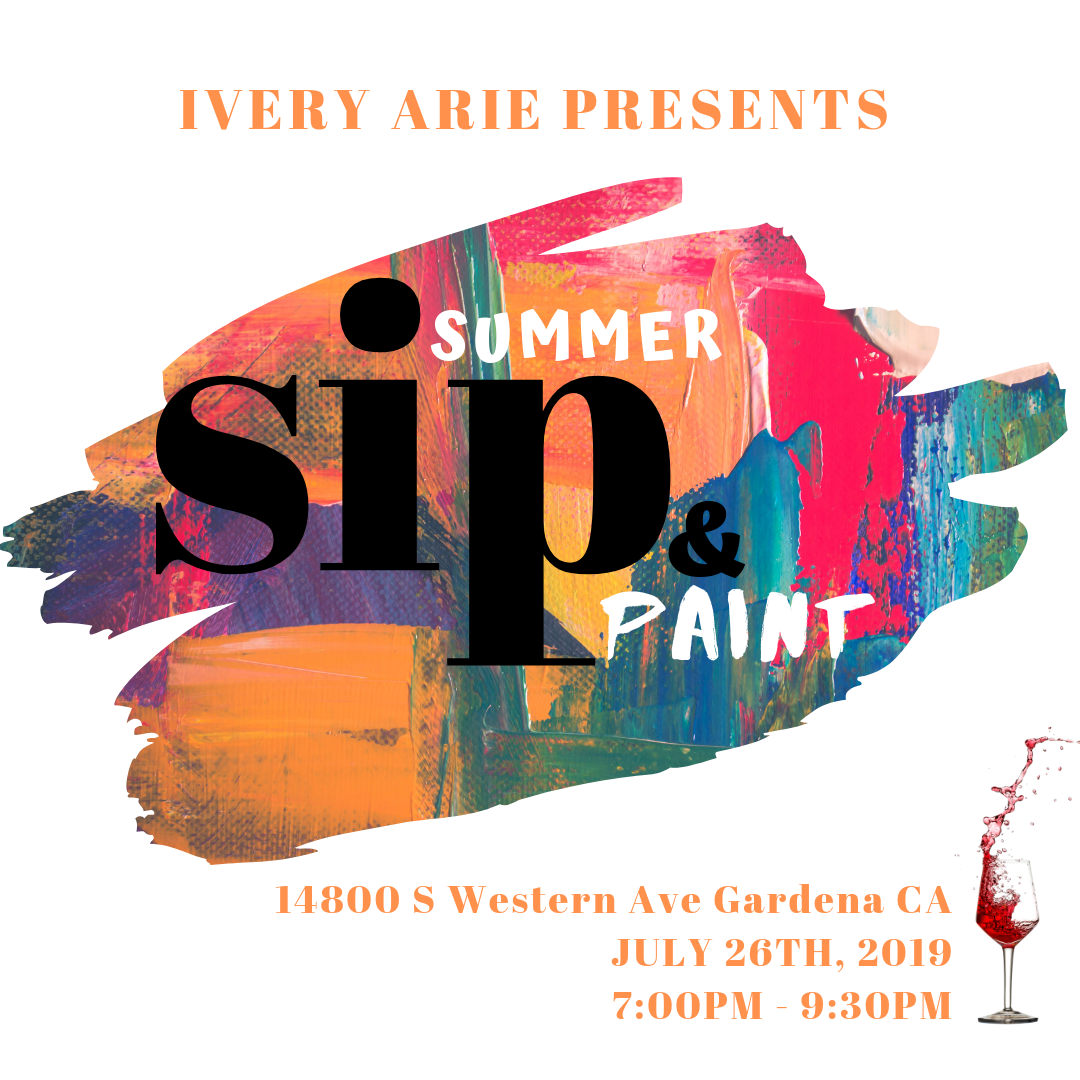 For any questions, please email us at hello@iveryarie.com.