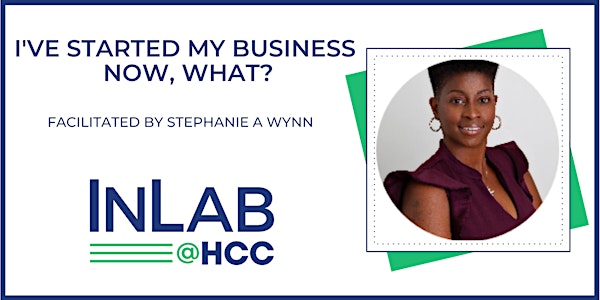 I've Started My Business Now, What? Virtual via Zoom
Learn how to strategically get in front of your audience.
About this event
PLEASE NOTE, this workshop will be delivered virtually through Zoom video, as part of the Hillsborough Community College InLab@HCC.Due to security concerns we will send a Zoom link 24 hours prior and again one hour prior to the workshop start date and time. Please login to Zoom five minutes prior to the event start time. You will be placed into a virtual "Waiting Room" until the event begins.
Stephanie A. Wynn, Serial Entrepreneur, World-Renowned Author of the entitled book Readi-Set Go! A Simple Guide To Establishing A Successful Small Business who educates and assists millions upon millions of entrepreneurs on being successful and Co-Founder of J&S Communications. Stephanie has owned several successful businesses in the past, establishing her first business at the age of 23.