Description
Join us at the Bethnal Green Nature Reserve for an evening of Ivana Kupala celebration, Ukrainian tea ceremony, folk singing, astronomy talk by Paul Hill, telescopes pointing to the sun, moon and planets, fern blossom hunt, wish doll & herbal crown making.
Ivana Kupala is an Eastern European summer solstice festival, dating back to pagan times and finds its origins in many European & Scandinavia cultures. This night historically marks the life cycle & passage of seasons, with the focus on celebrating life and fertility. Each festival incorporates various forms of divination and purification rituals, as medicinal herbs are deemed to behold stronger healing power on this night.
Evening Schedule:
6pm – Ukrainian tea ritual performance by Olha Pryymak
From 6pm – Telescope observation of the Sun
6.30pm - Crown making & Scavenger hunt
6.30pm - Wish doll making by the Growing Puppet Project
7.30pm-10:30pm – Campfire, bar & fire cooked supper
8pm - Ukrainian folk singing by Svitlana Pyrkalo
8.30pm – The Solstice in Astronomy talk by Paul Hill
From 9.30pm to 11pm - Telescope observation of the Moon, Jupiter & Saturn
Collaborators:
Phytology leads a research project at the Bethnal Green Nature Reserve aimed at exploring the use, value and function of wildness within modern urban ecosystems. Phytology is part physic garden; part cultural institute; part urban wilderness; and a platform for collaboration between the arts, sciences and humanities. www.phytology.org.uk
Lumen is an art collective, focused on our contemporary relationship to astronomy and light. Through exhibitions, seminars and residencies, Lumen advocate and promote the awareness and accessibility of astronomy within urban environments. They will be collaborating with Phytology's Artist In Residence, Ellie Doney, producing a number of solar themed projections within the Nature Reserve in response to the Kupala celebration.
Paul Hill is a fellow of the Royal Astronomical Society (author of Awesome Astronomy podcast, and Space Ambassador for ESERO), will talk about the significance of the solstice in astronomy. He will bring a collection of lunar rocks & meteorites along with a collection of telescopes pointed at the Sun, Moon, Saturn & Jupiter.
The Growing Puppet Project is a new collective project between Puppeteer and Aritist Sian Kidd and Artist Sarah Blissett. the project aims to engage with the creative possibilities of plants, digging into ideas of transformation and growth to discover new connections with each other and the natural world. Each puppet has an element that can be detached and planted at home, continuing the cycle of renewal and growth and giving new life to your puppet in a different form.
Olha Pryymak a Ukrainian artist who will host the traditional tea ceremony performances throughout the evening. The performance will invite the audience to participate in a tea drinking ritual, inspired by Eastern European shamanism and folk medicine. Olha's research looks into the fragmentation of faith and memory through the practice of medicinal herbs and rituals.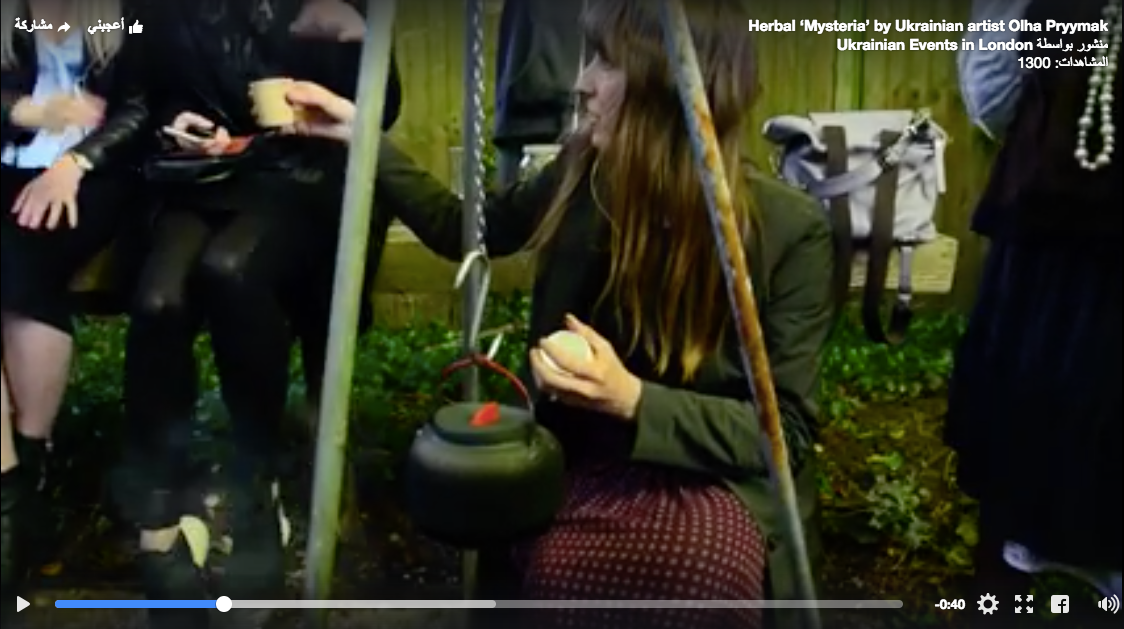 FAQs
Are there ID or minimum age requirements to enter the event?
This event is family friendly & open to everyone.
How can I contact the organizer with any questions?
Please email us on info@phytology.org.uk / info@nomad.org.uk
Date and Time
Location
Phytology, Bethnal Green Nature Reserve
Middleton Street
London
E2 9RR
United Kingdom